Scatec and Fertiglobe to develop green ammonia project in Egypt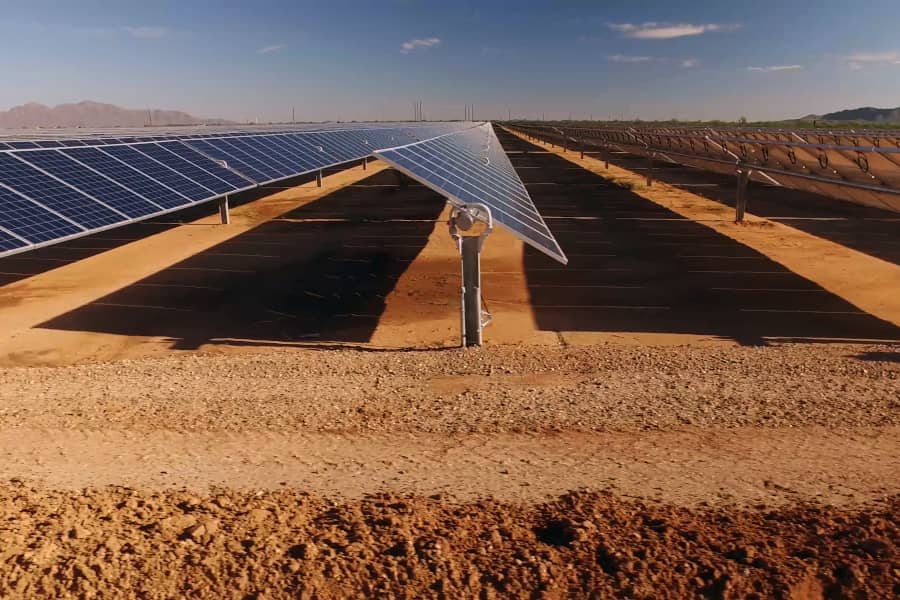 Norway's Scatec and Fertiglobe, a joint venture of the local Orascom Construction Industries and UAE-based Abu Dhabi National Oil Company (Adnoc), has entered into an agreement with the Sovereign Fund of Egypt (SFE) to develop a 50-100MW electrolyser facility to produce green hydrogen for green ammonia production in Egypt
Norway's Scatec and Fertiglobe, a joint venture of the local Orascom Construction Industries and UAE-based Abu Dhabi National Oil Company (Adnoc), has entered into an agreement with the Sovereign Fund of Egypt (SFE) to develop a 50-100MW electrolyser facility to produce green hydrogen for green ammonia production in Egypt.
The facility will be located near Fertiglobe's subsidiary EBIC in Ain Sokhna in Egypt.
Under the agreement, Scatec will build, operate and majority own the facility, with Fertiglobe's EBIC to use the green hydrogen as a feedstock for the production of up to 90,000 metric tonnes of green ammonia (NH3) per annum under a long term off-take agreement.
The final investment decision is expected in 2022, with commercial operations targeted for 2024.
We are proud to establish a strong partnership with Fertiglobe and the Sovereign Fund of Egypt to move the green agenda forward in Egypt," said Raymond Carlsen, CEO of Scatec, following the signing.
"The development of this green hydrogen project builds on our long experience in project development, financing, and delivery of renewable energy projects in emerging markets. New business models and innovation have been at the core of Scatec since our inception, and we see green hydrogen as a natural part of our strategy and the renewable ecosystem in the years to come," added Carlsen.
Developing clean hydrogen is set to form a key part of Egypt's long-term energy strategy.
In August, Germany's Siemens Energy signed a memorandum of understanding (MoU) with the Egyptian Electricity Holding Company (EEHC) to jointly develop hydrogen-based industry in Egypt with the capability for export.
The partnership will aim to promote investment, facilitate technology transfer and develop hydrogen projects based on renewable energy in Egypt.
The agreement builds on a letter of intent signed in January between Siemens Energy and EEHC and provides the basis for establishing and developing long-term cooperation to scale up hydrogen-based industry in Egypt. Siemens Energy and EEHC will jointly promote investment, technology transfer, and implementation of projects related to hydrogen production, based on renewable energy in Egypt.
In July 2021, EEHC and Egyptian Natural Gas Holding Company (EGAS) signed an initial agreement with Italian energy company Eni to cooperate on plans for green and blue hydrogen production in Egypt.
Egypt and Eni will work together to assess the technical and commercial feasibility of targeted blue and green hydrogen projects in Egypt.
The parties will conduct a study into joint projects to produce green hydrogen, using electricity generated from renewables, and blue hydrogen, through the storage of carbon dioxide (CO2) in depleted natural gas fields.
Want more Energy & Utilities insight?
Whitepaper: GCC energy transition, by Frost & Sullivan
Get insight and analysis on the investments required in transmission and distribution (T&D) infrastructure and technologies to ensure that GCC power sectors are equipped to deliver some of the world's most ambitious clean energy programmes.