Oman enlists international expertise for Manah solar projects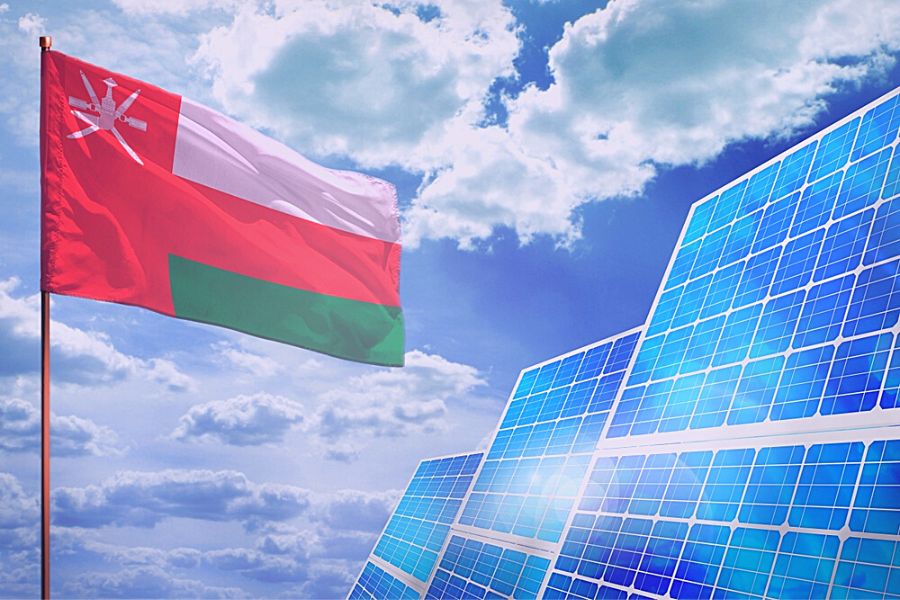 Development of 1000MW solar power involves French, South Korean, Australian, Singaporean & Chinese companies, for site in Al Dakhiliyah governorate south of Muscat; Manah I to provide power for 50,000 homes
News reports this week showed progress on Oman's Manah I and II solar projects. The Sultanate is procuring the services of established companies who specialize in the field of solar energy infrastructure.
Manah I
According to a report this week by Zawya Projects, a consortium formed by France's EDF Renewables and South Korea's Korea Western Power Co Ltd (KOWEPO) broke ground on the 500-megawatt (MW) Manah 1 solar photovoltaic (PV) power plant.
Located 120 kilometres south of Muscat city, the plant will span over 7.8 square kilometres in the Al Dakhiliyah governorate. It will deploy more than one million bifacial PV modules that are mounted on a single-axis tracker system.
The Australian energy services firm Worley was chosen by the consortium as the owner's engineer for the project, according to the Zawya Projects report.
The Wadi Noor Solar Power Company, the consortium's special purpose vehicle, will work closely with Worley to complete the project. Manah I is expected to provide clean energy for 50,000 Omani homes.
Manah II
According to a report from the Oman Daily Observer this week, in May of this year, Sembcorp Jinko Shine Co SAOC, a newly established partnership between Singapore's Sembcorp Utilities and China's Jinko Power Technology, was chosen to develop and operate a new solar Independent Power Project in the Wilayat of Manah (dubbed Manah II Solar IPP).
The project was awarded by the Omani government, represented by Nama Power and Water Procurement (Nama PWP).
Sembcorp Jinko Shine Co will build, own and operate the Manah Solar II IPP under a 20-year PPA with Nama PWP. Construction work on the plant is expected to begin in earnest later this year, with the project slated to be operational in 2025.
Total investment in Manah I and II, offering a combined capacity of 1000 MW, is about $800 million, according to the Oman Daily Observer report.
Nama PWP
Nama PWP is a part of the Nama Group (NG) which was established as a result of the restructuring of the electricity and water sectors in 2004 and commenced its commercial operations on 1 May 2005. NG's operations are spread across procurement, generation, transmission, distribution and supply of electricity and water services in the Sultanate of Oman.
Nama Holding is the holding company of Nama Group subsidiaries. NG acts as the sole provider of electricity, water and wastewater services (procurement, transmission, distribution and supply).
A report by Energy & Utilities showed that EDF and Jinko Power were also partners in the development of the Al Dhafra Solar Photovoltaic IPP project in Abu Dhabi.
Another report by Energy & Utilities showed that KOWEPO was among three South Korean companies that formed a consortium to build a $1 billion hydrogen project in Abu Dhabi.
David Haziri contributed reporting
Energy & Utilities - Middle East and Africa Market, Outlook Report 2023.
This must-have report for industry players offers a thorough understanding of the latest developments, challenges, and opportunities in the region, supported by data, analysis, and expert insights.