Nigeria playing catch up in the hydrogen game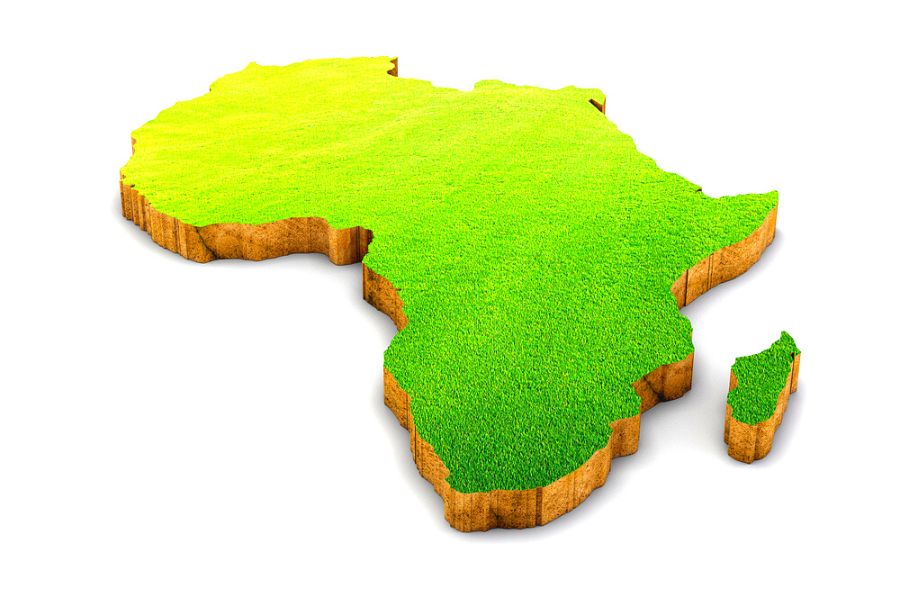 Nigeria Energy discussion says Nigeria hydrogen late to appear but may be inevitable; Angola, Namibia, South Africa push forward with projects and plans; Germany appears as advisor and investor
Nigeria's potential for carbon-free hydrogen became apparent at last month's Nigeria Energy conference in Lagos. Participants in the panel discussion, 'Scaling for a green hydrogen economy in Nigeria,' outlined advantages and potential points of market entry.
African countries including Angola, Namibia, South Africa and others have announced hydrogen plans and large scale hydrogen projects. Yet no such plans or projects have emerged in Africa's largest economy, Nigeria. 
While the discussants in Lagos pointed out the potential importance of carbon-free hydrogen for Nigeria, and speculated on ways to get it going, their discussion remained largely exploratory and lacked specifics.
Still, the vague outlines of a plan began to emerge.
Hydrogen plan hints
Gina Lagunes, Head of the German-Nigerian Hydrogen Office in Abuja, offered an outline of Nigerian hydrogen that does not appear greatly different from other countries. Noting that Nigeria's recently adopted Energy Transition Plan (ETP) sets a net-0 emissions goal for the year 2060, she said the largest part of getting to net-zero will be renewables plus electrification, then energy efficiency, then CO2-neutral hydrogen.
Her office, which opened last fall to network and provide expert advice on hydrogen, is supported by the Deutsche Gesellschaft für Internationale Zusammenarbeit (GIZ) GmbH. Germany, which is planning to receive large quantities of green hydrogen in order to become climate neutral by 2045, has opened hydrogen offices in strategically important countries including Nigeria and Angola, and has enetered into hydrogen partnership agreements with Namibia and Angola.
Lagunes said that Nigeria, like many countries, will have to develop its own domestic hydrogen market if it is to reach its climate goal.
She asserted that Nigeria is well positioned to enter the hydrogen economy, as sub-Saharan Africa has a high technical potential to produce inexpensive green hydrogen, according to analysis by GIZ. Its hydrogen product is likely to be green, as cost parity of green with gray and blue forms of hydrogen could occur as early as 2025, largely because the latter remain exposed to natural gas prices.
Lagunes called for Nigeria to join the 26 nations that already have hydrogen strategies in place. Notable features of such a plan would be emphasis on the attractiveness of low-cost green hydrogen for domestic industry, in addition to its potential for export. And at this point, she said, a future hydrogen economy should be considered in all major infrastructure decisions for pipeline and related facilities.
Keeping up with the neighbors – getting Germany's help
Germany's quest for green hydrogen has already led it to partner with Nigeria's African neighbours to the south, Angola and Namibia. Meanwhile, South Africa is charting its own course. Hydrogen plans and major project proposals have already emerged in these countries.
The government of Angola announced in June that state-owned Sonangol has signed a letter of intent with two German engineering firms to build a factory at the port of Barra do Dande north of Luanda, to produce 280,000 tons of green ammonia for export beginning in 2024. The location offers electricity from a hydroelectric plant.
In Namibia, a company called Hyphen Hydrogen Energy – a joint venture between German renewable energy company Enertag and investment and project development company Nicholas Holdings – was selected last fall as preferred bidder for the country's first hydrogen project. It plans to produce 125,000 tonnes (t) of green hydrogen by the end of 2026, and 300,000t of green hydrogen per annum by 2030, deploying 5–6 GW of renewable generation capacity and 3 GW of electrolyser capacity.  
A feasibility study is currently underway. It is the first of what the government hopes will be ten projects in the Tsau/Khaeb National Park, in the Southern Corridor Development Initiative (SCDI) Hydrogen Project launced by the Namibian Government in 2021.
Energy & Utilities reported on this project in June.
The South African government last year released its ambitious Hydrogen Society Roadmap (HSRM), which calls for the annual production of 500 kilotons of green hydrogen, and the deployment of 10 GW of electrolysis capacity in the Northern Cape, by 2030.  
The government is pursuing the Platinum Valley Initiative (PVI), a 'hydrogen corridor' initiative that will link a mining area in Limpopo in the north to Johannesburg and Durban, with nine hydrogen-related industrial, construction and transport projects in a so-called 'hydrogen valley.' Initial projects are in planning, including a one megawatt small-scale electrolysis facility piloted by 2025, and the deployment of 10 GW electrolyzers in the Northern Cape by 2030.

Inevitable hydrogen
While the panelists in Lagos acknowledged that Nigerian hydrogen is far behind, they conveyed a sense of inevitability about it. The country's capacity and the potential markets are just too rich to ignore.
Andrew Aryee, Head of Competence Centre Energy and Environment, Delegation of German Industry and Commerce in Nigeria, moderated the discussion.
He said that any thought of hydrogen led to fertilizer and supply of the country's fertilizer companies. A next step would be hydrogen-derived heat for industry, with blending with natural gas up to 10-20%.
Dr. Bolaji Ogundare, Group Executive Director, Newcross Group/Pan Ocean Oil Corporation, also spoke of the possibilities for substitution in the country's existing industries, with hydrogen-based energy carriers such as ammonia potentially making a strong impact in the agricultual sector. Ogundare said that Nigeria's power generation companies already have equipment that can be modified for this, but that the regulatory framework is key, and that tax incentives will be necessary.
Zainab Aliyu Datti, Project and Business Advisor for the GIZ Project Development Programme, emphasized that the challenge for Nigeria, as for any country, will be to establish a market, to clearly indentify the off-takers. She asked whether a global fund for hydrogen from oil majors might be feasible, to provide supports for a nascent market.
Gina Lagunes also noted the need for funding to bridge the initial cost gap facing green hydrogen versus gray, to incentivize companies to produce, and to buy, green hydrogen. She noted that the German government's €9 bn hydrogen strategy includes €2 bn to support the development of hydrogen abroad. Such funding is supporting the H2Global Mechanism, which recently launched a first round of auctions to spur green hydrogen market chains.
She acknowledged that the high electricity demand of green hydrogen is a challenge, but it could be viewed as an opportunity insofar as Nigeria's power grid must be expanded. Green hydrogen can be produced in an 'island' or 'modular' way, such that there might be the development of renewable power plants that do not rely on the national grid. This would likely open ways to bring in investment in hydrogen that also create more renewable electricity.
She said that, regardless of what may occur with hydrogen, energy access for the population should be a higher priority, and that energy efficiency should be a prior step, while hydrogen strategies remain focused on 'hard to abate' sectors.  
Energy & Utilities - Middle East and Africa Market, Outlook Report 2023.
This must-have report for industry players offers a thorough understanding of the latest developments, challenges, and opportunities in the region, supported by data, analysis, and expert insights.