Namibia emerging as a potential key African green hydrogen market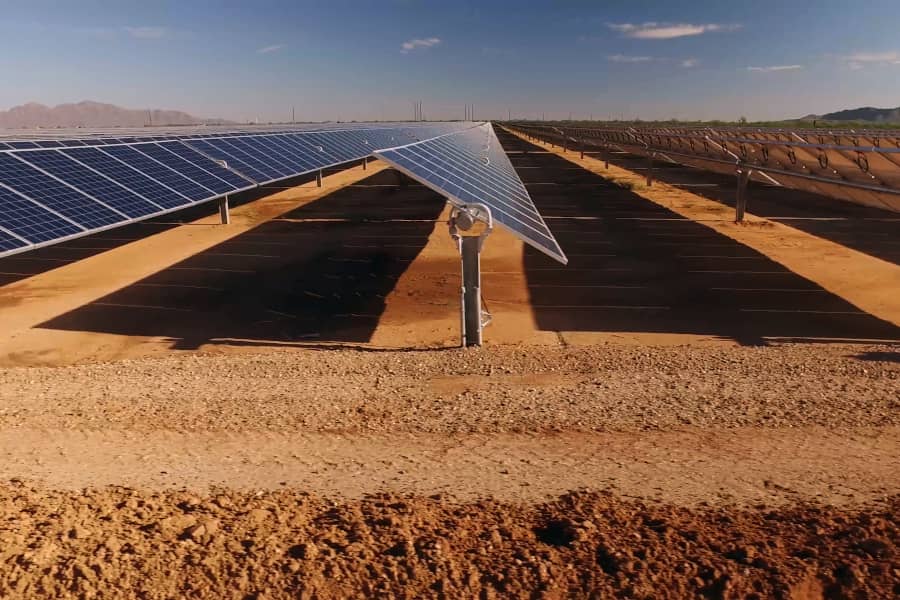 Namibia's large-scale planning for hydrogen production was discussed at MEA Energy Week, with a plans advancing for a $9.4bn project
Namibia's large-scale planning for hydrogen production was discussed at MEA Energy Week, with a plans advancing for a $9.4bn project
The $9.4 billion project will be developed in phases with construction to commence in early 2025. An initial phase will deploy $4.4 billion to build 2GW of renewable generation capacity to produce 125,000 tonnes of green hydrogen by 2026. The project is planned to attain 5GW of renewable power, and 3GW electrolyser capacity, to produce 300,000 tonnes of green hydrogen annually by 2030, for regional and global markets. Output will be sold as hydrogen or processed into green ammonia.
Namibia selected Hyphen Energy, a joint venture between German renewable energy company Enertag and the investment and project development company Nicholas Holdings, last November to develop the project. The Namibian government has an option to take a 24 per cent equity shareholding in the project.
James Mnyupe, who serves as Presidential Economic Advisor to the President of The Republic of Namibia, spoke about how Namibia intends to leverage the investment for the country's internal economic development.
"Namibia is a small economy," he said, in reference to the project, which is valued at nearly the amount of the country's annual GDP. "We want to capture FDI for capital development in the country."
"The key is to increase the economic complexity of the country," he added. His remarks occurred during the panel discussion, 'Reimagining a Green MEA: Is Hydrogen the Way Forward?'
Mnyupe outlined several of Namibia's forward-looking plans, including economic development projects made feasible by capturing excess renewable energy at low cost. The country might even become a net exporter of energy, possibly with a power purchase agreement with neighbouring South Africa. In fact, numerous industrial development opportunities could open, such as the development of carbon-based sustainable fuels and special products such as ammonium nitrate production for local mining industries.
He said the Namibian project should achieve a hydrogen price well below $2/kg. A nearby market for hydrogen in South Africa may prove just as important as an export market for ammonia to Europe.
The ambitious project is in a pre-feasibility phase, with the Namibian Government and Hyphen preparing for an implementation agreement that will precede a full feasibility study. They intend to have off-take agreements and funding secured by 2024.
"Bilateral government to government agreements are important," said Mnyupe. He described how the country is working with agencies in Germany, Netherlands, and Belgium to deploy capital to speed the development. The Port of Rotterdam is collaborating with Namibia's state-owned Namport to start preparing facilities to export ammonia, which can serve as a hydrogen-carrier for transport by vessel.
Hyphen Energy will develop solar and wind power projects on enormous tracts of land in the Tsau/Khaeb National Park on the coast of southwestern Namibia, which enjoys superb diurnal wind and solar resources. This work will be part of what the government now calls the Southern Corridor Development Initiative (SCDI).
The potential for Namibia to develop a major hydrogen market, along with the prospects and challenges for developing large hydrogen export projects across Africa were highlighted at MEA Digital Week, a virtual conference hosted by Siemens Energy.
Energy & Utilities - Middle East and Africa Market, Outlook Report 2023.
This must-have report for industry players offers a thorough understanding of the latest developments, challenges, and opportunities in the region, supported by data, analysis, and expert insights.