NEOM secures wind turbine contract for green H2 production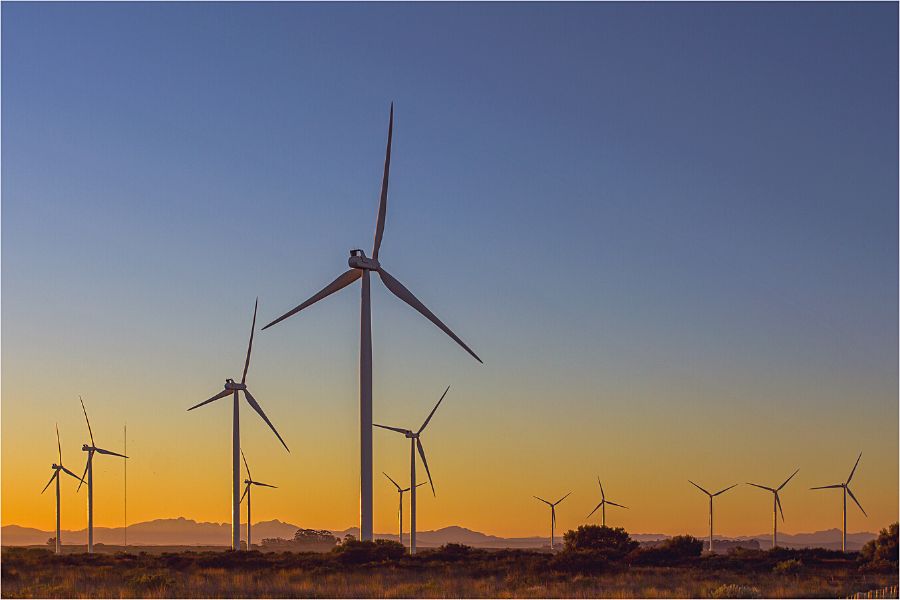 Envision Energy to supply cutting-edge 171/6.5 MW wind turbines to Air Products for NEOM Green Hydrogen Company (NGHC) at Oxagon; will integrate up to 4GW of solar and wind power for carbon-free hydrogen production
China-headquartered power equipment company Envision Energy announced that it has been awarded a contract to supply 1.67 GW wind turbines by US company Air Products for the world's largest green hydrogen plant, located in the NEOM region of Saudi Arabia.
Air Products is the engineering, procurement, and construction (EPC) contractor and system integrator for the project, which is being built by NEOM Green Hydrogen Company (NGHC) at Oxagon in NEOM.
Envision Energy said in a press statement this week that it will supply its cutting-edge 171/6.5 MW wind turbines for the project.
"This contract represents a significant milestone for both our companies and the industry at large," said Zhang Lei, CEO of Envision Energy. "We are proud to be associated with such an ambitious project that will pave the way for other companies to follow suit in pursuing sustainable initiatives."
"We are extremely excited to collaborate with Envision on this groundbreaking project," added Wolfgang Brand, Vice President of NEOM Green Hydrogen from Air Products. "This milestone demonstrates our shared commitment towards meeting sustainability objectives through project deliveries."
Planning for 4 GW
NGHC's mega-plant will integrate up to 4GW of solar and wind energy to produce up to 600 tonnes per day of carbon-free hydrogen by the end of 2026, in the form of green ammonia.
While the total number of wind turbines to be supplied and the total capacity of the wind energy project wasn't disclosed, Envision said these turbines are expected to be fully operational by 2026.
However, the project is expected to comprise of 2.2 GWac PV Solar Plant, 1.65 GW Wind Generation Balance of Plant and a 400 MWh Battery Energy Storage System, according to a press statement issued on 1 June 2023 by Indian engineering and construction giant Larsen & Toubro.
NGHC completed financial close for the project at a total investment value of $8.4 billion in May 2023.
Energy & Utilities reported on the financial close for Neom Green Hydrogen Co. this week. E&U also reported that NEOM Oxagon will be connected with 3 HVDC lines.
Energy & Utilities - Middle East and Africa Market, Outlook Report 2023.
This must-have report for industry players offers a thorough understanding of the latest developments, challenges, and opportunities in the region, supported by data, analysis, and expert insights.