NEOM Oxagon to be connected with 3 HVDC lines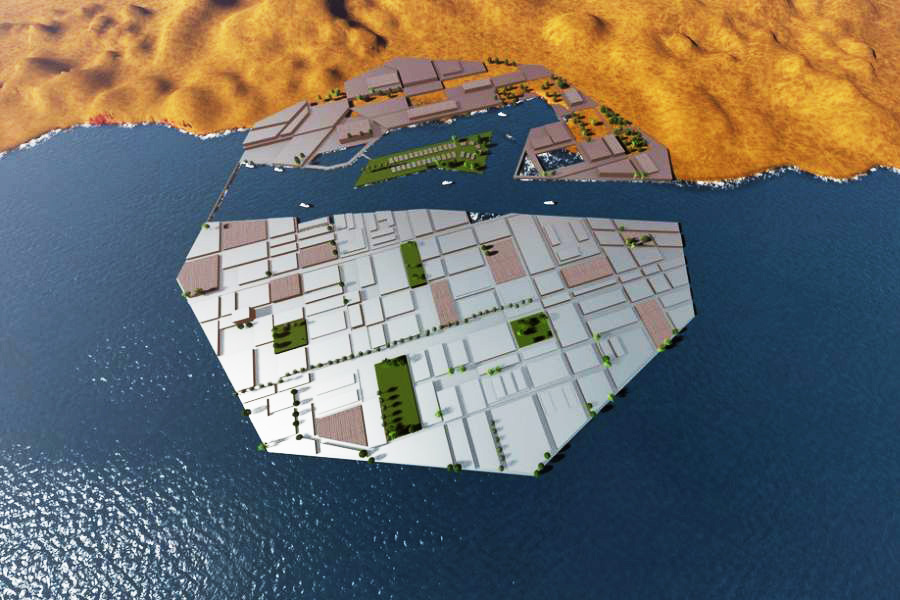 Hitachi Energy agrees to develop three HVDC power lines with total power capacity up to nine GW, for NEOM utility company ENOWA; connecting Oxagon to Yanbu area more than 650 km away
Hitachi Energy, a subsidiary of Hitachi, Ltd, said last week that it signed multiple agreements under the supervision and management of the Saudi Ministry of Energy with the Saudi Electricity Company (SEC) and with ENOWA, NEOM's utility company in Northwest Saudi Arabia.
The agreements include the supply of three high-voltage direct current (HVDC) transmission systems to end customer ENOWA. The three HVDC links will have a total power capacity of up to nine gigawatts (GW)
The agreements will provide Hitachi's 3 GW, 525 kilovolt (kV) HVDC proprietary transmission system to connect Oxagon, part of the NEOM project, with the larger Yanbu area more than 650 kilometers away in Western Saudi Arabia.
Furthermore, Hitachi Energy and ENOWA have signed an early works and capacity reservation agreement for two additional HVDC projects, each rated up to 3 GW, according to a statement from Hitachi Energy.
Hitachi Energy's scope of supply includes design, engineering, and procurement of HVDC technology and commissioning of its converter stations. SSEM – a leading Saudi EPC specialized in power, water and industrial projects – will design and supply the AC equipment portion and perform the construction and the installation. The converters will be sourced by and supplied to SEC, which was contracted in 2022 by ENOWA to act as its EPCM to build this first HVDC system for NEOM.
The partnership will also explore opportunities to develop local competencies in the Kingdom, including ways to sustainably assemble HVDC components locally, according to the Hitachi Energy statement.
"We are delighted to strengthen our collaboration with ENOWA and Saudi Electricity Company in order to power one of the most visionary development projects of all time," said Niklas Persson, Managing Director of Hitachi Energy's Grid Integration business.
The Port of Neom is now operational and will further facilitate the quick arrival of materials and help the development of the Neom project, according to recent reports.
Energy & Utilities reported last year on the launch of NEOM's energy and water subsidiary ENOWA. Energy & Utilities also reported that Japan's Itochu Corporation and France's Veolia are teaming up to construct a zero-carbon desalination plant at Oxagon, Neom's manufacturing wing, expected to be operational in early 2024, producing potable water for residential, commercial and industrial use across the Oxagon development.
David Haziri contributed reporting
Energy & Utilities - Middle East and Africa Market, Outlook Report 2023.
This must-have report for industry players offers a thorough understanding of the latest developments, challenges, and opportunities in the region, supported by data, analysis, and expert insights.