Mitsubishi Power chosen to upgrade Kuwait's largest power plant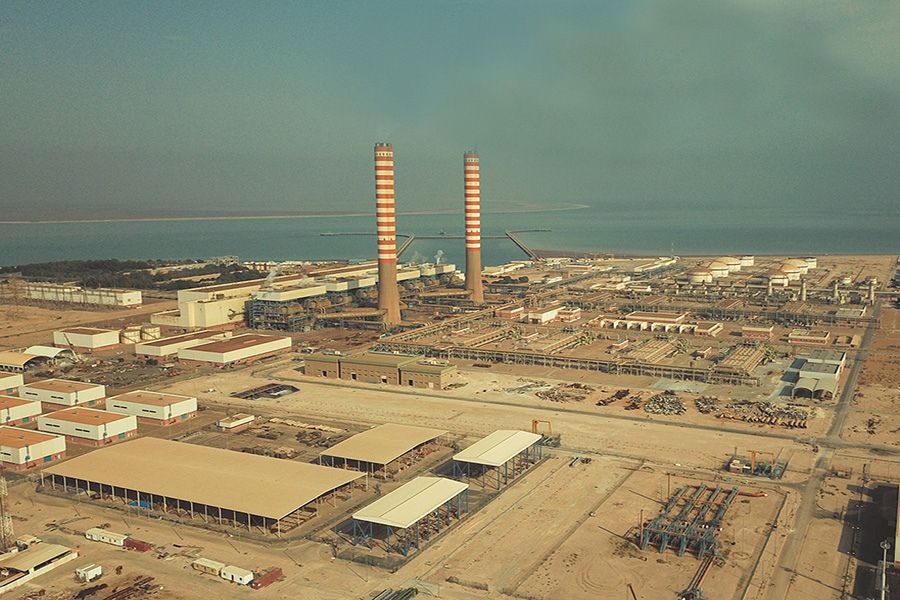 Company gets long-term contract to optimize performance of Sabiya power & water distillation station, with latest technologies to extend lifetime of steam turbines and generators; supporting Kuwait Vision 2035
Mitsubishi Power of Mitsubishi Heavy Industries, Ltd. (MHI), announced last week that it was awarded a long-term contract by the Kuwait Ministry of Electricity and Water and Renewable Energy (MEWRE) to optimize the performance of the Sabiya power and water distillation station and boost its efficiency, in line with Kuwait Vision 2035 to meet the country's growing power needs.
The gas-fired combined-cycle power plant, located at Al Jahrah near Kuwait City, has 2 GW current capacity. It is the largest power and water production facility in the country, having been developed in multiple stages over the past decade.
Under the new contract, Mitsubishi Power will provide major plant upgrade services and cutting-edge technologies to extend the plant's lifetime by up to 20 years, according to a company announcement last week.
Mitsubishi Power will be responsible for the upgrade of eight units of steam turbines, generators (gas and oil fired) and control systems units, while implementing innovative technology at the power station, such as Digital Electronic Hydraulic (DEH), new Turbine Protection System (TPS) and new Turbine Supervisory Instrument (TSI) controls.
"We are delighted to award this strategic project to Mitsubishi Power, our long-term partner, to ensure the modernization of Sabiya with new and improved state-of-the-art power solutions," said Haitham Al-Ali, Assistant Undersecretary for Electric Power Stations and Water Distillation Sector, MEWRE.
"As Kuwait embarks on its next phase of ambitious growth in line with Vision 2035, we are committed to continue supporting the Ministry in expanding its power infrastructure and ushering its transition towards a low carbon society," said Khalid Salem, President of Middle East & Africa at Mitsubishi Power.
Mitsubishi Power also provides technology solutions for the Mina Al-Ahmadi and Mina Abdullah refineries, while also supplying vital equipment for Kuwait's desalination stations.
Kuwait's electricity sector is almost entirely powered oil, fuel oil and natural gas. MEWRE has moved to diversify its fuels portfolio and shift toward greater natural gas firing. However, the country has suffered blackouts and brownouts during peak demand periods in recent years as demand growth has exceeded power supply.
The Kuwait Vision 2035 calls for improving the performance of the country's power and water infrastructure and sets out some modest renewable energy targets.
Energy & Utilities interviewed Khalid Salem, President, Middle East and Africa at Mitsubishi Power, for his thoughts on energy transition, hydrogen, and related topics. E&U reported last year that the Kuwait Fund and the Gulf Cooperation Council Interconnection Authority (GCCIA) agreed to finance development of the GCC Interconnection System and connection to the South of Iraq Network project.
Photo credit: Mitsubishi Power
Energy & Utilities - Middle East and Africa Market, Outlook Report 2023.
This must-have report for industry players offers a thorough understanding of the latest developments, challenges, and opportunities in the region, supported by data, analysis, and expert insights.