Masdar signs contract for 200MW PV solar plant in Armenia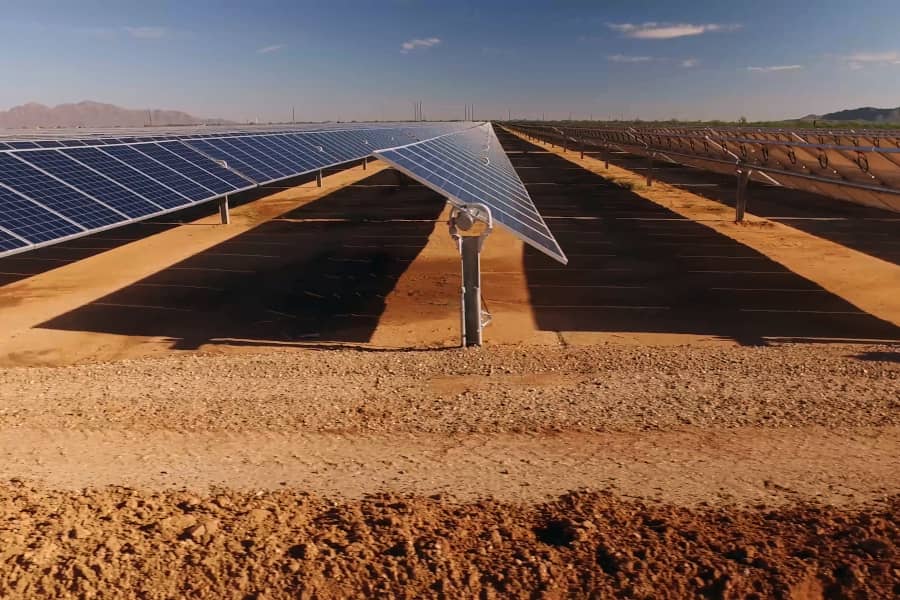 UAE-based Masdar has signed the contracts to develop a 200MW photovoltaic (PV) solar plant in the Republic of Armenia
UAE-based Masdar has signed the contracts to develop a 200MW photovoltaic (PV) solar plant in Armenia.
The government support agreement (GSA) was signed by Gnel Sanosyan, minister of territorial administration and infrastructure, Armenia and Mohamed Jameel al-Ramahi, CEO of Masdar, at a ceremony in the Armenian capital city of Yeravan.
Energy & Utilities reported in July that Masdar had been selected as the winning bidder for the 200MW PV independent power producer (IPP) project with a tariff of $0.0290/kWh.
The clean energy firm had initially submitted a bid of $0.0299 for the Ayg-1project in December 2019, but managed to reduce the tariff to $0.0290/kWh before the contract was finalised.
The 200MW solar PV project will be located in the Talin and Dashtadem areas of Armenia. The IPP project will be developed under a design, finance, build, own and operate (DFBOO) model, with Masdar owning an 85 per cent stake in the project company established to deliver the company. ANIF will hold the remaining 15 per cent.
This agreement marks a milestone on Armenia's clean energy journey, and the development of this project will support the nation's sustainable economic development. We look forward to working with the Armenian National Interests Fund on further opportunities in this field, and leveraging the experience we have gained as a global leader in renewable energy projects to support the diversification of Armenia's energy mix," Al-Ramahi said following the contract signing.
The project falls under Masdar's strategy to move into new markets to develop utility-scale clean energy projects.
Energy & Utilities reported in May that Masdar had been selected as winning bidder to develop two PV solar projects in Uzbekistan with a combined total generation capacity of 440MW following a competitive tender.
Masdar was selected for the 220MW Jizzakh photovoltaic (PV) solar project with a total energy charge tariff of $cents1.823/kWh. The total tariff was comprised of a plant only energy charge of $c1.578/kWh and a PIF charge of $c0.245/kWh.
In December 2020, Masdar reached financial close for the 100MW solar Nur Navoi IPP project in Uzbekistan.
Register for Middle East Energy 2022
Guiding you through the energy transition.
Discover thousands of solutions to supply power today and embrace renewable and clean energy evolution over the next 40 years. Register now for free to attend Middle East Energy 2022 from 7-9 March 2022 at Dubai World Trade Centre and join over 800 exhibitors showcasing the latest products and innovations that enable you to deliver cleaner energy and supply sustainable power.