Larsen & Toubro appointed for 1.5GW Sudair solar project in Saudi Arabia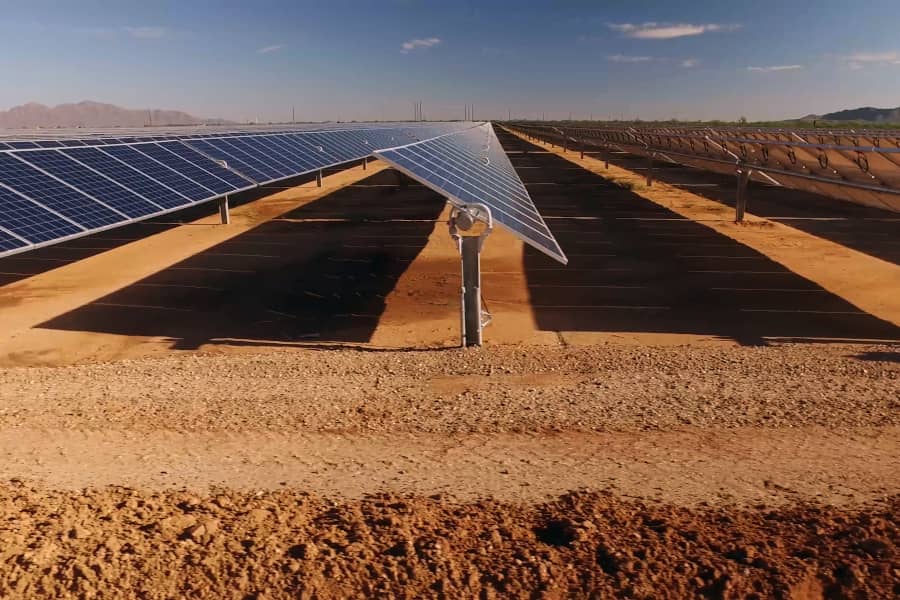 The renewables arm of India's Larsen & Toubro (L&T) has been appointed as the engineering, procurement and construction (EPC) contractor for the 1.5GW Sudair photovoltaic (PV) solar project in Saudi Arabia, which will be developed by Acwa Power
The renewables arm of India's Larsen & Toubro (L&T) has been appointed as the engineering, procurement and construction (EPC) contractor for the 1.5GW Sudair photovoltaic (PV) solar project in Saudi Arabia, which will be developed by Acwa Power.
Acwa Power recently signed the 25-year power purchase agreement (PPA) for the Sudair PV project, which will be the largest solar plant in the kingdom.
Saudi Arabia's sovereign wealth fund Public Investment Fund (PIF) announced on 8 April that Acwa Power had signed the PPA for the 1.5GW Sudair PV IPP – a project that had been directly negotiated with the developer through PIF's solar programme. PIF owns a 50 per cent stake in Acwa Power.
The tariff of $c1.239/kWh is the second lowest PV solar tariff recorded in the world, only beaten by the 600MW Fasiliyah IPP, which will also be developed by Acwa Power.
The project will provide enough power for 185,000 homes and will offset 2.9 million tonnes of carbon emissions a year.
The projects are part of Saudi Arabia's ambitious target to develop 58.7GW of renewable energy capacity by 2030. Repdo will oversee the development of 30 per cent of this through a competitive tendering programme, with the PIF to procure the rest through directly negotiated contracts with investors.
Energy & Utilities - Middle East and Africa Market, Outlook Report 2023.
This must-have report for industry players offers a thorough understanding of the latest developments, challenges, and opportunities in the region, supported by data, analysis, and expert insights.