IFC and OCP sign a green loan agreement to build solar power plants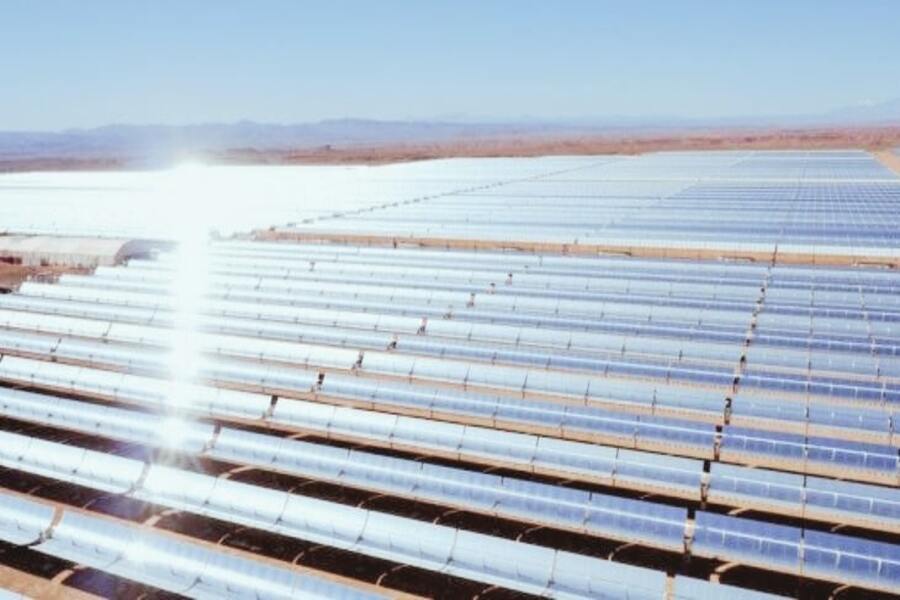 Financing for two solar power plants will support company's ambition to use 100% renewable energy in fertilizer production by 2027; aligns with IFC's food security program and OCP's Green Investment Program
The International Finance Corporation (IFC), a member of the World Bank Group, and OCP Group, formerly the Office Chérifien des Phosphates, announced this week an agreement to build two solar power plants for production of low-carbon fertilizers.
Terms of agreement
Under the agreement, the IFC will provide OCP with a €100 million loan for the construction of two solar power plants. These plants will provide zero-emission power to OCP's operations in the mining towns of Benguerir and Khouribga, home to large phosphate reserves. The plants will have a combined capacity of 400 megawatts peak (MWp) and up to 100 megawatt hours (MWh) of battery storage, making this the first large scale solar photovoltaic project with integrated storage infrastructure in Morocco, according to OCP's statement.
"[This] agreement is a major milestone towards our target of using 100% renewable energy in our fertilizer production by 2027", said OCP Group Chairman and CEO Mostafa Terrab.
Makhtar Diop, IFC Managing Director said: "The fertilizer industry needs leading companies like OCP to embrace a sustainable path forward, and IFC is committed to supporting this important shift."
Shared goals and co-operation
This is the IFC's second 'green loan' to OCP this year. In April 2023, as part of the first phase of OCP's 1.2 gigawatts peak (GWp) solar program, IFC provided a €100 million loan for the construction of four solar power plants, also in Benguerir and Khouribga, for a combined capacity of 202 MWp.
OCP's solar program is part of OCP's $13 billion Green Investment Program, which aims to increase its green fertiliser production and convert its operations fully to green energy by 2027.
The project will also leverage the expertise of INNOVX, a multi-sectorial venture platform launched by Mohammed VI Polytechnic University that is dedicated to building innovative and sustainable businesses and ecosystems with a strong local impact.
According to a statement by IFC, the green loan agreement with OCP is part of its strategy to increase climate-related investments and projects in emerging markets, decarbonise economies, and adapt to a warming planet. This project also aligns with IFC's Global Food Security Platform, a $6 billion financing facility launched in 2022 to strengthen the private sector's ability to respond to the food crisis and help support the sustainable production of food.
Energy & Utilities (E&U) reported, in February, that the Moroccan Agency for Sustainable Energy (Masen) is planning to add 6 gigawatts of renewable power by 2030.
Another report by E&U revealed that Morocco was one of the top five countries that received the most foreign direct investment inflows from the sovereign wealth funds of wealthy Gulf nations.
David Haziri contributed reporting
Photo credit: Masen
Energy & Utilities - Middle East and Africa Market, Outlook Report 2023.
This must-have report for industry players offers a thorough understanding of the latest developments, challenges, and opportunities in the region, supported by data, analysis, and expert insights.