Hydrom highlights Oman's ambitions at European H2 conference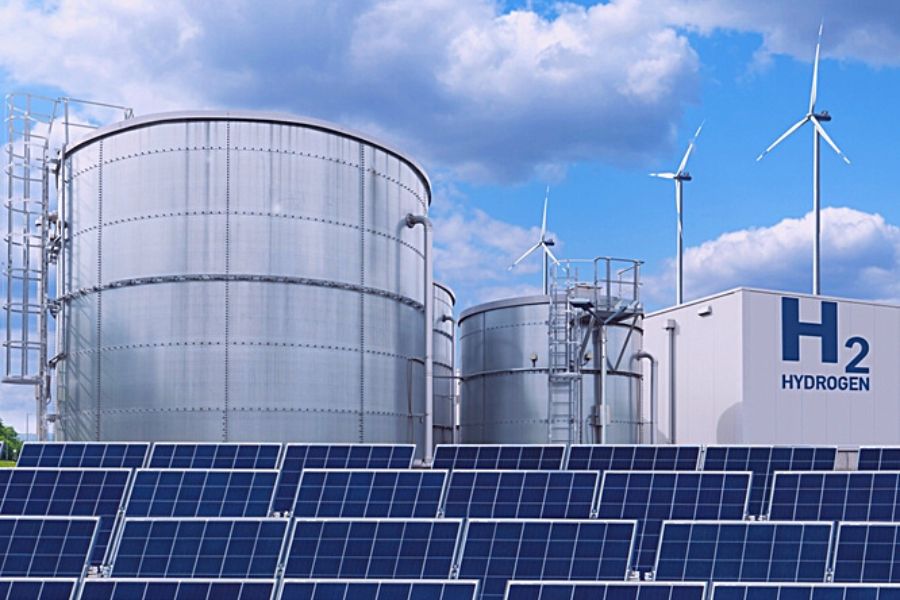 Hydrogen Oman (Hydrom) head presents ambitious vision while agreements are signed for five projects in Al Wusta Governorate, spanning more than 1,600 sq. km with total investment more than $30 bn
The Sultanate of Oman's vision and strategy for green hydrogen became apparent at the recent Green Hydrogen Conference and Exhibition - Europe 2023, held earlier this month in Madrid, Spain.
Hydrogen Oman (Hydrom), a subsidiary of Energy Development Oman (EDO), presented an ambitious vision.
Eng. Abdul Aziz Said Al Shidhani, the General Manager of Hydrom, presented the results of the first public auction round in phase A.
The event witnessed the signing of agreements to initiate the development of five projects in Al Wusta Governorate, spanning an area exceeding 1,600 sq. km and with a total investment of more than $30 billion.
Hydrom's goal
Al Shidhani discussed the second round of the public auction within the same phase, as well as promising investment opportunities. He stated that the main goal of participating in the conference was "to encourage international companies to engage with us and take advantage of the excellent opportunities currently offered by the Sultanate through the second round of public auction, which will also offer numerous plots of land in the Dhofar Governorate. "
Al Shidhani said that multiple companies were interested in such investment opportunities. He added that "We [Hydrom] are confident in our ability to attract leading companies in this sector as partners as we work together to create a more sustainable future for Oman's energy industry."
Partnering potential
In a statement this week, the company said that it made an announcement on 21 June regarding the launch of the second round of the public auction in the first phase, in which prospective companies interested in participating will have the opportunity to submit their accreditation documents before September.
Once approved, these companies will receive the necessary offer documents to prepare and submit their investment proposals between September 2023 and January 2024. The evaluation of the proposals and the subsequent signing of development agreements are anticipated to be completed by the end of the first quarter of 2024.
Oman goes green (hydrogen)
Energy & Utilities reported last month on an IEA report showing that Oman could emerge as a competitive green hydrogen supplier by 2030.
E&U reported on land agreements for hydrogen infrastructure in Oman last year, with signing of agreements for a large green hydrogen and ammonia plant in the Duqm Special Economic Zone (Sezad).
E&U also reported last month that a consortium led by France's Engie and South Korea's POSCO was granted land by Hydrom for a green hydrogen project.
David Haziri contributed reporting
Energy & Utilities - Middle East and Africa Market, Outlook Report 2023.
This must-have report for industry players offers a thorough understanding of the latest developments, challenges, and opportunities in the region, supported by data, analysis, and expert insights.