Financing agreements signed for 200MW Egypt solar project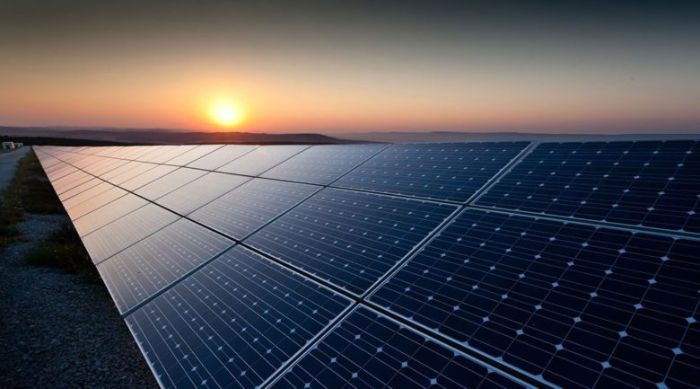 25 Apr 2021
The contracts for the $114m financing package have been signed for the 200MW Kom Ombo photovoltaic (PV) solar independent power producer (IPP) project in Egypt, which is being developed by Saudi Arabia's Acwa Power
The financing agreements have been signed for the 200MW Kom Ombo photovoltaic (PV) solar independent power producer (IPP) project in Egypt, which is being developed by Saudi Arabia's Acwa Power.
A $114m financing package is being provided by the European Bank for Reconstruction and Development (EBRD), the OPEC Fund for International Development, the African Development Bank (AfDB), the Green Climate Fund (GCF) and Arab Bank for the Kom Ombo PV project, which will be the largest solar IPP project in Egypt.
The package comprises loans of up to $36 million from the EBRD, $18m from the OPEC Fund, $17.8m from the AfDB, $23.8m from the GCF and $18m from Arab Bank. This is in addition to equity bridge loans of up to $14m from EBRD and $33.5m from Arab Petroleum Investments Corporation (APICORP).
Acwa Power signed the power purchase agreement (PPA) for the 200MW Kom Ombo IPP on 30 October 2019.
Acwa Power was selected as the preferred bidder in April of that year after submitting the lowest tariff proposals of 2.752 $cents a kilowatt hour ($c/kWh) and 2.7499$c/kWh in August 2018.

In September 2019, EETC appointed three firms to provide advisory services for the 200MW solar IPP.

US/Indian firm Synergy Consulting was appointed as financial adviser, US-based law firm Baker Mckenzie as legal advisor and US firm Sargent & Lundy as technical adviser.

Egypt has set targets for renewable energy to contribute 20 per cent and 42 per cent of total energy produced by 2022 and 2035 respectively.
The final project contracts for the Kom Ombo PV IPP were signed during a virtual signing ceremony with the Egyptian government on 6 April 2021.
The agreements were signed by Sabah Mashaly, chairman of EETC; Mohamed Al-KHayat, chairman of Egypt's New & Renewable Energy Authority (NREA); Rajit Nanda, chief portfolio management Officer and acting CIO of ACWA Power; and Hassan Amin, country development director- Egypt, ACWA Power.
The PPA agreement is for a 25-year period, with network connection and usufruct agreements also signed during the ceremony.
The new Kom Ombo PV plant will be developed less than 20km from Africa's largest solar plant, the 1.8GW Benban complex, which was developed under Egypt's feed-in-tariff (FIT) programme.
Once operational, the new utility-scale plant will serve 130,000 households.
Want more Energy & Utilities insight?
Free energy tutorials at your fingertips this May and June with Middle East Energy Online
Be confident in finding the inspiration you need to navigate the energy evolution. Be energised by 40 hours of free virtual seminars, tech demos, case studies and thought leadership, to help you find the answer to your project challenges, only through Middle East Energy 2021. Plus, discover over 150 renewable and clean energy, transmission & distribution, critical & backup power and energy consumption & management suppliers and solution specialists, from solar and green hydrogen to automation solutions, EV controls, plus switchgears and components.