Acwa Power signs final agreements for Egypt's Kom Ombo solar project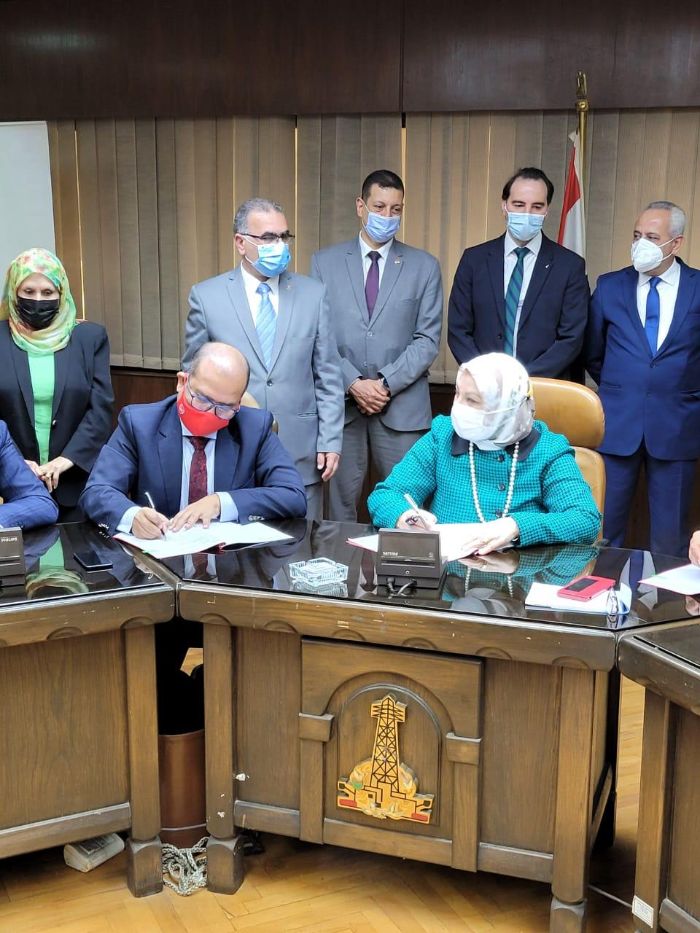 7 Apr 2021
Saudi Arabia's Acwa Power has signed the final project agreements for the 200MW photovoltaic (PV) solar Kom Ombo solar independent power producer (IPP) project in Egypt
Saudi Arabia's Acwa Power has signed the final project agreements for the 200MW photovoltaic (PV) solar Kom Ombo solar project in Egypt.
The final contracts were signed during a virtual signing ceremony with the Egyptian government on 6 April.
The agreements were signed by Sabah Mashaly, chairman of EETC; Mohamed Al-KHayat, chairman of Egypt's New & Renewable Energy Authority (NREA); Rajit Nanda, chief portfolio management Officer and acting CIO of ACWA Power; and Hassan Amin, country development director- Egypt, ACWA Power.
The PPA agreement is for a 25-year period, with network connection and usufruct agreements also signed during the ceremony.
"Egypt is home to a wide range of untapped renewable resources particularly, wind and solar energy. The electrical capacities that can be generated from renewable sources can reach up to nearly 90 GW. In line with Egypt's Integrated Sustainable Energy Strategy, our aim is to produce 42 per cent of Egypt's electricity using renewable sources by 2035," Egypt's Electricity and Renewable Energy Minister Mohammed Shaker was quoted in a press release following the signing.
"Currently necessary studies are being conducted to increase this percentage, stressing on maximising the utilisation of renewable energy in many areas, including water desalination and green hydrogen production," said Shaker.
The project is expected to reach financial close in the third quarter of 2021, with $40m senior debt financing and $14m loan from the European Bank of Reconstruction and Development (EBRD) to supplement a $27.2m loan from the African Development Bank (AFDB) to finance the construction, development and design on the Kom Ombo PV project.
The government guarantee for the project was signed in January between Acwa Power and Egypt's ministry of finance. Construction work is due to begin in the third quarter of 2021.
Energy & Utilities reported in February that India's Sterling & Wilson had been selected for a contract worth $127.5m for the engineering, procurement and construction (EPC) works on the Kom Ombo PV solar project.
US/Indian firm Synergy Consulting was appointed as financial adviser for the Kom Ombo project, with US-based law firm Baker Mckenzie as legal advisor and US firm Sargent & Lundy as technical adviser.
Want more Energy & Utilities insight?
Free energy tutorials at your fingertips this May and June with Middle East Energy Online
Be confident in finding the inspiration you need to navigate the energy evolution. Be energised by 40 hours of free virtual seminars, tech demos, case studies and thought leadership, to help you find the answer to your project challenges, only through Middle East Energy 2021. Plus, discover over 150 renewable and clean energy, transmission & distribution, critical & backup power and energy consumption & management suppliers and solution specialists, from solar and green hydrogen to automation solutions, EV controls, plus switchgears and components.