Egypt awards 250MW wind farm contract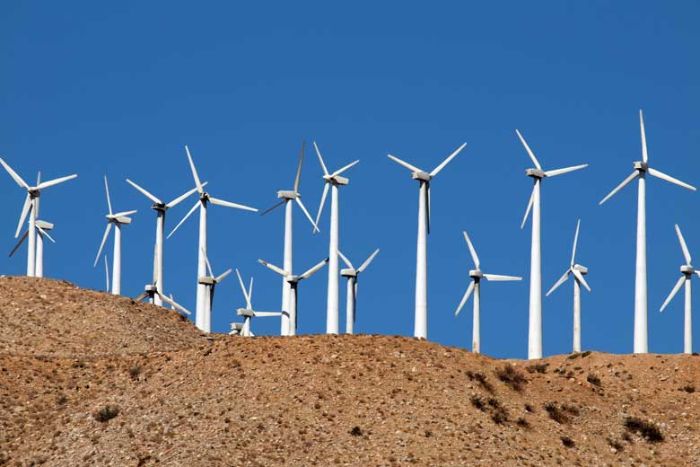 25 Aug 2020
Egypt's New & Renewable Energy Authority (Nrea) has awarded a contract for the construction of a 250MW wind farm in the Gulf of Suez in the north-east region of the North African country. The $269m wind project will be developed by Denmark's Vestas Wind Systems
Egypt's New & Renewable Energy Authority (Nrea) has awarded a contract for the construction of a 250MW wind farm in the Gulf of Suez in the north-east region of the North African country.
The €228m ($269m) wind project will be developed by Denmark's Vestas Wind Systems.
German/Spanish firm Siemens Gamesa Renewable Energy and Germany's Senvion had also submitted proposals, but later dropped out from the tender according to local media reports.
Financing sources for the wind scheme include the European Investment Bank (EIB), German development agency KfW and French Development Agency (AFD).
The offtaker for the project is the Egyptian Electricity Transmission Company (EETC).
Egypt has set targets for renewable energy to contribute 20 per cent and 42 per cent of total energy produced by 2022 and 2035 respectively.
Egypt has made impressive progress in increasing its renewable energy capacity in recent years. As of 2018, Egypt had installed wind and solar capacities of 1,125MW and 770MW. Egypt's installed solar capacity significantly increased in 2019 following the commissioning of 1.4GW of projects under its feed-in-tariff (FIT) programme.
By the end of 2020, an additional 200MW will have been developed under the FIT programme, and work will soon start on a 200MW PV solar IPP at Kom Ombo, to be developed by Saudi Arabia's Acwa Power.
In October 2019, Saudi Arabia's Acwa Power signed the power purchase agreement (PPA) for the 200MW Kom Ombo PV IPP.