Dubai invites bids for Hassyan water reservoirs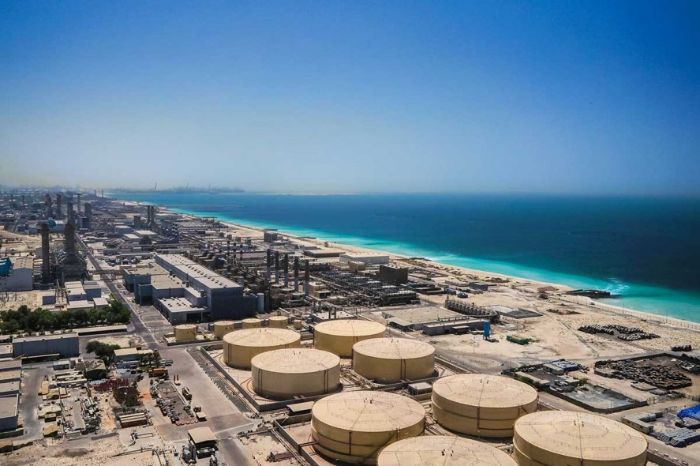 30 Jun 2020
Contractors have been invited to submit bids by 12 August for the Hassyan water reservoirs, which will have the capacity to store up to 120 million imperial gallons of water. Dewa is planning to develop a 120MIGD independent water producer (IWP) project at the Hassyan site.
Dubai Electricity & Water Authority (Dewa) has invited contractors to submit proposals for the contract to build water reservoirs at Hassyan with a capacity of 120 million imperial gallons (MIG).
Contractors have until 12 August to submit tender documents for the project.
Dewa is planning to develop Dubai's first independent water producer (IWP) project at Hassyan, which is located near the Abu Dhabi border.
Energy & Utilities reported in May that the state utility had retendered the contract for the planned 120 million imperial gallon a day (MIGD) Hassyan IWP after it had received bids from two consortiums in February.
Dewa has set a new bid submission date of 3 August for the IWP.
The Hassyan IWP will be developed in two phases. The first 60MIGD phase is due to be commissioned in April 2023 and the second 60MIGD phase is due to be operational in August 2023.

Dewa appointed the UK's EY as lead and financial adviser for the project, UK-based CMS as legal adviser and Canada's WSP as technical adviser.
The GCC's first coal-fired power plant is also being built at Hassyan, with a consortium led by Saudi Arabia's Acwa Power and China's Harbin Electric awarded the contract to develop the 2,400MW independent power producer (IPP) project in October 2015.
Construction of the $3.4bn Hassyan IPP began in November 2016, with the first 600MW unit scheduled to come online in 2020.
Want more Energy & Utilities insight?
Whitepaper: GCC energy transition, by Frost & Sullivan
Get insight and analysis on the investments required in transmission and distribution (T&D) infrastructure and technologies to ensure that GCC power sectors are equipped to deliver some of the world's most ambitious clean energy programmes.