Amunet joint venture advances on 500 MW Egyptian wind project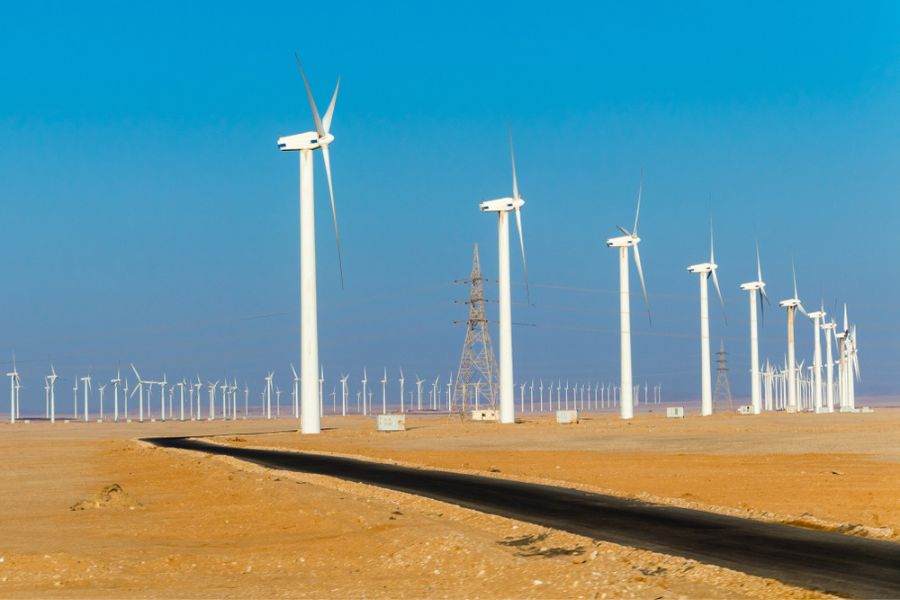 Sumitomo and AMEA Power joint venture selects Envision Energy wind turbines for project in Ras Ghareb region, will deploy company's EN 171-6.5 MW wind turbines for onshore project; to complete by mid-2025
China's Envision Energy announced this week that its advanced wind turbines have been chosen for the Amunet wind farm project in Egypt, which will have a capacity of 500 megawatts (MW).
Envision will supply its EN 171-6.5 MW wind turbines for this onshore wind independent power producer (IPP) project.
The project is being developed by Amunet Wind Power Company, a joint venture between Japan's Sumitomo Corporation and the UAE's AMEA Power, with a 60:40 ownership ratio.
Located in the Red Sea Governorate's Ras Ghareb region, the project will provide electricity to the state-owned Egyptian Electricity Transmission Company (EETC) under a 25-year Power Purchase Agreement (PPA).
While Envision did not disclose the exact number of wind turbines for the project, press statements from Sumitomo Corporation indicated that there will be 77 units, each with a capacity of 6.5 MW.
The International Finance Corporation (IFC) played a role in arranging over $500 million for the project, alongside the Japan Bank for International Cooperation (JBIC) and three commercial banks: Sumitomo Mitsui Banking Corporation, Sumitomo Mitsui Trust Bank, and Standard Chartered Bank.
Nippon Export and Investment Insurance (NEXI) provided insurance coverage, and the Commercial International Bank of Egypt supplied a working capital facility.
The Engineering, Procurement, and Construction (EPC) contractor for the Amunet project is the Huadong PowerChina Consortium, consisting of Huadong PowerChina Engineering Corporation (HDEC), PowerChina International Group (Power China Intl), and HDEC Middle East Co DMCC (HDEC ME).
The project is expected to be commissioned by mid-2025, delivering affordable and clean energy to Egypt's grid while contributing to the country's target of generating 42 percent of its electricity from renewable sources by 2035.
Enthusiastic partners
John Lee, General Manager of Asia and Africa at Envision Energy, expressed enthusiasm about partnering with AMEA Power for the project.
He said: "In addition to wind, Envision has extensive expertise in new energy infrastructure, combining renewables with energy storage, digital grid, green hydrogen, and power-to-x technologies. As a trusted net-zero technology partner, we are committed to bringing these solutions to our customers in Egypt and around the world."
"AMEA Power is excited to build the project with our trusted partner Envision Energy. Together we will help drive Egypt's transition to a sustainable energy future," added Aqueel Bohra, Senior Director of Project Development at AMEA Power.
Energy & Utilities reported on this week on an greement signed in Cairo to secure land for a 10GW wind project, a joint venture of Infinity Power, Hassan Allam Utilities, and Egyptian NREA.
Energy & Utilities - Middle East and Africa Market, Outlook Report 2023.
This must-have report for industry players offers a thorough understanding of the latest developments, challenges, and opportunities in the region, supported by data, analysis, and expert insights.