ACWA Power joins with Korean utility to explore hydrogen power supply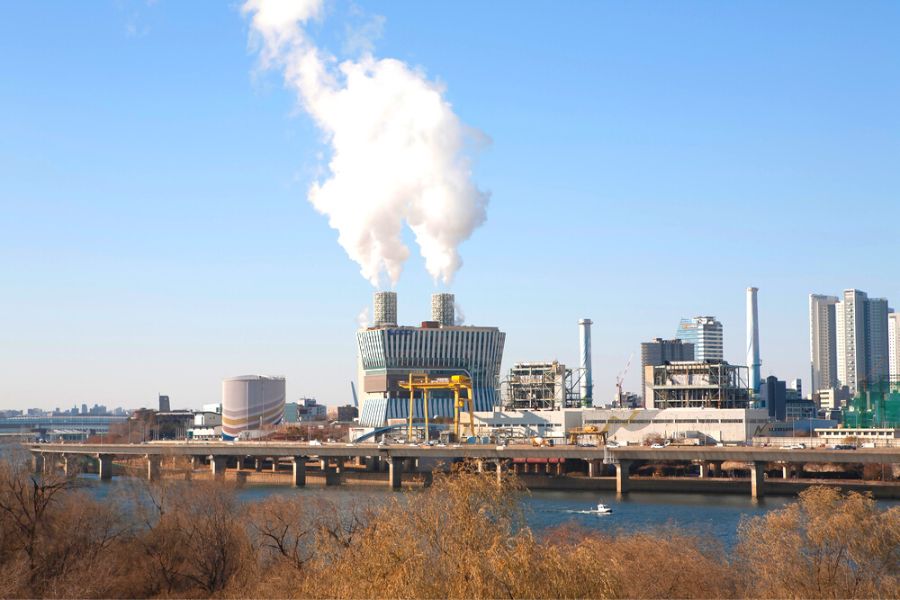 ACWA Power and the Korea Electric Power Corporation (KEPCO) have signed MoU to explore Middle East green hydrogen and ammonia projects, for fuel to operate power plants in South Korea; most recent of growing KEPCO presence in the region
ACWA Power and the Korea Electric Power Corporation (KEPCO) last week signed an extensive memorandum of understanding (MoU) for a potential partnership in the development of green hydrogen and ammonia projects in the Middle East and elsewhere to decarbonise KEPCO's operations. 
KEPCO intends to utilise the end product to operate its power plants in South Korea. 
It is the first agreement of its kind between ACWA Power and KEPCO, though both companies have been joint investors in projects like Rabigh 1 independent power plant (IPP) in Saudi Arabia for nearly a decade.
ACWA Power has a net zero emissions target for 2050. KEPCO is set to rely increasingly on green ammonia produced by green hydrogen for power generation purposes and targets the utilisation of 5-10 million tonnes of green ammonia by 2030.
"We are honoured to work with committed, long-term partners like KEPCO to accelerate the exploration of green hydrogen," said Paddy Padmanathan, Chief Executive Officer and Vice Chairman of ACWA Power.
"With mega scale project commitments in Saudi Arabia and Oman, ACWA Power is at the forefront of scaling up the development of green hydrogen," he said, in a company statement released last week.
ACWA Power has signed a MoU with South Korean steel maker POSCO Holdings for the joint development of green hydrogen to decarbonise its power generation and steel manufacturing processes. ACWA has also recently signed a Joint Development Agreement towards a multi-billion-dollar investment in a green hydrogen-based ammonia production facility powered by renewable energy in Oman.
In 2020, ACWA entered a joint venture with US-based Air Products and NEOM to develop the world's largest green hydrogen project in Saudi Arabia. It is planned to produce up to 650 tonnes per day of green hydrogen when commissioned in 2026.
In June, Energy & Utilities reported that UAE-based clean energy company Masdar signed a MoU with KEPCO to explore opportunities in offshore wind energy, battery storage and green hydrogen.
E&U also reported in June that KEPCO and two other South Korean companies, with UAE firm Petrolyn Chemie, signed an agreement to build a $1bn green hydrogen and ammonia production plant at the Khalifa Industrial Zone Abu Dhabi (Kizad) in Abu Dhabi, UAE.
E&U reported in January that Saudi Arabia's sovereign wealth vehicle Public Investment Fund (PIF) signed a MoU with South Korea's POSCO and Samsung C&T to complete a feasibility study for an export-oriented green hydrogen project.
ACWA Power is a leading Saudi Arabia-based developer, investor, and operator of power generation, water desalination and green hydrogen plants worldwide. State-controlled KEPCO is South Korea's largest electric utilities provider.
Energy & Utilities - Middle East and Africa Market, Outlook Report 2023.
This must-have report for industry players offers a thorough understanding of the latest developments, challenges, and opportunities in the region, supported by data, analysis, and expert insights.