ACME Group advances on green H2/ammonia project in Oman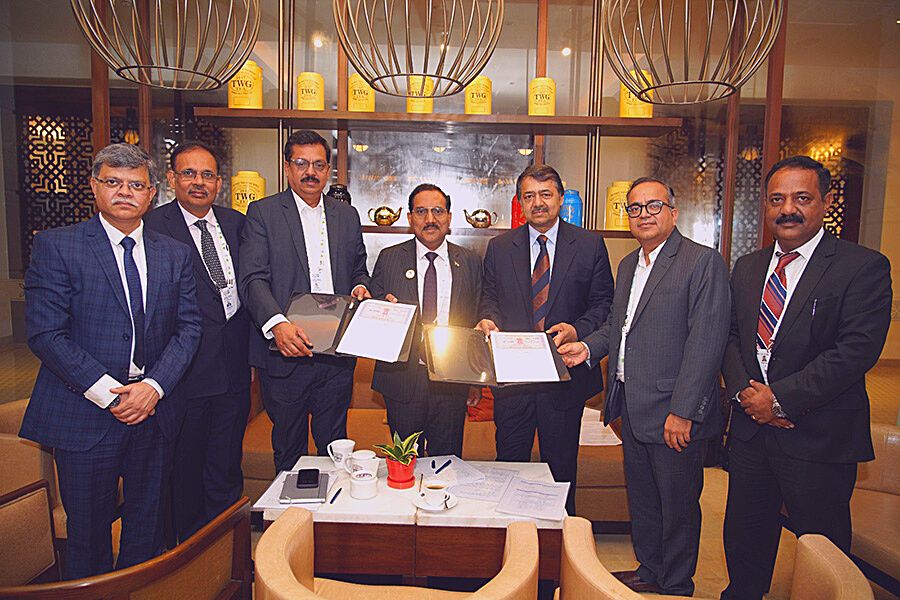 The MoU was formalized during Clean Energy Ministerial in Goa, for first phase of the facility expected to produce 100k tonnes of green ammonia annually at Special Economic Zone (SEZ) in Duqm, Oman
The Indian energy company ACME Group announced securing a Rs 40 billion loan from one of India's largest green infrastructure financial institutions REC (formerly Rural Electrification Corporation) Ltd for its Green Hydrogen and Ammonia project in Oman.
The loan will be utilized to commence the first phase of a pioneering green hydrogen and ammonia project, to be established at the Special Economic Zone (SEZ) in Duqm, Oman.
The MoU was formalized last week during the 14th Clean Energy Ministerial and 8th Mission Innovation meeting (CEM14/MI-8) held in Goa.
According to a statement by ACME Group, the first phase of the facility is expected to produce 100,000 tonnes of green ammonia annually and will be expanded to 1.2 million tonnes per annum with about 3.5 gigawatts (GW) of electrolyser capacity, to be powered by 5.5 Gigawatt-peak (GWp) solar PV plant.
ACME Group also announced the signing of a significant MoU with REC Ltd amounting to over Rs 21 billion in loans to set up 380 MW RTC (round the clock) renewable power for other projects in India.
Speaking about the development, Mr. Shashi Shekhar, current Vice-Chairman of ACME Group, said, "The securing of debt for the green hydrogen and ammonia project in Oman is an important milestone.
"We will start the construction activities soon and build one of the most advanced technologies and create a state-of-the-art facility.
"Going forward, we are actively exploring the establishment of round-the-clock energy solutions, encompassing solar, wind, hydro pump storage, green hydrogen, and ammonia."
Energy & Utilities previously reported on Norwegian company Scatec joining ACME Group to design, build, own and operate a green ammonia plant in Oman.
Last month, an Energy & Utilities report revealed that a consortium led by France's ENGIE & South Korea's POSCO was granted land in Duqm by Oman's Hydrom to develop a green ammonia project.
David Haziri contributed reporting
Energy & Utilities - Middle East and Africa Market, Outlook Report 2023.
This must-have report for industry players offers a thorough understanding of the latest developments, challenges, and opportunities in the region, supported by data, analysis, and expert insights.