Abu Dhabi's Taqa awards $245m water reuse contracts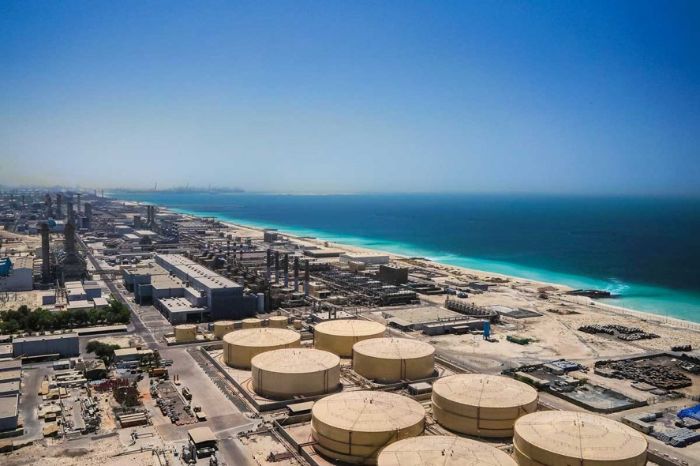 21 Jul 2020
When completed, the new projects will be able to transmit about 85 million imperial gallons a day (MIGD) of recycled water. The recycled water will be used for landscaping and commercial and agricultural purposes. According to Taqa, up to 4,000 farms could benefit from the supply of recycled water
Abu Dhabi National Energy Company (Taqa) subsidiary Abu Dhabi Distribution Company (ADDC) has awarded contracts worth up to AED900m ($245m) for two projects to expand Abu Dhabi's recycled water network.
When completed, the new projects will be able to transmit about 85 million imperial gallons a day (MIGD) of recycled water.
The recycled water will be used for landscaping and commercial and agricultural purposes. According to Taqa, up to 4,000 farms could benefit from the supply of recycled water.
The water reuse progamme is part of Abu Dhabi's plans to reduce pressure on desalination and groundwater resources, both of which provide important sources of water for drinking.
In January this year, ADDC announced that it had begun transmitting 4.4MIGD of recycled water for landscaping irrigation on the Saddiyat Island development.
On 1 July, Taqa completed the transaction with state utility Abu Dhabi Power Corporation (ADPower) to transfer the majority of ADPower's power and water assets to Taqa, creating one of the largest utility companies in the Europe, Middle East and Africa (EMEA) region.
Taqa now has total power generation assets of 22.7GW and contracted water capacity of 916 million imperial gallons a day (MIGD). The power generation assets include 1.4GW of renewable energy capacity.
The energy company also has a further 4.4GW and 200MIGD of power and water capacity respectively under development.
Taqa will serve more than 1 million customers across the UAE through 80,000km of electricity transmission lines and 20,000 km of water pipelines. In addition to now owning 12 power and desalination plants and all of Abu Dhabi's power and water transmission companies, Taqa owns assets in Canada, Ghana, India, Iraq, Morocco, the Netherlands, Oman, Saudi Arabia, the United Kingdom and the United States.