Xenel International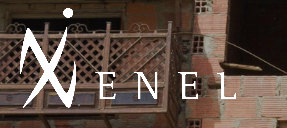 Company Description
Xenel was founded in 1973 by the descendants of one of the oldest trading houses in the Middle East . It is positioned at the center of a group of companies created with a shared vision of achieving economic growth by bridging know how to different parts of the world. Over its 40 year history Xenel, through its internal skills, joint venture partnerships and associations with global companies throughout the world, has built expertise in energy, petrochemicals, construction, infrastructure development, healthcare, industrial services, IT, logistics, real estate and global investing. Through its ability to identify opportunities, Xenel is an acknowledged innovator and leader in building projects and companies in infrastructure, diversified industries and contracting, regionally and internationally. From its creation of the first electrical cable production facility in the Middle East to developing the first green-field site BOO power plant (HUBCO) in Pakistan, and from the first comme...
Categories
Company
Xenel International
Website
Address
P.O. Box 2824
21461
Jeddah
Saudi Arabia
List your business
Create a business listing on the Energy & Utilities markeplace
Sign up for the FREE Energy newsletter
The latest news and analysis sent to your inbox.