Wind power sector must build on record growth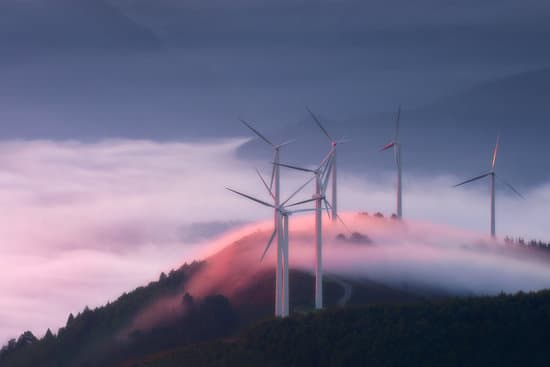 The Global Wind Energy Council (GWEC) says that a total of 93GW of new wind energy capacity was installed in 2020 globally, a 53 per cent increase on 2019. To meet the targets set out in the Paris Agreement, however, more needs to be done, Joyce Lee, GWEC, tells Energy & Utilities in an exclusive interview
While 2020 was a year that stalled development and progress across the majority of industrial and commercial sectors across the world, the wind energy sector managed to buck the trend and achieve record growth.
"Wind had a banner year in 2020 with record growth in new annual installations," says Joyce Lee, Policy & Operations Director for GWEC. "It was the best year in history for onshore wind and the second-best year for offshore wind."
The Global Wind Energy Council (GWEC) reported that a total of 93GW of new wind energy capacity was installed in 2020 globally, a 53 per cent increase on 2019. Onshore wind accounted for 86.9GW of the total, a 59 per cent increase on 2019. A total of 6.1GW of offshore wind capacity was installed.
However, according to Lee, the wind sector was not immune to the impact of the Covid-19 pandemic, with delays to many wind projects in the first half of 2020 as construction sites were forced to close and manufacturing supply chains were set back. However, the supply chain issues eased in the latter part of the year with shipping and construction activities returning more or less to business-as-usual.
China and US remain key drivers of the rapid growth of installed wind capacity across the world.
"Three quarters of the new onshore wind installations in 2020 were concentrated in China and the US, with China accounting for more than half of these," says Lee.
Lee points to the expiration of various support mechanisms as playing a key part in the push to connect wind projects in both countries towards the end of 2020.
"In China, it was the expiration of the onshore wind feed-in-tariff [FIT] at the end of 2020, and in the US the rush to market was led by the planned phase-out of the production tax credit (PTC). There was still a rush to market and, as a result, the US had a record year and accounted for one-fifth of new onshore wind installations last year."
Prospects for the global wind sector in 2021
GWEC expects to see another impressive year for the development of new wind capacity in 2021, albeit with a drop in capacity compared to 2020's record year, with 88 GW of new installed wind capacity forecasted globally.
Over the next five years, the wind sector is expected to continue to grow with a compound annual growth (CAGR) of 4 per cent. For offshore wind, installations are set to quadruple by 2025 with a CAGR of 31.5 per cent.
"We will see another big rush in 2020 as China continues to lead in new installations. We will also see a similar surge in offshore wind installations in China this year, as the feed-in-tariff for offshore grid connected projects expires at the end of this year, so that will be an incentive to get projects connected while you are able to access the FIT," says Lee.
"We are expecting the market to form a v-shape, with slight declines in 2022 and 2023 before shooting up to 110GW by 2025," adds Lee. "This will be a result of increased policy targets and ambitions and auction rounds that will see those projects that were allocated actually being delivered."
While the growth in the wind energy market is encouraging, Lee says that it falls short of what is required if targets set out in the Paris Climate accord are to be met.
"Although 2020 was a banner year, it is still well short of where we need to be."
GWEC forecasts that global wind power growth must triple or quadruple over the next decade to avoid the worst impact of climate change. This would require installing an average of 180GW of new wind energy year to limit global warming to well below 2°C above pre-industrial levels. To sustain 1.5°C scenario and meet global net zero targets by 2050, according to the latest IEA Net Zero by 2050 report, a whopping 390GW of wind capacity would need to be installed every year over the next decade.
Emerging wind power markets
While China will remain the largest market for new onshore and offshore wind projects, Lee says that the rest of the Asia-Pacific region, as well as countries like Brazil, will emerge as key growth areas for wind projects in the years ahead.
"There are some really exciting countries to watch out for in Asia-Pacific. Southeast Asian countries will really ramp up onshore wind capacity in the coming years," she explains.
Offshore wind energy growth
Lee expects offshore wind to form a central part of decarbonization plans for some of the major industrial countries in East Asia, in particular Japan and South Korea.
"South Korea has set a target for 12GW of offshore wind by 2030, with a focus on making wind a priority in terms of industrial development," she says. "Similarly in Japan, they have set a target for delivering offshore wind as a priority sector and they have set the largest national target to date for offshore wind: 45GW by 2040."
"There is still excitement around Vietnam, which will reach true commercial offshore scale wind projects in the latter half of this decade and Taiwan will soon announce the rules for round 3 of its offshore wind auction," says Lee.
Lee says that while the floating wind sector is still in its infancy, there will likely be a sizable commercial-scale market by 2030.
One of the first commercial-scale floating wind projects, the 30MW Hywind project, was developed off the North-east coast of Scotland by UAE-based Masdar and Norway's Equinor..
"The Hywind project has been operating for around three years, and they have seen fantastic numbers in terms of capacity factors – hovering around 55 per cent," Lee explains. "This demonstrates the merit of offshore wind, not just in terms of the scalability of clean power but also a consistent generation profile which will help generate system flexibility wherever floating can be deployed."
Challenges to increasing wind capacity
Unsurprisingly, the challenges and barriers to developing utility-scale wind capacity vary significantly from region to region and even country to country. The ability for governments and private energy firms to move ahead with large wind projects depends on a host of economic, political and regulatory factors.
Lee says that finance is available for wind projects, with the pandemic strengthening the resolve from banks and financial institutions to divert funds into clean energy projects.
"Covid-19 has shown that there are different kinds of financial institutions - whether it is export credit agencies, commercial banks, or multilateral development banks - that are seeing renewables and wind not just as a safe place for investment, but one that can deliver returns."
According to GWEC, while overall investment in power generation slumped in 2020, offshore wind financing grew by more than 50% compared to 2019, reaching . The challenge for governments is to ensure that project and market condition are bankable to ensure developers can tap into the available liquidity.
In Sub-Saharan Africa, structural barriers are a major factor, with the challenges of de-risking projects and cost recovery from electricity markets both needing to be addressed, Lee explains.
In other parts of the world, such as the Americas, Europe and Asia-Pacific, Lee believes regulatory barriers present the greatest challenge.
"The issue is not bringing capital into projects – it is about permitting, where we are facing a lot of bureaucratic bottlenecks around overly complex consenting processes that are delaying projects."
"Processes such as stakeholder management consenting, environmental impact and social impact studies are important, but it shouldn't take 10 years to develop a project. Sometimes developers have to go to 30-plus agencies to get all of the licences they need before proceeding with a project."
In addition to permitting barriers, Lee says another constraint on achieving the desired growth of wind energy is market design.
"We aren't asking for extra subsidies for the wind industry – the cost-competitiveness is there. It is more about building energy markets that level the playing field by removing subsidies for fossil fuels in order to account for the true costs of fossil fuels and the true value of renewables. ."
Wind and green hydrogen
The rapidly growing excitement around the potential for green hydrogen to be a game-changer in the energy transition is recognised by GWEC.
"Wind and hydrogen is something that a lot of countries are excited about," Lee says. "We can see the decarbonisation merits of hydrogen when we have an offshore wind platform that is evacuating power from offshore assets further out to sea – and converting it to hydrogen. You could have existing gas infrastructure transport that back to the main land and feed back into grids, power-to-power, or feed it into heating, power-to-heat, or use it for industrial chemical manufacturing such as ammonia – there is a myriad of end uses for the technology."
While the case for developing a global green hydrogen market is clear, Lee says that much work needs to be done.
"There is still a huge gap to close in terms of decarbonizing the power sector with current mature, available and affordable renewable technologies like wind. This is the scalable and readily deployable technology that we have today. As well, less than 90 per cent of current hydrogen is actually derived from renewables," she explains. "There is a strong need for policy steers to be set into place at national level to ensure we are not just investing in hydrogen infrastructure and research and ignoring the production part of the formula."
Time to focus
Lee says that a key target for the wind sector in 2021 must be to focus efforts on delivering on plans rather than just setting new targets.
"The big warning in this COP26 year and the start of the UNs decade for SDG [sustainable development goals] action, is the need to recognise that we can't afford to delay system transformation any longer. This is the focus of our policy recommendations now."
In 2020, milestone commitments to carbon neutrality were made across the world, with the EU, Japan, South Korea, Canada and South Africa pledging to reach net zero by 2050. The addition of the US to this list since the inauguration of Joe Biden as President earlier this year, and China's pledge to reach net zero by 2060, now means that two-thirds of the global economy and 63 per cent of global greenhouse gas emitters have committed to reaching net-zero.
"These are great steps forward, but we are setting goal posts that are getting further and further away from the market reality," says Lee.
In GWEC's 2021 Global Wind Report, the association states that accelerated growth of wind and renewable energy is required to "bend the curve" and set the industry on a trajectory which can contribute to limiting global warming to "well below 2°C" as set out in the Paris Agreement. Current policies would lead to towards 2.9°C by 2100.
"First and foremost it is about closing the gap between what we are currently delivering and where we need to be – and that means tripling or quadrupling wind installations over the next decade," says Lee. "The longer we continue installing below the levels we need to stay on a pathway that is compliant with achieving net zero by the middle of the century, we are only making the mountain bigger to climb in 10 or 20 years down the road."
Lee says that the level of interventionism taken by governments at federal and state level in response to the Covid-19 pandemic should be replicated in response to the climate change emergency.
"There is a very real and credible climate emergency in front of us. Hopefully we can see higher ambitions and targets, then critical policy interventions that can resolve market barriers to unlock widescale potential of wind energy."
GWEC and Informa partnership
In December 2020, GWEC and Informa Markets announced a strategic long-term partnership that will create a series of world leading wind power and energy transition events from 2021 onwards. Informa's world-class expertise in organising live and digital events, will strongly propel GWEC's mission of developing new and emerging markets for wind energy, scale the industry's geographic footprint and foster dynamic debates among global stakeholders.
In 2021, the two organisation's line-up of hybrid events include Vietnam Wind Power, India Wind Power, MENA Wind Power, and the Global Net Zero Summit, with even more events in more emerging markets planned for 2022.
Energy & Utilities - Middle East and Africa Market, Outlook Report 2023.
This must-have report for industry players offers a thorough understanding of the latest developments, challenges, and opportunities in the region, supported by data, analysis, and expert insights.