SNC Lavalin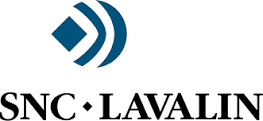 Company Description
Designing, developing and executing future-focused solutions has been at the heart of our business since day one. We turn complex projects from vision into reality for our clients, bringing together people, technology and data every step of the way to drive better outcomes across safety, sustainability and efficiency. By building on a century of success and embracing change, we're striving to become the premier engineering solutions partner for our clients. That doesn't mean simply embracing change as it happens and adapting to it: it means being the driving force behind that change. From partnering with technology leaders to develop game-changing software, to drawing on data to predict – and then meet – the needs of the cities of the future, we're working in ways today that will shape the future of our industry. Whether working on the smallest scale local projects or the largest and most complex multinational ventures, the possibility of there being a better, smarter, more effic...
Categories
Address
455 boul. Rene-Levesque Ouest, Montreal
H2Z 1Z3
Quebec
Canada
List your business
Create a business listing on the Energy & Utilities markeplace
Sign up for the FREE Energy newsletter
The latest news and analysis sent to your inbox.