Saudi Arabia's first floating desalination plant begins operation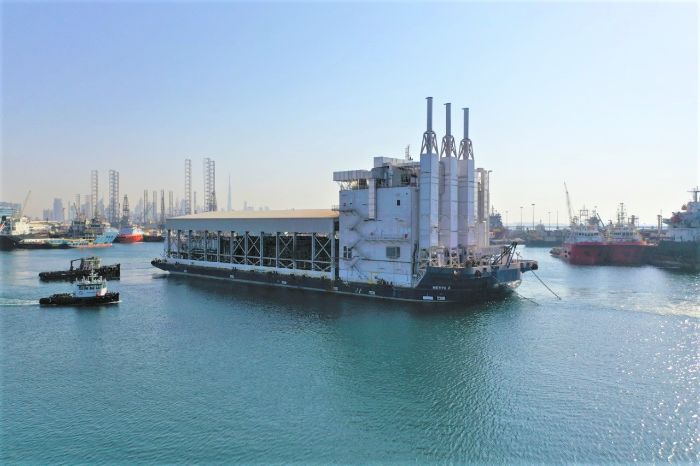 The Saudi National Shipping Company (Bahri) has announced the beginning of trial operations for Saudi Arabia's first floating desalination plant, which is located near the Al-Shuqaiq port on the western coast of the kingdom
The Saudi National Shipping Company (Bahri) has announced the beginning of trial operations for Saudi Arabia's first floating desalination plant, which is located near the Al-Shuqaiq port on the western coast of the kingdom.
The floating barges project, which was designed and built by Metito, required total investment of about SR760m ($202.6m).
The project was delivered on a fast-track basis and covered the design, engineering, construction operation and provision of floating barges for the desalination plants and the power generation supply.
Metito specifically designed the plant taking into consideration mobility and flexibility of sailing the barges to different locations, which will be dependent on the changing water needs across the kingdom.
Take your first step towards energy transition
Middle East Energy has a 45+ year legacy of bringing together key stakeholders within the energy sector; to network, debate, and form key relationships in an industry that's ever-changing.
The 48th edition of Middle East Energy will bring together 800 exhibitors, 3 powerful conferences, 5 product sectors, and an exclusive VIP programme, all under one roof! Join 20,000+ energy professionals from 7 – 9 March 2023 at Dubai World Trade Centre, UAE.