Saudi Arabia received 39 expressions of interest in Rabigh 4 IWP project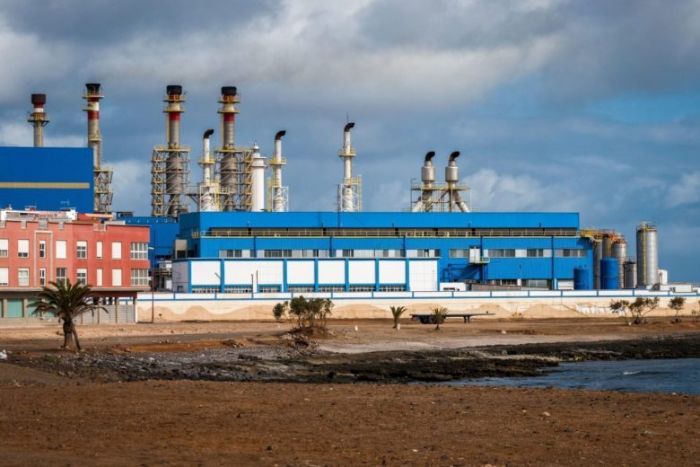 The Saudi Water Partnership Company (SWPC) received expressions of interest from 39 companies for the planned Rabigh 4 independent water producer (IWP) project. The Rabigh 4 IWP will have a desalination capacity of 600,000 cubic metres a day (cm/d)
The Saudi Water Partnership Company (SWPC) received expressions of interest from 39 companies for the planned Rabigh 4 independent water producer (IWP) project.
Energy & Utilities recently reported that SWPC had issued request for qualification (RFQ) documents to companies that had submitted expressions of interest (EOI) for the planned IWP project, which will have a desalination capacity of 600,000 cubic metres a day (cm/d).
SWPC has since published the list of 39 companies which submitted EOI and have been invited to submit RFQ.
The companies which submitted EOI are:
1.Al Bawani Water & Power (AWP)
2.Elecnor Group
3.Metito Utilities Limited (MUL)
4.JERA Co., Inc.
5.Aljomaih Energy & Water Company (AEW)
6.Abengoa Agua S.A.
7.Mowah Company CJSC
8.Safya for Water Company
9.GS Inima Environment S.A
10.Advanced Water Technology (AWT)
11.Fisia Italimpianti S.p.A
12.Critical Engineering Trading and Contracting Co
13.NESMA Company Limited
14.Power and Water Utility Company for Jubail and Yanbu (Marafiq)
15.Gulf Investment Corporation (GIC)
16.Kahrabel (ENGIE Middle East)
17.Haji Abdullah Alireza & Co. Ltd. (HAACO)
18.National Water Works Co (NWWC)
19.Alfanar Co.
20.Marubeni
21.Acciona Agua S.A.
22.Cobra Instalaciones y Servicios, S.A.
23.Al Yamama Company for Trading and Contracting
24.Lamar Holding W.L.L.
25.J&P International
26.Veolia
27.Acwa Power
28.Shibh Al Jazira Contracting Company (SAJCO)
29.Ajlan & Bros Energy Company (Abilitii)
30.Elsewedy Electric PSP
31.VA Tech Wabag Ltd
32.Utico
33.Sojitz Corporation
34.AlKawther Industries Company
35.Aquatech International USA
36.Hydro Industries Ltd
37.North Energy (Romaizan Group)
38.Thabat Construction Company Ltd
39.Miyah Company for Water & Environment Technology
The successful company from the upcoming tender will develop the project under a 25-year water purchase agreement (WPA). The WPA will be backed by a credit support agreement from the Saudi government.
The Rabigh 4 IWP project is part of the kingdom's programme to develop 16 IWPs to service areas across the kingdom.
Although Riyadh successfully implemented the independent water and power project (IWPP) model between 2004 and 2010, awarding contracts for three large power and water cogeneration projects during this period, that majority of the kingdom's desalination capacity had been delivered through government-funded engineering, procurement and construction (EPC) contracts.
The push towards utilising public-private partnership (PPP) models to develop power and water projects has been swift since the fall in oil prices in 2014 and the subsequent launch of the Vision 2030 economic reform plan in 2016.
The kingdom awarded the contract for its first PPP standalone desalination plant, the $700m Rabigh 3 IWP in late December 2019. An Acwa Power-led consortium will develop the 600,000 cm/d plant, one of the largest reverse osmosis (RO) plants in the world.
The kingdom also awarded a contract for the development of the 450,000 cm/d Shuqaiq 3 IWP in the first quarter of 2019 to a consortium of Spain's Acciona, Japan's Marubeni and the local Rawafid Alhadarah.
In April 2020, SWPC signed water purchase agreement (WPA) with a consortium led by the local Acwa Power for the planned 600,000 cm/d Jubail 3A IWP.
One year later, in April 2021, a consortium of France's Engie and local firms Nesma and Alajlan was selected as the preferred bidder for the 570,000 cm/d Jubail 3B IWP project.
The consortium was selected as preferred bidder by the Saudi Water Partnership Company (SWPC) with a levelised water cost of SR1.59/cubic metre (cm).
Energy & Utilities - Middle East and Africa Market, Outlook Report 2023.
This must-have report for industry players offers a thorough understanding of the latest developments, challenges, and opportunities in the region, supported by data, analysis, and expert insights.