Renewable energy accounted for almost three quarters of new power capacity in 2019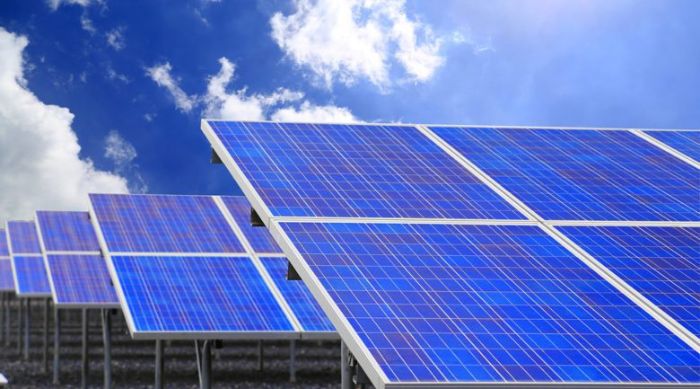 Renewable energy capacity accounted for almost three quarters, 72 per cent, of new installed global power capacity in 2019, according to the latest data from the International Renewable Energy Agency (Irena)
Renewable energy capacity accounted for almost three quarters, 72 per cent, of new installed global power capacity in 2019, according to the latest data from the International Renewable Energy Agency (Irena).
According to the 'Renewable Capacity Statistics 2020', the total installed capacity of renewable energy increased by 7.6 per cent in 2019, with 176GW of new clean energy capacity installed during the year. While the proportion of new renewable energy from capacity additions increased, the total installed capacity of clean energy sources was less than the 179GW commissioned in 2018.
The new installed renewable energy capacity increased the clean energy share of all power capacity to 34.7 per cent, up from 33.3 per cent by the end of 2018, according to the report. About 54 per cent of the total installed renewable capacity was in Asia.
When analysing the proportion of renewable energy of total new capacity by region, renewables accounted for at least 70 per cent of new capacity additions in all regions apart from Africa and the Middle East, where renewable energy accounted for 52 per cent and 26 per cent respectively of new capacity installed.
However, while the Middle East had a smaller proportion of renewable capacity additions out of the total, the 2.5GW of clean energy capacity commissioned in 2019 represented a 12.5 per cent growth on 2018.
Solar and wind energy accounted for 90 per cent of new global renewable energy capacity in 2019, with the technologies accounting for 98GW and 58GW of new capacity respectively. By the end of 2019, the new additions brought the total capacity of installed wind and solar to 623GW and 586GW respectively.
Energy & Utilities Middle East and Africa Market Outlook Report 2022: Out Now!
The coming years promise opening of new avenues within the energy industry. The latest outlook report from Energy & Utilities highlights the power sector outlook with a focus on both, developed regions, as well as emerging markets.
Explore core findings about the business opportunities, regulatory environment in the Middle East's power market and more about the planned projects and investments in Africa's emerging utilities markets in this latest release.