Register now for Middle East Energy 2022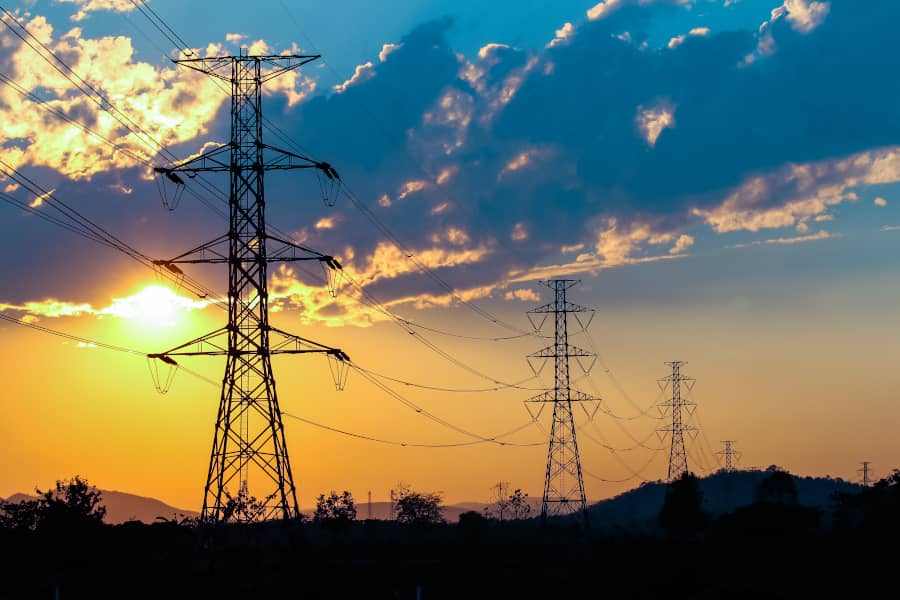 Region's premier power and utilities show will be held in Dubai World Trade Centre (DWTC) from 7-9 March
Informa Markets is delighted to host the 46th Middle East Energy (MEE) exhibition live in-person at Dubai World Trade Centre from 7-9 March, 2022.
Middle East Energy (MEE), held at Dubai World Trade Centre for 45 years, brings together industry leading companies and experts from the public and private sectors to connect and develop solutions to meet the rapid growth of energy across the globe.
The Global Energy Utilities Forum (GEUF), the centrepiece of MEE in 2022, will bring together industry experts to provide a platform for thought leadership, collaboration and solutions for meeting the unprecedented changes in the global energy sector.
The key themes of GEUF in 2022 - Decarbonisation, Finance and investments and Digitalisation and technologies – will bring together the central pillars of the energy transition. Content will be delivered though high-level strategic panels, technical sessions and workshops.
Speakers include:
H.E. Aisha Al Abdooli, Acting Assistant Undersecretary for Green Development & Climate Change, Ministry of Climate Change & Environment – UAE
H.E. Yousif Al Ali, Assistant Undersecretary for the Electricity, Water and Future Energy Sector at the Ministry of Energy and Infrastructure
Yahya Al-Hadban, Associate Research Scientist - Energy & Building Research Center, Kuwait Institute for Scientific Research (KISR)
Abdurrahman Khalidi, Chief Technology Officer, GE Gas Power EMEA
Jens Madrian, Executive Director NEOM Energy, NEOM
Mike Ballard, Vice President Industry Strategy, Oracle Utilities
Mohammed Atif, Area Manager – Energy Systems, DNV
Nawal Yousif Ibrahim Al-Hanaee, Director of Future Energy Department, Ministry of Energy and Infrastructure
Alicia Eastman, President, Inter Continental Energy
Stephan Gobert, Senior Vice President – Hydrogen AMEA, ENGIE
Ahmed Badr, Director – Project Facilitation & Support, International Renewable Energy Agency (IRENA)
Tim Palmer, Head of Renewables & Transition, UK Export Finance
Oliver Phillips, Associate Director – Sustainable Finance, Africa & MENAP, Standard Chartered
Sowunmi Olabode II, Office of the Senate, National Assembly - Nigeria ]
Ali Zerouali, Head of Cooperation & International Development, Masen
Turki Al Shehri, Chief Executive Officer – Kingdom of Saudi Arabia, ENGIE
Yousuf Al Mahrooqi, Chief Distribution Officer (Acting), Muscat Electricity Distribution Company
Simon Timmis, Smart Services Director, The Red Sea Development Company
Ezzeddine Jradi, Chief Transformation & Business Excellence Officer, EMICOOL
To see the full lineup of speakers and agenda register to attend Middle East Energy here.
GEUF is one of three conferences happening at MEE 2022, with Intersolar Middle East and the Technical also bringing together an array of international experts to discuss the rapidly changing energy sector.
To attend the conferences and visit the hundreds of exhibitors participating in Middle East Energy 2022 register today.
Energy & Utilities Middle East and Africa Market Outlook Report 2022: Out Now!
The coming years promise opening of new avenues within the energy industry. The latest outlook report from Energy & Utilities highlights the power sector outlook with a focus on both, developed regions, as well as emerging markets.
Explore core findings about the business opportunities, regulatory environment in the Middle East's power market and more about the planned projects and investments in Africa's emerging utilities markets in this latest release.