Prequalification documents issued for Uzbekistan solar IPP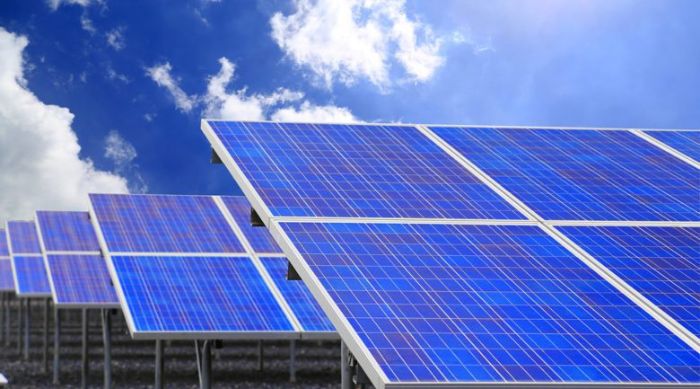 Uzbekistan's Ministry of Energy received expressions of interest from 54 groups earlier this year for the planned 200MW Sherabad solar IPP. The MOE is pushing ahead with the project in partnership with the Ministry of Investments and Foreign Trade (MIFT), National Electric Networks of Uzbekistan (NENU) and the Public-private partnership Development Agency (PPPDA)
Uzbekistan's Ministry of Energy (MOE) has issued request for qualification (RFQ) documents for a planned 200MW photovoltaic (PV) solar independent power producer (IPP) project in Sherabad.
Energy & Utilities reported in May that four firms from the Middle East and North Africa (Mena) region submitted expressions of interest (EOI) for the 200MW Sherabad solar IPP in February.
The groups from the Mena region which submitted EOI are:
Acwa Power (Saudi Arabia)
Amea Power (UAE)
Elsewedy Electric (Egypt)
Masdar (UAE)
The full list of firms which submitted EOIs can be found on the MOE website.
The MOE is pushing ahead with the project in partnership with the Ministry of Investments and Foreign Trade (MIFT), National Electric Networks of Uzbekistan (NENU) and the Public-private partnership Development Agency (PPPDA).
The fifty four groups will be invited to participate in the prequalification process for the Sherabad project.
Uzbekistan awarded the contract to develop the country's first solar IPP project to a consortium led by the UAE's Masdar in November last year.
Masdar signed the power purchase agreement (PPA) for the 100MW Navoi solar with the Uzbek government in November following a competitive tendering process.
The UAE energy firm has submitted the lowest tariff of $cents2.679 per kilowatt hour. The project is being developed under the IFC's Scaling Solar Programme. Uzbekistan has set a target of developing 5GW of renewable energy by 2030, with projects to developed under the IFC Scaling Solar programme expected to contribute 1GW of the total.
Construction of the Navoi project is due to start in the second quarter of 2020, with commissioning scheduled for the second quarter of 2021.
Energy & Utilities recently reported that Saudi Arabia's Acwa Power had signed strategic agreements worth more than $2bn with Uzbekistan's MOE, which will include the development of a $1.1bn wind project.
Energy & Utilities Middle East and Africa Market Outlook Report 2022: Out Now!
The coming years promise opening of new avenues within the energy industry. The latest outlook report from Energy & Utilities highlights the power sector outlook with a focus on both, developed regions, as well as emerging markets.
Explore core findings about the business opportunities, regulatory environment in the Middle East's power market and more about the planned projects and investments in Africa's emerging utilities markets in this latest release.