Nigeria Energy: Innovative solutions for West Africa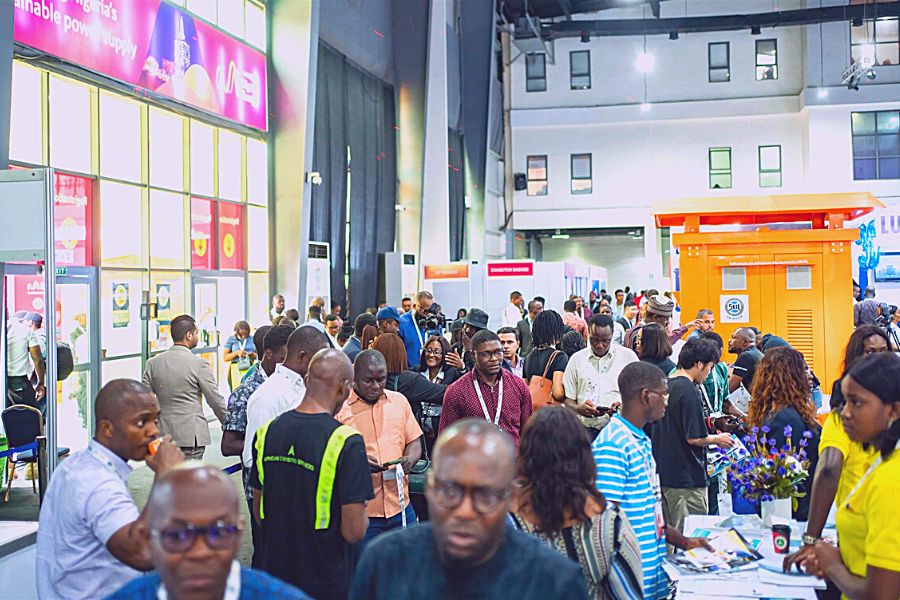 Modular clean energy and energy management system solutions were prominent on the exhibit floor, allowing electricity transfer from multiple sources and monitoring usage through on-line applications; innovators seeking to optimize in Africa
The tenth edition of Nigeria Energy in Lagos last month was the biggest so far, with over 3,000 attendees on the first day and over 200 exhibitors displaying innovative energy solutions and products.
The exhibition showed the latest technology in the West African power industry, with solutions ranging from large equipment and components like transformers, and the latest solar panels, to software and energy management solutions like smart meters and IoT energy monitoring platforms.
Modular clean energy solutions and energy management systems were prominent among potentially transformative energy supply and transmission technologies in Nigeria and throughout West Africa. The products of two companies illustrate the kinds of technologies that were on display.
Modular solar solutions
Hybrid solar systems were exhibited by event sponsor SkipperSeil. The systems comprise a compartment which houses main components: batteries, inverters, and charge controllers. This made-in-Nigeria container ensures that the components are harmonized as a turnkey solution.
The turnkey solution enables the seamless connection and transfer of electricity from multiple sources – solar, the grid, and battery storage. The modular nature of the system means that it can be installed quickly and scaled to meet increasing energy demand. The system also comes with remote monitoring and diagnostics capabilities.
According to SkipperSeil, the containerized solution is ideal for residential, commercial, industrial, and even utility-scale customers as it can be scaled and tailored to meet each customer's specific needs.
The company's services include all aspects of the hybrid systems from the design, installation, commissioning, maintenance, and after-sales service. These "green generators" range in capacity from 3.6kVA to over 500kVA.
Energy management of the future
Enee, a UK-based energy management systems provider, was showing its products that combine simple wireless smart sensors with an intuitive app and online reporting. It enables customers to control their energy supply from an array of sources.
Customers can install plug-and-play monitors in all of their energy systems components—solar panels, inverters, batteries, generators, and grid supply. These monitors subsequently transmit information to enee.io servers via any available mobile signal. Users can monitor their energy usage, via enee's app or the online platform.
Enee estimates that there are about 20 million diesel generator users in Nigeria. The company is currently targeting the bottom end of C&I markets, small and medium enterprises and high-net-worth individuals in Nigeria, about 6 million potential customers, which the company sees as a gateway to enter the larger market.
Enee's long-term vision for its solution is an integrated energy management system that helps customers utilize their energy systems/sources much more efficiently. For instance, by calculating energy costs from different sources, enee's solution can advise the customer on how to optimize energy use at any given time to reduce costs.
Future integration of weather prediction will enable customers to efficiently plan their battery recharge and discharge. Enee is currently backed by Green Angel Ventures, a UK syndicate of green investors and Innovate UK.
Energy & Utilities provided further reporting on grid and off-grid solutions under discussion last week at Nigeria Energy in Lagos.
A new report on West Africa is now out from Informa Energy & Utilities. It combines a useful overview of each country combined with close looks at four key sectors across the region.
Energy & Utilities - Middle East and Africa Market, Outlook Report 2023.
This must-have report for industry players offers a thorough understanding of the latest developments, challenges, and opportunities in the region, supported by data, analysis, and expert insights.