Nigeria Energy Day 2: Ghana energy in focus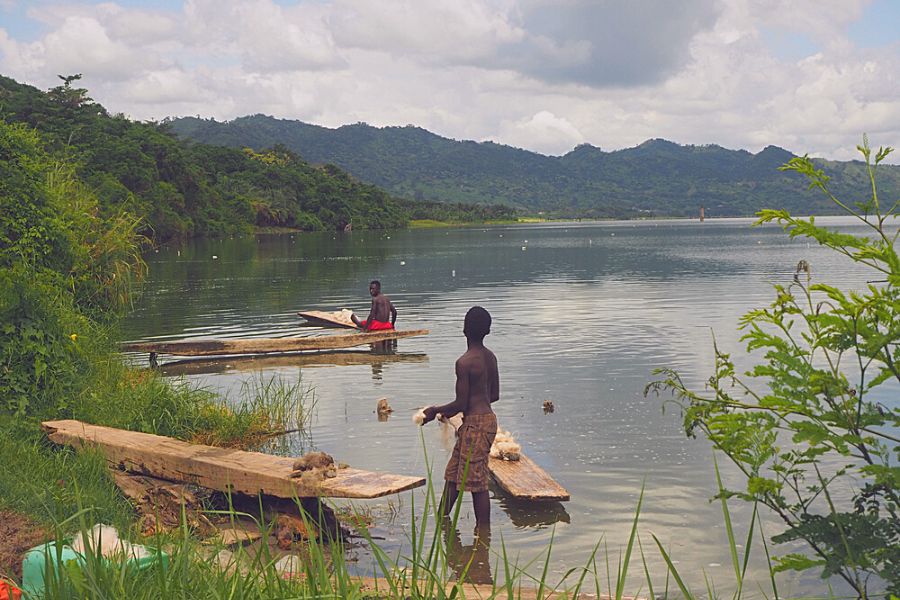 Energy minister describes dwindling hydro and other energy constraints, calls for more renewables, government wants renewable contribution at 10 percent by 2030, backs $85mn Scaling-Up Renewable Energy Program (SREP); combatting energy 'trilemma'
Day 2 of Nigeria Energy took a West African outlook, with participants discussing inter-regional electricity connection efforts as well as spotlighting Ghana's electrification efforts.
Hon. Andrew Mercer, the Deputy Minister of Energy for Ghana highlighted the country's efforts to combat the trilemma of energy security, energy equity and environmental sustainability.
Hon. Mercer noted that Ghana's approach has shifted from "viewing energy security, equity and environmental sustainability as three divergent paths at a crossroads, but rather as three destinations that need to be arrived at simultaneously."
Enhancing energy security
Ghana has traditionally relied on hydro and thermal sources of power generation. However, the dwindling hydro resources, geopolitical tensions and fuel availability impact its energy security. As a result, there is a need for a much more diverse energy mix.
Ghana is aiming to strengthen its energy security by reducing its dependence on hydro and thermal sources.
The government plans to scale up renewable energy contribution to the energy mix to 10 percent from the current 2 percent by 2030.
Ghana goes for decentralized solutions
Renewable sources play a key role in the electrification of rural and unserved areas. Ghana has set a target of meeting universal energy access by 2024—the current electrification rate is 88 percent.
To achieve this the government has committed to electrifying 200 island and 2,000 lake-side communities, a move that will provide power to 1.5 million people. Ghana plans to utilize decentralized renewable energy resources to power hard-to-reach island communities. Currently, five operational mini-grids electrify 10,000 people with three more under construction and expected to serve 6,000 when completed.
Last December the government launched the Scaling-Up Renewable Energy Program (SREP). The $85m program is funded by concessional funding from the Climate Investment Fund, ($28.49 million), the African Development Fund ($27.39 million), Switzerland's State Secretariat for Economic Affairs ($13.30 million) and the government of Ghana ($16 million).
Ensuring environmental sustainability
"Ghana's evolving power mix—characterized by a shift to renewables—has had a positive impact on energy security, energy equity and environmental sustainability.
"However, continued efforts including policy support and infrastructure development are crucial to achieving a more balanced and sustainable energy sector that addresses the energy trilemma, " Hon. Mercer stated.
He emphasized that Ghana believes the integration of renewable energy and reduction of fossil fuel use will mitigate the impacts of climate change and also mitigate the impacts associated with large-scale hydro projects.
Ghana is carefully managing its hydro resources to balance energy production with environmental concerns. However, Ghana still needs much more investment to realize the full potential of the energy transition. Intermittent solar and wind generation will require storage solutions and additional infrastructure development.
Energy & Utilities reported earlier this year on AfDB investment in renewable energy systems in Volta Lake region in Ghana.
Ghana and West Africa are in focus at Nigeria Energy in Lagos this week. More than 200 exhibitors are showing the products and promising technologies at play in this dynamic region. Hundreds of delegates will attend the Nigeria Energy Leadership Summit and a Technical Seminar.
A new report on West Africa is now out from Informa Energy & Utilities. It combines a useful overview of each country combined with close looks at four key sectors across the region.
Energy & Utilities - Middle East and Africa Market, Outlook Report 2023.
This must-have report for industry players offers a thorough understanding of the latest developments, challenges, and opportunities in the region, supported by data, analysis, and expert insights.