Miratech Group, LLC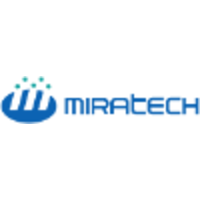 Company Description
MIRATECH (established 1992) is an industry leader that provides cost-effective, reliable, and mission critical emission and acoustical solutions for stationary natural gas and diesel reciprocating engines. Its reputation is associated with a customer centric consulting approach, advanced engineering expertise, extensive industry knowledge, project management, responsiveness, and quality products. These attributes have enabled MIRATECH to be highly adaptable, and thus, able to accommodate both small (HP < 300) and large stationary engine applications (up to 14,000 horsepower).

MIRATECH has a comprehensive customer offering that includes catalysts, housings, silencers, monitoring systems and related services that address and reduce engine exhaust pollutants such as NOx, CO, VOC, diesel particulate, HAPs, and noise. Along with its high quality products, MIRATECH's engineering team provides each customer technical customized solutions to their emission control requirements and i...
Address
420 S. 145th E. Avenue, Suite A
74108
Tulsa, Oklahoma
United States
List your business
Create a business listing on the Energy & Utilities markeplace
Sign up for the FREE Energy newsletter
The latest news and analysis sent to your inbox.