Masdar buys stake in eight US renewable energy assets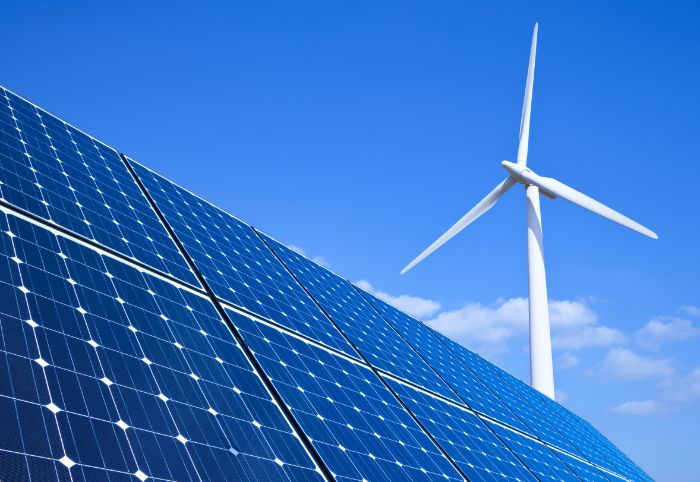 UAE-based Masdar has acquired 50 per cent stakes in a 1.6GW clean energy portfolio in the US, which includes three wind energy projects and five PV solar schemes. Masdar has acquired the stake from the North American arm of France's EDF Renewables
UAE-based Masdar has acquired a 50 per cent stake in a 1.6GW renewable energy portfolio in the US, which includes eight clean energy projects.
Masdar has acquired the stake in eight of EDF Renewables North America's clean energy assets in the country, which includes three wind farms in Nebraska, Texas and California, with a total capacity of 815MW, and five photovoltaic (PV) solar assets with a total capacity of 689MW. The PV solar aseets also have a 75MW capacity of lithium-ion battery energy storage.
All three of the wind projects are under construction and due to begin commercial operations before the end of 2020. The wind projects are:
273MW Las Majadas wind project, Willacy County, Texas
243MW Coyote wind farm, Scurry County, Texas
300MW Milligan 1 wind farm, Saline County, Nebraska
The PV solar projects which Masdar has acquired a stake in are:
Desert Harvest 1 PV plant, 213MW, 35MW storage, Riverside County, California
Desert Harvest 2 PV plant, 213MW, 35MW storage, Riverside County, California
Maverick 1 PV plant, 173MW, Riverside County, California
Maverick 4 PV plant, Riverside County, Riverside County, California
Big Beau PV plant, 166MW, 40MW storage, Kern County, California
The 166MW Big Beau solar plant is due to be commissioned in 2021, with the other PV solar projects to be commercially operational in the fourth quarter of 2020.
This is Masdar's second investment in US renewables assets. In 2019, the UAE energy firm acquired 50 per cent stakes in two wind farms in Texas and New Mexico.
Energy & Utilities - Middle East and Africa Market, Outlook Report 2023.
This must-have report for industry players offers a thorough understanding of the latest developments, challenges, and opportunities in the region, supported by data, analysis, and expert insights.