Kenya will continue renewables leadership – an interview with Joseph Oketch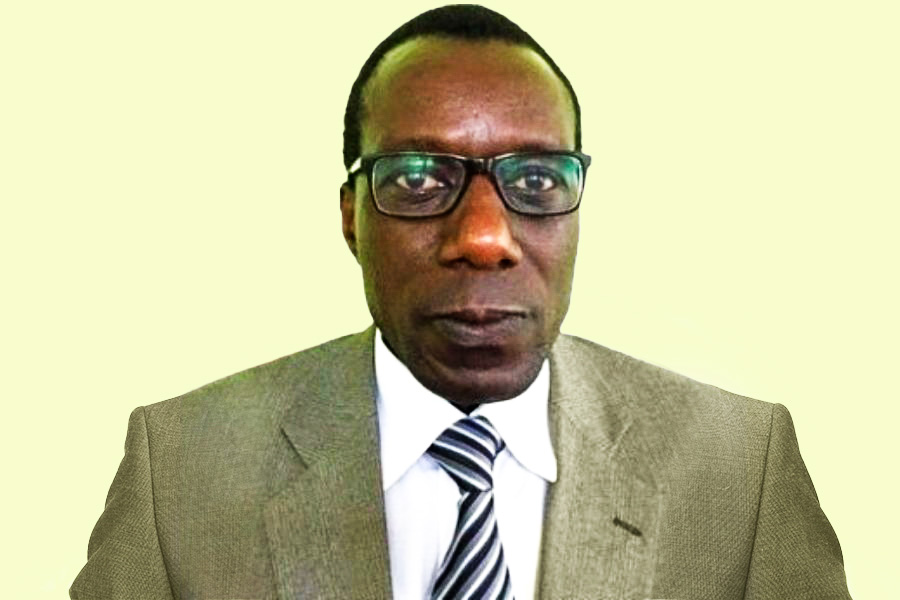 A top regulator says Kenya can remain at 90% renewable power share while serving an expanding economy and population; building 400kV power lines while shifting to auctions and regional markets
Joseph Odongo Oketch, PhD, is Director, Electricity & Renewable Energy, at Kenya's Energy & Petroleum Regulatory Authority (EPRA). Energy & Utilities asked him to explain the country's success, delve deep into its challenges, and discuss what Kenya wants at COP28.
Energy & Utilities Kenya's power is almost 80% renewables in some form, geothermal is a huge part of it, wind and solar are large, while thermal is about 21% of installed capacity. How are these blended?
Joseph Oketch From the installed capacity perspective, the renewable energy component is around 80%, while from the actual energy dispatch from the power plants we are more than 90% renewable.
What I mean is that, all the thermal power plants, which are still there – their capacity is 646 MW – we only use them for peaking up, during peak loads, and for system stability.
Our aim is to make sure we are constantly over 90% renewable in our energy dispatch on a daily basis.
E&U So Kenya is one of the world's most sustainable countries in its power system?
JO Yes. The geothermal is helping us greatly for baseload, because the solar and wind are intermittent.
Our biggest blessing, which has put us where we are, is the geothermal potential. Our estimated potential is almost at 10,000 MW, and we are below 1,000 MW developed.
We want to continue exploiting our geothermal potential, our solar, and wind, to meet our energy needs.
E&U So as the country moves toward environmental goals, will Kenya continue to add wind and solar power?
JO According to our 'Least Cost Power Development Plan' for the years 2022 – 2041, our main objective is to continue exploiting our renewable sources, geothermal, wind and solar, to meet the country's energy needs.
In Kenya's Least Cost Power Development Plan (LCPDP) model, we make projections of what we expect the load to grow to over a certain time, and we look at what power plants we can bring on-line to match the demand at the lowest costs possible. That is, we estimate that demand is growing to a certain amount, we look at what will be the cheapest power plants available from the proposals from project developers to meet the projected demand.
That's why we call it 'least cost' power development plan. In this 'least cost' plan, you see that renewables will continue to play a very key role, most of the power plants we plan to add to the energy mix in the period 2022-2041 are renewable energy (green).
E&U Will there be more development of thermal power plants in Kenya?
JO Kenya has a plan to convert most of its HFO fuelled power plants to natural gas, which is less polluting.
Our greatest challenge is to ensure our system stability, to commute the intermittency of wind and solar power. And, due to climatic conditions that have been changing, rainfall is less predictable, and water levels for hydropower are very low. So we need power plants to help us stabilize the system.
Geothermal can only run as base load, it cannot ramp up and down very fast. So we need natural gas-fired power plants. We've retired two diesel-powered plants, we plan to convert others to natural gas, while we can expect renewables to be above 90% in future.
E&U What about energy storage, is there a growing need in Kenya?
JO As we bring more intermittent renewables into the system, they add to power system instability, so we need to do something about it. We've studied various systems such as battery, pumped storage and hydro, it comes down to cost.
We have to make sure the power we supply to the economy makes the goods produced locally become competitive.
So making solar and wind power less intermittent causes their cost to elevate a bit. That's a challenge.
So what you see currently, is what I call 'complementarity,' we complement our renewable energy sources. For example, three solar power plants of 120 MW (Cedate, Selenkei and Alten) feed into the same line as our 106 MW Turkwel hydro power plant. So during the day we reduce the hydro consumption of that particular power plant, so that is available for evening peaking and at night. This has helped us build up the dam level even during periods of poor hydrology.
That's been working for us. We've done a study at one of our biggest dams, Masinga Dam, looking at putting floating solar there. So daytime we can consume the solar power saving the water power for evening.
E&U Electricity access in Kenya overall is 77.6%. Will this be expanded with solar home systems? Or mini-grids?
JO We have a three-pronged approach. The first is grid extension. The Rural Electrification and Renewable Energy Corporation (REREC) receives funding from the exchequer and our development partners to extend the grid to areas it has not reached. We also add transformers along existing distribution lines to connect customers .
The next part is the development of mini-grids. In the northern and north-eastern part of the country, we identified 14 counties, where the grid had not reached, and we saw the only way to access to clean electrification was with solar mini-grids.
So we have a project called Kenya Off-Grid Solar Access Project (KOSAP), to build mini-grids in these areas.
And the last strategy is about stand-alone solar systems. This is for government institutions, schools, water points etc where there's no electricity. we install stand-alone solar systems. Also the solar home systems. Because some of these communities are nomadic moving with their anaimals in search of pasture.
That's our three-pronged approach.
E&U The rural electrification is spearheaded by REREC?
JO Yes, and we have also opened the mini-grid development to private sector participation. Because for us to achieve our national target, to achieve universal electricity access by 2028, we cannot rely only on our government and development partner funding.
So we've developed mini-grid regulations that now allow the private sector to come in. If we subject the mini-grids to cost-reflective tariffs so that the investor recoups his investment, then we find the tariff charged to the end users is higher than the uniform tariff for consumers connected to the national grid.
E&U Is this already open to PPPs?
JO Yes. For solar mini-grids with battery storage, not for diesel hybrid. We've done it, the only challenge we have is the tariff they charge. Because the tariffs now, without subsidy, are higher now than for grid-connected.
E&U How will the higher tariffs be resolved?
JO Possibly with the funding promised at COP27. Can it be used for subsidy? Because we're using purely solar and finding the investment costs are a bit higher, making the tariffs higher. And the government is telling us, they don't have money. So we need some support as a regulator to implement subsidy.
E&U At COP27, there was agreement on a climate fund for developing countries. What are Kenya's main concerns in the COP process? What would you like to see at COP28?
JO Regarding Kenya, you can see the efforts we've made to reduce our carbon footprint. For example, we've stopped licensing, even for own use, any power plant which is not renewable.
This drives the power cost a bit high. My main concern, how can the commitments of COP27 help us to implement some of the projects we are doing? How can we use the green financing to ensure the tariffs we now have in the country do not go beyond the affordability of most of the industries, and most of the end-user consumers.
E&U What is the size of the mini-grid sector in Kenya?
JO There are now 54 private sector companies working on mini-grids in Kenya, domestic and foreign. Many are from outside the country but we're building internal capacity.
E&U In terms of developing your own energy systems, the know-how that's required, the capital, what does Kenya need to do now?
JO We've been developing capacity for the past 30 years along the supply chain, generation, transmission, distribution, and supply. The only problem we still face is lack of financing. We face the question of how to access the climate change finance.
E&U Can you talk more about what is driving the tariffs?
JO There was a presidential task force last year that recommended a tariff reduction. But that was not feasible, because in Kenya we use what's called revenue requirement methodology to arrive at cost reflective tariffs.
We determine how much is required to buy all the power from the generators to meet the energy demand in the country, what's the cost of transmission to consumers where they are, and what's the cost of supply. We use this to come up with a total revenue requirement for the sector. And we divide that revenue requirement among the consumer categories.
And because we're bringing in so many new power plants as well as many new transmission projects, unlike in developed countries where most power plants' costs have been recouped over time. That means for most of our investments we are still paying for the capital cost, so when you have the capex plus the opex, the revenue requirements are very high, and that's what drives our tariffs.
Because our tariff is cost reflective, for mini-grids and for grid-connected.So if we continue bringing in more geothermal, the only problem we have is the capital investment for it, because the exploration, the drilling, is very expensive. So if we pass all that to the end user, so that it remains cost reflective, it can make the end user tariffs skyrocket.
E&U So you're going to need support, an infusion of capital, to reduce capital costs for new energy development?
JO That's what I'm pushing for at COP28. Instead of asking for allowances to increase fossil fuel generation, can we be assisted as a nation to continue the path we're on. If our capex for new power plants with renewables can be reduced, that is passed to end users.
E&U What is your greatest concern about Kenya's power system now? Is it climate change affecting rainfall patterns and water supply for hydro power?
JO Yes, because our source of renewable power from hydro has diminished over time. We've been using hydro power plants for what's called regulation, ramping up and down.
The load changes all the time. We're negotiating with Tanzania our neighbour to the south, to get a natural gas pipeline for a power plant. It's not because we want gas-fired power plants. It's because we need power plants with the capability of ramping up and down. This we cannot get from geothermal. And wind and solar are intermittent.
E&U Can hydropower increase in Kenya now?
JO Actually we've been trying to bring in one more dam. At COP27, our president signed an agreement with the UK government, part of which was for a 1,000 MW dam on Tana River.
My main worry is that with the current state of the hydrology and the drought, that dam will come, but the consistent poor hydrology we have experienced over time will be affecting the output from that dam as well.
E&U How many large dams are operating in Kenya now?
JO The largest is terms of power generation is Masinga Dam on the Tana River. There are more power plants in cascade on the Tana, including Gitaru, Kamburu, Kindaruma, and Kiambere power stations.
There are also smaller hydropower plants to supply power to remote areas.
E&U As Kenya's population surpasses 50 million, will the country be able to maintain 90% renewable power?
JO That is our aim, but because of the political winds, and the needs of industry, the cost of energy becomes an impediment towards that. What is the end user feeling about the power we are giving him and at what cost?
So I think there are key issues we need to address as planners. We must address the issue of affordability.
The argument has come from some politicians, that because we have discovered some coal in Kenya, they have been saying, why we can't we develop a coal power plant. Some feel this is the path we must follow, they think coal can pull down the generation cost.
That's why I feel, for us to move away from this, we need to have some kind of buffer, to make sure that bringing in renewable power plants becomes more competitive than coal power plants.
E&U Will you continue to have bidding for new solar and wind projects?
JO We started with the feed-in tariff. That's why most power plants connected to the grid were built to 40 MW, that was the cap for the feed-in tariff. So most of the developers built the largest, because of the economy of scale.
Now we are moving to the energy auction. Because the feed-in tariffs came with promotional rates, the tariff was set. We're finding that the cost of solar generation has been coming down, and we want a strategy to push down generation costs. So we want the lowest tariff, that is the 'least cost' part of our plan.
So we want the lowest bid meeting our technical requirements. That will help us pull down the generation cost, which is a big component in our revenue requirements.
E&U When will you have the first auction?
JO We are in transition. The policy is being developed by the government.
E&U Will the auctions produce larger utility-scale projects, perhaps upwards of 100 MW?
JO We undertook an energy auction study, we looked at renewable power requirements in various parts of the country. So with the auction, we determine the megawatts, and the developers will compete on technology and on price.
The size of the power plants depends on the projected demand growth in those regions. That will determine what's required.
There will be continued development of mini-grids, and of some embedded generation as well to help us stabilize the distribution network. Some of these are small hydros.
E&U For investors and developers coming into Kenya in the next year or two, what environment can they expect to see in the country?
JO We've been using what's called a single-buyer model in which all power generators must sell to Kenya Power and Lighting Company (KPLC).
Because our system is growing, we are now thinking that we want to transition into a power market.
Toward the end of last year, we made a power market study, which informed us that we want to go to a power market and open access. So power generators can sell directly to customers, for example to a large factory.
We are also part of the Eastern Africa Power Pool (EAPP). We need power markets within the countries in this pool. So the study informed us on two matters: how to operate a power market within Kenya, and how to move to the next level in the EAPP.
What we are pushing for is open access. We were in talks last week to commission a power line connecting us to our neighbour to the north Ethiopia. It's a 500kV HVDC line, highest voltage in the region.
We designed it purposely for 2,000 MW, which Kenya may not need now. But it can be distributed to countries within the region.
Kenya has also improved its grid system, making it stronger for regional power trade. All of our new transmission line developments are at 400kV.
We have developed a 'willing tariff' methodology for a regional power trade. That means, if Tanzania wants to buy power from Ethiopia using this line, there is a protocol for this. Or, if we want to sell excess power from a geothermal plant to Rwanda, via Uganda, then we develop in the EAPP a willing tariff method using the same protocol, so Uganda can say what the cost will be to move power through its network to Rwanda.
E&U So this will begin to create a system in which countries can plan for power based on available supply in a regional network, so they can seek lowest cost power in a very flexible way?
JO Yes. Because currently we have only bilateral agreements, with Ethiopia, with Uganda. Now we are going to a power market by which countries can buy power when needed at a certain rate. That makes a truly liberal power market, demand driven.
E&U When will this regional power market be operational?
JO It's been slow. We've made a study of the West African Power Pool to see how they operate. I think they received support from a development partner for a power market trading centre. We will need something like this to move forward. Some international aid can help us to realize this sooner.
E&U So Kenya, with such a high level of renewables, growing while trying to maintain that high level, can be a model for other countries?
JO Sure. We are proud of it. But because Kenya is at 90% renewables, maybe other countries are at 30% renewables, I don't want to say that we become equal. Because we're in a global village. When we look at countries, we need to ask, how is the power they are generating affordable for those countries?
E&U Thanks very much Joseph for your thoughts.
JO My pleasure.
Energy & Utilities - Middle East and Africa Market, Outlook Report 2023.
This must-have report for industry players offers a thorough understanding of the latest developments, challenges, and opportunities in the region, supported by data, analysis, and expert insights.