Interplast Co Ltd UAE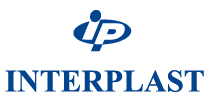 Company Description
INTERPLAST a UAE-based company serves as a 'One Stop Solution' to the low voltage electrical segment of the construction industry. A member of Prestigious HARWAL Group Companies with production facilities and reliable network of distributors spread across GCC and the rest of the world. INTERPLAST Owns the brand names DECOUDCT, EDISON and INTERGA. lnterplast was established in 1981 to manufacture PVC compounds and over the years has developed an extensive range of compounds for different applications such as pipe fittings, cable insulation, sheathing, containers, rigid and flexible profiles as well as clear tubing. In 1983, Interplast diversified into converting compounds into finished products with the introduction of DECODUCT Electrical Cable Management Systems. Starting with uPVC Conduits, Trunking and Fittings, Interplast has since added many new products to its electrical range.Major additions were Underground Cable Protection Systems and a range of wiring devices marketed under ...
Categories
Address
P.O. Box 4679
P O Box 4679
Sharjah, UAE
United Arab Emirates
List your business
Create a business listing on the Energy & Utilities markeplace
Sign up for the FREE Energy newsletter
The latest news and analysis sent to your inbox.