GUVEN ELEKTRIK ELEKTRONIK LTD. STI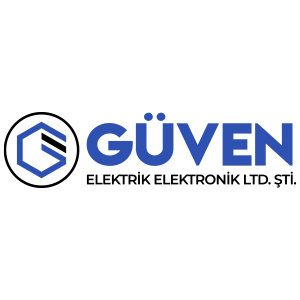 Company Description
SUCCESS IS BASED ON MUTUAL TRUST

Our company established in Karaköy in 2004 belongs to the principle which increases the varietiesof the products and aggrandizes the GWEST brand to top levels in the sector. Güven ElektrikElektronik moved to İkitelli Organize Sanayi Bölgesi in 2014 to provide the best satisfactionfor the customer. Güven Elektrik had first experience about the production in 2016 moved tonew place which has 3000 m2 closed area.

Our company has documented CE and ISO certificates with international quality standards
Güven Elektrik Elektronik's first aim is to reach the high quality and increases the varietiesof the products which we produce and to provide unconditional best customer satisfaction.Güven Elektrik Elektronik continues the services with high quality to the customers who worktogether and gave the unconditional customer satisfaction until today.
Categories
Address
I.O.S.B. MUTSAN SAN. SIT. 12. BLOK 5254 BASAKSEHIR IKITELLI
34480
ISTANBUL, Turkey
Türkiye
List your business
Create a business listing on the Energy & Utilities markeplace
Sign up for the FREE Energy newsletter
The latest news and analysis sent to your inbox.