Ghaddar John Deere Generator running 24/7 in construction site in Dubai.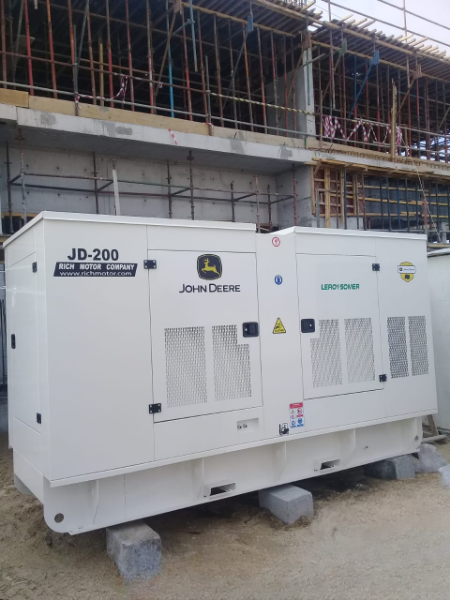 Since delivered early 2021, Ghaddar John Deere 200 KVA Generator has been running continuously 24/7 cumulating more than 9000 hours of non-stop fault free operation providing uninterrupted power for the construction site's equipment. Ghaddar John Deere Generators are the reliable power solution for the most demanding applications.The featured generator is equipped with John Deere 6068HFG20 engine and Leroy Somer TAL044M alternator. You can see the wide collection of Ghaddar John Deere Generators ranging from 30 KVA to 300 KVA:
https://www.ghaddar.com/products/ghaddar-generators-powered-by-john-deere/
Energy & Utilities - Middle East and Africa Market, Outlook Report 2023.
This must-have report for industry players offers a thorough understanding of the latest developments, challenges, and opportunities in the region, supported by data, analysis, and expert insights.