GEUF: UAE to reduce emissions by 23.5 per cent by 2030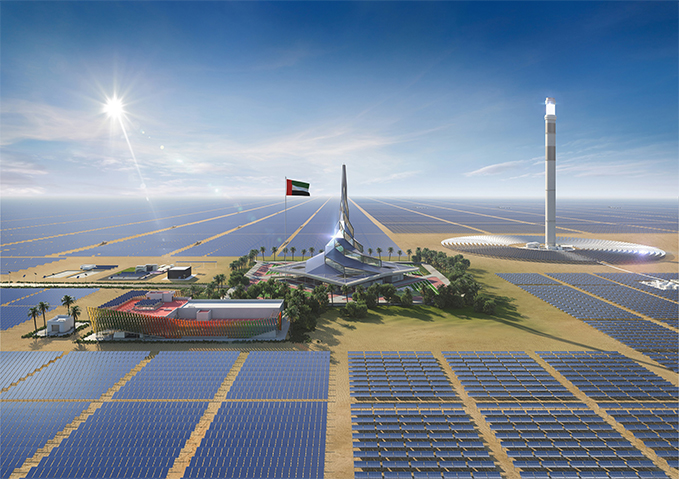 UAE's 2030 carbon target was revealed by H.E. Aisha Al Abdooli, Acting Assistant Undersecretary for Green Development & Climate Change, Ministry of Climate Change & Environment, UAE, during a keynote address at the Global Energy Utilities Forum (GEUF)
In her keynote address at the Global Energy Utilities Forum (GEUF), H.E. Aisha Al Abdooli, Acting Assistant Undersecretary for Green Development and Climate Change at the UAE's Ministry of Climate Change and Environment, said the UAE has always been proud of how the country has transformed from an arid desert into a land of opportunities.
"As we continue the momentum and further accelerate progress to remain globally committed, we fully acknowledge the need to ensure development continues to be inclusive and sustainable," she said. "And we still have a long way to go in this regard."

She spoke of this vision as resonating even stronger with the outbreak of the COVID-19 pandemic, as the UAE strives to build back better and come out stronger from the crisis.
Al Abdooli said the environment has always been at the core and heart of the UAE's development plans and strategies. "Our forefathers and our ancestors lived in this land and coexisted with its environment, on land and at sea, and they realised the need to preserve it," she added. "To realise this vision, the government has continuously been working to diversify the economy while safeguarding ecosystem services to ensure a better life for future generations."

She mentioned the launch of the UAE's Environmental Policy as one of the most important tools in that regard. The Ministry is also guided by various national plans and strategies, like the country's Circular Economy Policy and its Climate Change Plan 2050, all of which support efforts to mitigate and adapt to climate change and protect its ecological systems. "The UAE's Net Zero initiative builds on the country's continued commitment to climate action," Al Abdooli concluded.
"We have committed to reduce our emissions by 23.5 percent by 2030. Visualising the opportunities is at the core of what we are aiming to do in the UAE."