GEUF: Digitalisation key enabler transformation of energy systems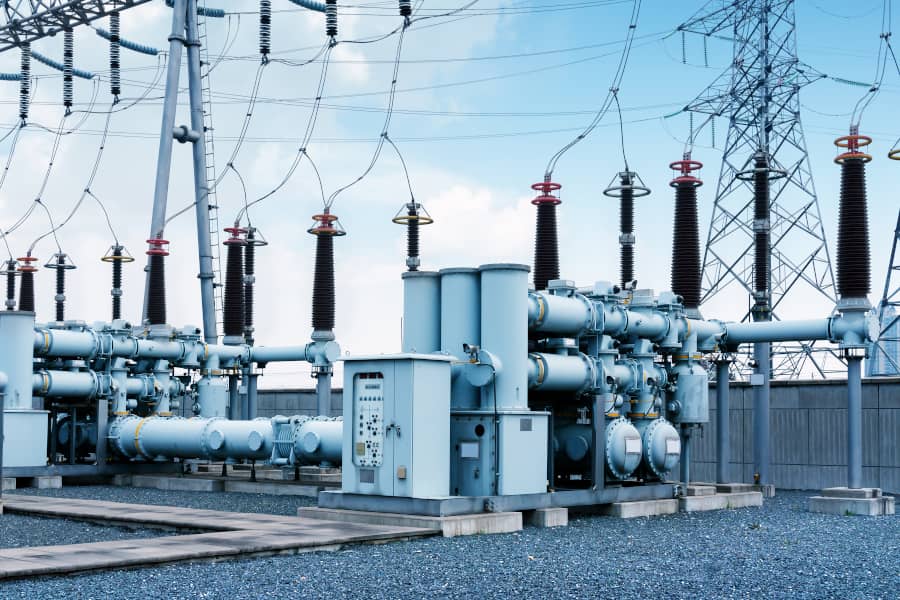 Speaking at the Global Energy Utilities Forum, part of Middle East Electricity (MEE), experts addressed the changing requirements and expectations of networks and grid customers, the technologies facilitating the energy transition and the development of new consumer interfaces and solutions
With the growth of renewables and a drive to improve efficiency of electricity networks, digital technologies are transforming the distribution of power and providing grid customers with flexible and sustainable solutions.
Speaking at the Global Energy Utilities Forum, part of Middle East Electricity (MEE), experts addressed the changing requirements and expectations of networks and grid customers, the technologies facilitating the energy transition and the development of new consumer interfaces and solutions.
Khaled El-Distawy, Vice President of Distribution at the Egyptian Electricity Holding Company (EEHC), spoke of challenges within business transformation, as the organisation faces many challenges, given its nine different business models in the country. "It's a challenge for any utilities in business transformation," he said. "If we need to solve any problem or build any system, we need one system. But integrating different business models and entities is very difficult."
He mentioned a need to search for appropriate technology that can be suitable to one's environment to overcome this problem. The other issue he highlighted is shifting the mindset of employees who can resist change. In that regard, he called on a need to put a roadmap and to start with pioneers who are engaged with the work.
Another challenge El-Distawy mentioned is the infrastructure because, although the company has an application with a solution and software, different types of communication infrastructure vary by country. In that realm, technology can play a role. "If we need to go forward with any project, we must first start with the people and how we can raise awareness within our employees and leadership, and build a good relationship with them," he said.
For Ezzeddine Jradi, Chief Transformation and Business Excellence Officer at EMICOOL, the difference between what is going on in the digital world versus how utilities are used to operating is creating a challenge. "In technology, you will have an ecosystem which ensures that a process flows end-to-end," he explained. "So if we take that and reflect it on how organisations emerge to adopt an ecosystem and transform not only business, but the people too, we find the challenges in how the processes flow. Right now, things are fragmented."
He added that there is no definitive shape of an ecosystem within the technological space, rather, there are many solutions which means the selection and the integration becomes a very tedious process that can incur a lot of cost. The new look of IT servicing utilities is also another challenge.
"When equipment became smart and integration became required, it became difficult to transform the knowledge and skills in the OT market into the IT market," Jradi said. "Many utilities face a challenge that they have limited time, and all that is putting a lot of pressure on utilities to move forward and to ferment a proper digital transformation."
Elie Nasr, Smart Grid Adviser/Program Manager at the Electricity & Water Authority (EWA) in Bahrain, echoed similar thoughts, stating that a big change is currently happening. "If we look at business and digital transformation, we need to consider it as a journey and a long one, it's not just a milestone," he explained.
"It's a continuous effort with many hurdles along the way, especially for utilities."
He spoke of several challenges, such as the need to have a vision and a high-level strategy to be able to know where we are going before being able to discuss details. Looking at the supply chain altogether and having a complete vision is therefore crucial.
Another important aspect he mentioned is having the adequate technological architecture from day one because everything starts with data, and there is a need to be able to master it and have integration between all these different components. Nasr also said that the digital culture is an issue, as, commonly, utilities are engineers that can be "rigid", while water and electricity are not commodities that can be played with.
"We need to be able to experiment and fail sometimes, so we need to find a middle balance to achieve that," he added. "Digital culture needs to be nurtured, we need to team up with technology companies and we also need knowledge sharing. All these are part of this digital transformation."
Simon Timmis, Smart Services Director at The Red Sea Development Company, spoke of the vast infrastructure he deals with, with a 100 percent renewable approach. "At the same time, at night, we have one of the world's largest battery packs powering the development," he said. "We have to design it right at the beginning and we've had to see it through. Together with our colleagues, we have to produce this enormous amount of energy and utilities."
He mentioned a public private partnership which helps to work together in harmony and balance the books, keeping off the grid. "For us, technology isn't something that would be nice, but it gives us better efficiency and enables us to keep the power on."
Finally, Reji Kumar Pillai, President at the India Smart Grid Forum and Chairman of the Global Smart Energy Federation, defined digitalisation as the process of using digital data for fundamentally changing the business process, requiring collecting data and using it through digitalisation. Some of the challenges he mentioned include changing customer needs.
"Network strengthening is huge work that all utilities around the world are also doing," he said. "Technology is also way beyond the expertise of utilities' in-house capacity, so they need to outsource it – you don't need to own assets today, you can own them in the cloud, but things are changing and it's particularly the case after COVID-19 with contactless and paperless fast forwarding the digitalisation process."