GCC's first hydropower project reaches new milestone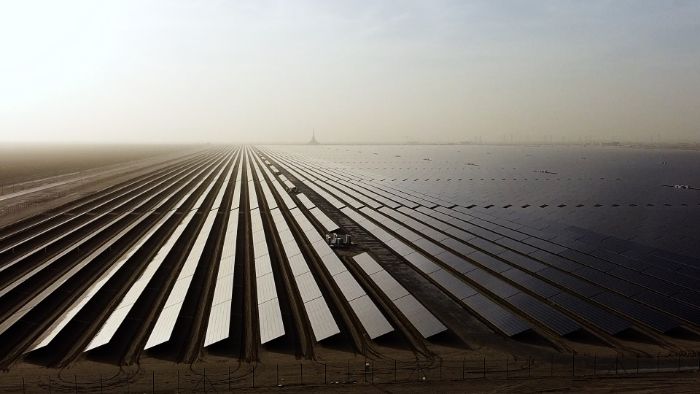 7 Sep 2021
The 250MW pumped storage hydropower project in Dubai has now reached 29 per cent completion, state utility Dubai Electricity & Water Authority (Dewa) has announced
The 250MW pumped storage hydropower project in Dubai has now reached 29 per cent completion, state utility Dubai Electricity & Water Authority (Dewa) has announced.
The 250MW-capacity hydropower plant, being developed in the Hatta region of Dubai, will have a storage capacity of 1,500MW-hours and a lifespan of up to 80 years. Investment in the plant will reach AED1.421bn ($390m).
The hydropower station will use water in the Hatta Dam and an upper dam that is being constructed in the mountain. The stored water in the upper dam will be converted into kinetic energy as it flows through the 1.2km subterranean tunnel, with the kinetic energy rotating the turbines and converting mechanical energy into electrical energy for Dewa's grid.
The stored energy can be fed into Dubai's grid within 90 seconds in response to demand. To store the energy again, power produced at the Mohammed bin Rashid (MBR) solar park will be used to pump the water through the tunnel back to the upper dam, making the whole project 100 per cent renewable.
Dewa awarded the $391m engineering, procurement and construction (EPC) contract for the project to a consortium of Austria's Strabag, Andritz Hydro and Oskar in August 2019. France's EDF is the engineering consultant for the project, which is on schedule to be commissioned by February 2024.
Want more Energy & Utilities insight?
Whitepaper: GCC energy transition, by Frost & Sullivan
Get insight and analysis on the investments required in transmission and distribution (T&D) infrastructure and technologies to ensure that GCC power sectors are equipped to deliver some of the world's most ambitious clean energy programmes.