Financial close reached for Jeddah 2 independent sewage treatment plant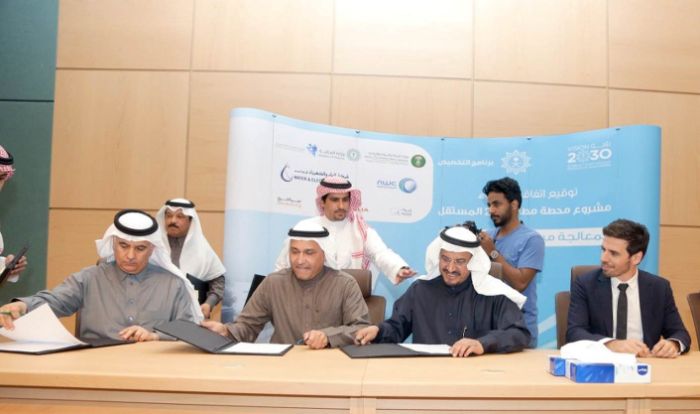 The Saudi Water Partnership Company (SWPC) signed contracts in February 2019 with a consortium comprising local firms Power & Water Utility Company for Jubail, Al-Amwal al-Khaleejiah and France's Veolia to develop the Jeddah Airport 2 ISTP
The consortium led by the local Marafiq and France's Veolia has achieved financial close for the $280m Jeddah Airport 2 independent sewage treatment plant (ISTP).
The developer consortium, which also contains the local Amal AlKhaleejiah, was awarded a contract to develop the Jeddah Airport 2 ISTP under a build, own, operate and transfer (BOOT) concession agreement. The Saudi Water Partnership Company (SWPC) signed contracts with the developer consortium in February 2019.
The consortium has formed a special purpose vehicle (SPV), Jeddah Althaniya Water Company, to develop and operate the plant for a period of 25 years under the public-private partnership (PPP) scheme.
The plant will be developed with the capacity to treat up to 300,000 cm/d of sewage a day (cm/d), which will be able to be expanded by a further 250,000 cm/d at a later date if required.
Energy & Utilities recently reported that India's VA Tech Wabag had been awarded a subcontract worth $48m for works on the Jeddah Airport 2 independent sewage treatment plant (ISTP) in Saudi Arabia.
The Indian firm received the order from the Saudi Services for Electro Mechanical Works (SSEM), the engineering, procurement and construction (EPC) contractor for the consortium developing the 500,000 cubic metres a day (cm/d) ISTP.
India/US-based Synergy was the financial adviser to the winning consortium.
The Jeddah Airport 2 project is one of three ISTP projects which SWPC awarded contracts for in 2019.
The first ever ISTP contract in the kingdom was awarded in January 2019 when SWPC signed agreements with a consortium of Metito Group, Orascom Construction and the local Mowah to develop the plant.
Energy & Utilities recently reported that the Dammam West ISTP had reached financial close. The ISTP will have an initial capacity of 200,000 cm/d with a design that will allow expansion up to 350,000 cm/d in the future.
In December last year, SWPC awarded a contract to a consortium of Spain's Cobra Instalaciones y Servicios and local company Tawzea to develop the Taif ISTP.

The winning team had submitted the lowest tariff of SRhalala 107.9 ($cents2.87) a cubic metre during a competitive bidding process in August. The Taif ISTP will have a treatment capacity of 100,000 cubic metres a day (cm/d), and will be developed operated under a 25-year sewage treatment agreement.
Energy & Utilities - Middle East and Africa Market, Outlook Report 2023.
This must-have report for industry players offers a thorough understanding of the latest developments, challenges, and opportunities in the region, supported by data, analysis, and expert insights.