Final bids in for Saudi 600MW solar independent power project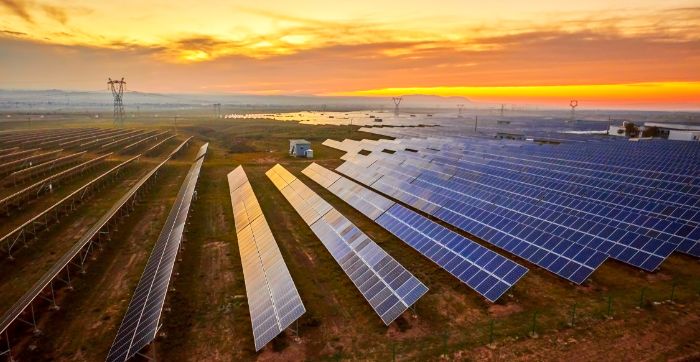 19 Apr 2020
Saudi Arabia's Renewable Energy Project Development Office (Repdo) has received the best and final offers (BAFO) from the two shortlisted bidders for the 600MW Fasiliyah photovoltaic (PV) solar project, the largest planned project under the second round of the kingdom's ambitious National Renewable Energy Programme (NREP)
Saudi Arabia's Renewable Energy Project Development Office (Repdo) has received the best and final offers (BAFO) from the two shortlisted bidders for the 600MW Fasiliyah photovoltaic (PV) solar project, the largest planned project under the second round of the kingdom's ambitious National Renewable Energy Programme (NREP).
The two consortiums which submitted BAFO for the Fasiliyah PV independent power producer (IPP) project by 19 April were:
Acwa Power (local), GIC (Kuwait), Al-Babtain
Masdar (UAE), EDF (France), Nesma Holding (local)
Energy & Utilities reported earlier in April that Repdo had opened the commercial prices and selected preferred bidders for five of the six PV solar projects under the second round of the NREP..
However, for the 600MW Fasiliyah PV IPP, the levelised cost of electricity (LCOE) tariffs from the two lowest bidders were so close that the client decided to invite the two groups to submit a BAFO.
The two consortiums invited to submit a BAFO for the Fasiliyah scheme were each shortlisted as first ranked bidder for one of the remaining three Category B projects under the second round.
For the 300MW Jeddah PV independent power project (IPP), the Masdar/EDF/Nesma consortium was ranked first shortlisted bidder with a levelised cost of electricity (LCOE) tariff of SRhalalas6.09 per kilowatt hour (SRh/kWh), $cents1.62/kWh in US dollars.
The Acwa Power consortium was selected as first ranked bidder for the 200MW Qurrayat IPP with a submitted LCOE of SR6.688/kWh.
The successful bidders will sign a 25-year power purchase agreement (PPA) with the offtaker Saudi Procurement Company (SPPC).
Want more Energy & Utilities insight?
Free energy tutorials at your fingertips this May and June with Middle East Energy Online
Be confident in finding the inspiration you need to navigate the energy evolution. Be energised by 40 hours of free virtual seminars, tech demos, case studies and thought leadership, to help you find the answer to your project challenges, only through Middle East Energy 2021. Plus, discover over 150 renewable and clean energy, transmission & distribution, critical & backup power and energy consumption & management suppliers and solution specialists, from solar and green hydrogen to automation solutions, EV controls, plus switchgears and components.