Egyptian renewable finance in focus at 7th Al-Ahram Energy Conference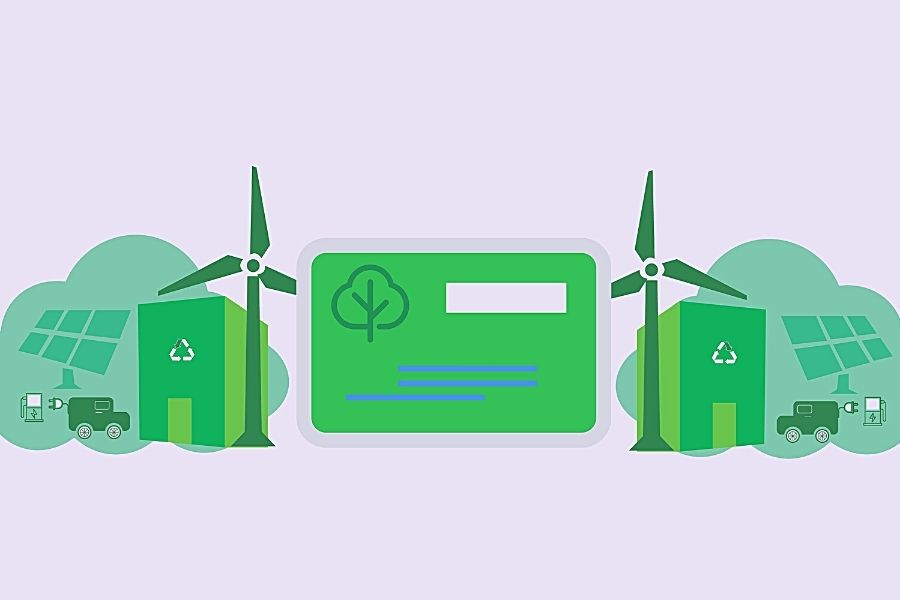 Experts see legislation, incentives of Egyptian government since '16 successful in attracting foreign investment into Egyptian renewable energy projects, with NREA foreign funding at $1.4 billion ; green bonds at Benban
The 7th annual Al-Ahram Energy Conference, in Cairo last week, put focus on challenges facing financing and attracting investment in the renewable energy sector in Egypt.
The conference, titled "Green Energy... Investing in the Future," was held under the patronage of Prime Minister Dr. Mostafa Madbouly, in the presence of the Minister of Petroleum, Tarek El-Molla, the Minister of Electricity, Mohamed Shaker, the head of the National Press Authority, Abdel-Sadiq El-Shorbagy, and a number of leading journalists from the Egyptian national newspaper, Al-Ahram.
The challenges financing renewable energy projects were discussed in a talk titled "Financing mechanisms in Egyptian energy sector projects and opportunities for deepening local industrialization," moderated by Mohamed Mahmoud El-Sisi, Egyptian Electricity Holding Company.
Participants stressed that the legislation and incentives put in place by the Egyptian government since 2016 have succeeded in attracting foreign investment into Egyptian renewable energy projects.
Green bonds at Benban
Hani Ismail, of the Egyptian Electricity Transmission Company, highlighted the company's experience in benefiting from green bonds.
He pointed out that Norwegian energy company Scatec, which owns six solar plants out of a total of 32 in the Benban Solar Park, requested the issuance of green bonds to refinance its project.
"The Egyptian Electricity Transmission Company hired a consulting office and found that there would be savings for the investor as a result of refinancing through green bonds.
"The government agreed to that, and the investor has already achieved $6 million," said Ismail.
"The investor's experience in obtaining financing for 6 solar plants through green bonds is about to be circulated to the rest of the investors of the Benban Park, which is the second largest solar energy project in one place in the world."
Ismail stressed that green bonds are one of the mechanisms that most attract investors to clean energy projects, noting that global financial institutions are moving towards supporting this trend in order to achieve climate goals and reduce carbon emissions.
He explained that renewable energy projects in Egypt have received financing with unprecedented rates of return during the recent period from international financing bodies.
Attracting foreign financing
Fatima Al-Hinnawi, Head of the Economic Affairs Sector at the New and Renewable Energy Authority (NREA), explained that since its establishment, the Authority has relied on foreign financing to establish clean energy projects through soft loans and grants.
"The foreign funding obtained by NREA amounted to about $1.4 billion to produce 1,200 GW, the most prominent of which was the Zaafarana wind station with a capacity of 545 MW, which includes 8 plants with support from the governments of Germany, Spain, Japan, and Denmark."
"Interest rates for financing renewable energy projects were very stimulating, and ranged between 25 and 130 basis points (BPS), a rate that ranged from .75 to 1.3%, and this is a small percentage that was only granted to the NREA."
"The grace period also reached 10 years and a period of repayment up to 40 years, allowing NREA to pay off loan interest in a smooth manner."
She also indicated that NREA completed the construction of the Gabal El-Zeit wind farms station with a capacity of 500 MW with support from the governments of Germany, Spain and Japan, and the funds amounted to about $550 million.
"In addition to two solar power plants with a capacity of 76 MW in Combo and Al-Zafarana, funded by the governments of France and Germany."
Al-Hinnawi confirmed that the legislation and incentives set by the state have had a positive impact on the funding that NREA has obtained since 2016.
Reducing carbon emissions
Eng. Mohamed Saqr, Vice Chairman of the Madkour Group )Companies for Electricity Distribution Systems Management(, explained that there is an urgent necessity to expand energy projects to fulfill climate pledges and reduce carbon emissions, and this has been reflected in the directions of financing institutions.
"We at Madkour Group pay great attention to technologies that support energy efficiency, and we are working to intensify our activities in the renewable energy sector."
"During the COP 27 climate summit, we signed two framework agreements with two green technology providers in the field of green hydrogen, and we are currently studying signing an agreement with the Chinese company Alcazar Energy Partners on producing 2 GW from wind energy projects."
Saqr stressed that Egypt has achieved leadership in the region through the establishment of the Benban Solar Energy Park and expressed his optimism about the country's success in achieving its strategy to raise the participation of renewable energy to 42% by 2035.
Energy & Utilities reported from the Cairo Sustainabile Energy Week last week.
The Egypt Energy Exhibition and Conference will take place in Cairo later this month during 29-31 October.
Energy & Utilities - Middle East and Africa Market, Outlook Report 2023.
This must-have report for industry players offers a thorough understanding of the latest developments, challenges, and opportunities in the region, supported by data, analysis, and expert insights.