Egypt Energy outlines plans for regional power connections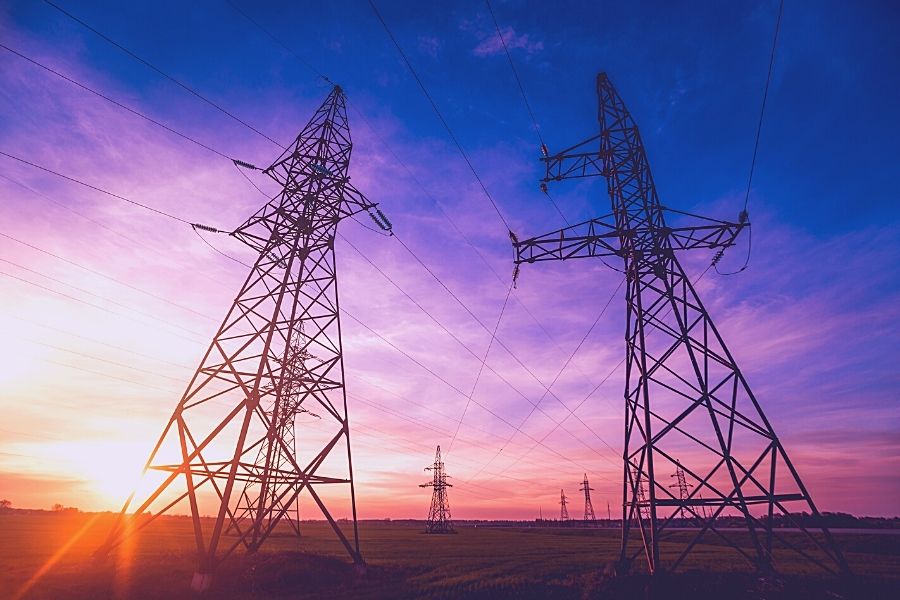 Industry and agency experts outline the country's emerging clean energy system, building on earlier work to enhance power transmission; seeing Egypt at the crossroads of three continents
Egypt's aspiration to become a major producer and supplier of energy to the Middle East and Africa were clear yesterday at the Egypt Energy Leadership Conference. Experts from agencies and industry outlined the projects and policies that are already making the country into a key energy hub.
Egypt's steps toward becoming a regional hub at the crossroads of the Middle East, Africa, and Europe dominated discussion during the first day of the Egypt Energy conference and exhibition in Cairo.
Africa at the centre – with help from private sector
A discussion of Egypt's electrical interconnection projects showed the importance of the country's longstanding work to upgrade its grid.
Eng. Mohamed Moussa Omran, a notable energy sector expert in Egypt who is now Executive Director of the non-profit educational institute EGYPT ERA, spoke of how the country has worked since reforms in 2014 to expand and upgrade its transmission system, as preparation for the country becoming the centre of international interconnections and a regional market.  
He also emphasized the importance of new legislation now in place to enable private sector development in the energy sector. The development of green hydrogen will play a key role in the country's effort to have 42% of its power from renewable sources by 2035.
"The whole of Egypt is full of solar energy, and Africa will be a great source of energy for the world," he said.
Eng. Hassan Amin, who is Country Development Director at ACWA Power, also emphasized the importance of recent reforms. His company is very active in Egypt, having developed three solar PV projects at the Benban complex, and a large CCGT IPP in Luxor Governorate. ACWA is now working on the 200 MW Kom Ombo PV plant near Aswan.
"Encouraging the private sector is a continuous process," he said. "Many incentives have been provided with the new investment law."
He said that ACWA intends to participate in further development of wind power and desalination projects in the country, and he expressed optimism about Egypt's emerging hydrogen initiatives.  
A new system emerging
Eng. Ghada Moahmoud Usama, Head of Studies and Designs sector, Egyptian Electricity Transmission Company (EETC), outlined the full range of power generation projects underway in the country.
She said that current projects are now building on the recent development of new thermal power stations and substations in key locations, which have greatly boosted the country's power production and transmission capacity.
She presented a new energy system emerging, a clean energy system still anchored by Egypt's great hydropower resources at the High Dam, with plans for pumped storage, new Delta projects to reclaim land with carbon-free power, and two new monorails under development in the capital.
Ms. Usama described an emerging network to integrate 20 GW of renewable energy into the power system. Again the importance of hydrogen was emphasized, with 16 MoUs now signed for green hydrogen fuels projects in the Suez Canal Economic Zone. The upgraded grid and green hydrogen development appeared as the basis of significant steps towards creating an Arab common market for electricity, with Egypt at the centre of regional power interconnections.  
Getting connected
Eng. Naglaa Fekry Khattab, General Manager, EETC, discussed in detail the ongoing cooperation and planning for power interconnection between Egypt and African countries. She presented a continental power system, one with potential for power trade between regional pools, with electricity sourced from the most competitive supplier.  
Ms. Khattab emphasized the Egyptian role in leadership of the East Africa Power Pool (EAPP), which is now striving to develop an electricity market compatible with the South African Power Pool (SAPP). She discussed the key linkages in turn.
For a Cairo-Cape interconnection, a preliminary study was completed in 2020. The connection would not only give EAPP member countries access to the SAPP market, but be integral in an Africa-Europe corridor through the interconnection of Egypt to Greece (via Cyprus).   
An Egypt-Sudan second interconnection, estimated to be 2200 km in length, with capacity of 2 GW from Cairo to Khartoum and Gedaref, is now planned. Meanwhile, a preliminary study of upgrading the existing Egypt-Libya connection (220 kv), in place since 1998, is underway. This would construct another HVAC line of 400-500 kv.
There is a framework agreement and ongoing study of upgrading the existing Egypt-Jordan interconnection (400 kv), in place since 1998 with a 13 km submarine cable. An Egypt-Jordan interconnection with the Gulf Cooperation Council Interconnection Authority (GCCIA), connecting three grids, is now in early-stage planning. A feasibility study has been performed, with work now starting on a business plan for what could be a 500 kv project.
The long anticipated $1.8 billion Egypt-Saudi Arabia interconnection, an HVDC line (approx. 500 kv) of some 1370 km in length, is now approved with bidding for contractors underway.
A planned interconnection with Europe was advanced with three MoUs that were signed last fall between the parties: Egypt-Cyprus; Egypt-Greece; Egypt-Cyprus-Greece. This was followed by high level meetings this year, with President El Sisi giving support to cooperation and planning. The project would consist of transmission of power from Egypt to Europe (via Greece) by submarine cable. An intergovernmental dialogue is now underway between Egypt and Greece, with the next step being a feasibility study. Consultants are currently being sought for that.
Energy & Utilities - Middle East and Africa Market, Outlook Report 2023.
This must-have report for industry players offers a thorough understanding of the latest developments, challenges, and opportunities in the region, supported by data, analysis, and expert insights.