Egypt Energy Day 2: the North African energy hub needs hydrogen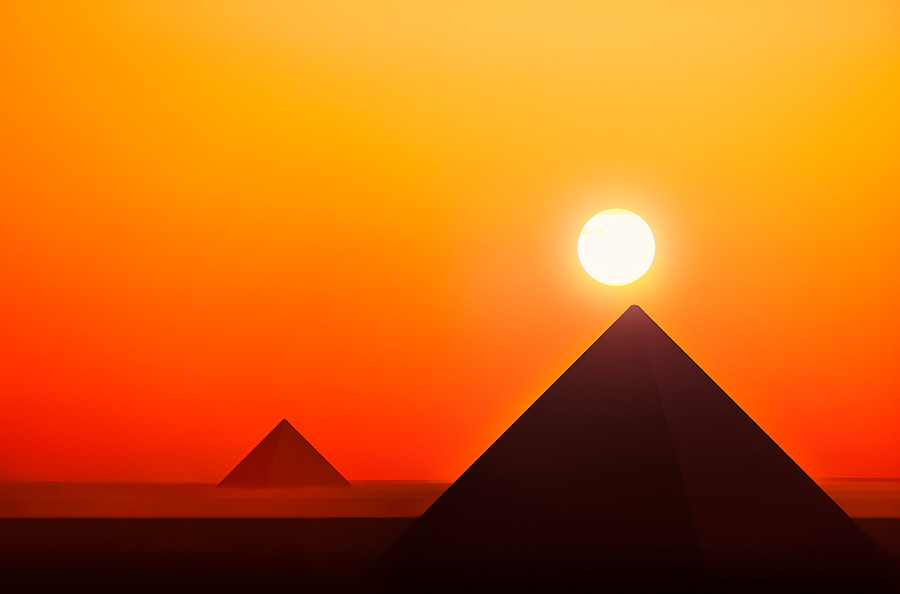 Hydrogen seen as key to Egypt's energy hub aspirations, with continued foreign financing and a focus on export; Scatec may advance first among 16 projects in Suez Canal Economic Zone
Green hydrogen took centre stage on the second day of the Egypt Energy Leadership Conference in Cairo. Project developers and financiers shared insights on its key role for making the country an 'energy hub,' with some significant recommendations emerging.  
The discussions, taking place during the 31st Edition of the Egypt Energy Exhibition and Congress, followed on the first day's outline of Egypt's significant work since 2015 to upgrade its power production and transmission system, to the point where the country now enjoys a power surplus with great potential for export. Policy leaders explained the significant regional interconnections that are now being planned and built to make Egypt a major energy hub, sending power to large parts of Africa and the Middle East while becoming a key supplier to Europe.
The basic challenge facing hydrogen was conveyed by Ashraf Zeitoun, who is Team Lead for the EBRD-supported Green Economy Financing Facility (GEFF).
"Hydrogen economically is not viable, natural gas of course is more economical," he said. "It is a political commitment."
However, his group is beginning to provide industries with technical support for it. He explained that Egyptian industries so far have expressed general interest, but the current group of hydrogen projects are geared toward export.  
Eng. Ahmed Rezk, Deputy Representative in Egypt of the UN Industrial Development Organization (UNIDO), emphasized hydrogen's importance in Egypt's larger ambition.
"Green hydrogen will turn Egypt into an energy hub," he said, while explaining how his organization will support development of value chains for green hydrogen. He anticipates forthcoming legislation in support of its production and trading.
"There are 16 MoUs, all signed" he said. "Now we need to shift from study stage to real projects, to active investment."
He said there will be an announcement at COP 27, opening next week in Sharm El Sheikh, of the 'integration' of the first plant producing green hydrogen, led by a consortium of companies.
Eng. Eman Rashad, who is Sector Head for Private Power Projects, Egyptian Electricity Transmission Company (EETC), shed more light on a possible announcement, saying that the signing of a hydrogen project led by the Norwegian firm Scatec will occur at COP 27. She provided an overview of wind and solar projects in Egypt, noting there is some 3 GW of solar power in planning and development now.  
Of course the key for carbon-free hydrogen, emphasized here as elsewhere, is the secure offtake agreement. Further discussions offered insights from developers now working on solar, wind, and nascent hydrogen projects.
One of the oft-mentioned sixteen projects in the SCZone is being led by Taner Sensoy, Chief Executive Officer, Mediterranean Energy Partners. He was cautiously optimistic about hydrogen.
"In terms of bankability, and robust, long-term offtake, Egypt has all the boxes checked," he said.
"Egypt cannot hand out cash, like the US or the EU, and that's ok," he said. Instead, he emphasized that Egypt has great location and resource advantages.
His project approach is with high load factors for electrolysis, without batteries, requiring a mix of solar and wind power with some grid banking.  
Sensoy gave perspective on what a developer needs. The state can provide land allocation, access to the Suez Canal, a 'Golden License'; these are all important. But it can also deploy its considerable power surplus to get green hydrogen going.
"Shaving off the peak, handing off kilowatts to us, that will help us manage our downtime at night," he said. "Or bank some kilowatts we generate during the day, and give them to us at night."  
This kind of flexibility will require planning, perhaps led by the electricity ministry, so that efficient green hydrogen production doesn't overwhelm the gird.
"Right now we're looking at 16 MoUs," he said. "When 4-5 of these become signed, binding agreements, then this kind of planning can begin."
He emphasized that, as developers, he and others need to convince government at the highest level, that now is a big opportunity for Egypt to become a leader in green hydrogen.
"Government leaders should focus on the long-term gain for Egypt," he said. "It is export dollars."
"But we're on a learning curve for green hydrogen, along with the rest of the world."
The discussion gave the impression of Egypt being in a great hydrogen race. Across the Gulf of Suez, in Sharm El Sheikh, preparations are finishing up to show the world Egypt's determination to win.
Eng. Mohamed Ossama, Project Director, TAQA Arabia, described the development of a 10 MW solar array at Sharm El Sheikh. It was a quick three-month build, a first phase to be followed by an additional 10 GW, giving capacity to power 6,000 hotel rooms.
Ossama explained that Taqa turned to local manufacturers to get the required materials, specifically medium voltage components, while they funded the project with equity anticipating later financing.
He said that Egypt will continue to rely on foreign financing for its drive to renewables.
Energy & Utilities - Middle East and Africa Market, Outlook Report 2023.
This must-have report for industry players offers a thorough understanding of the latest developments, challenges, and opportunities in the region, supported by data, analysis, and expert insights.