Egypt allocates $5bn for water projects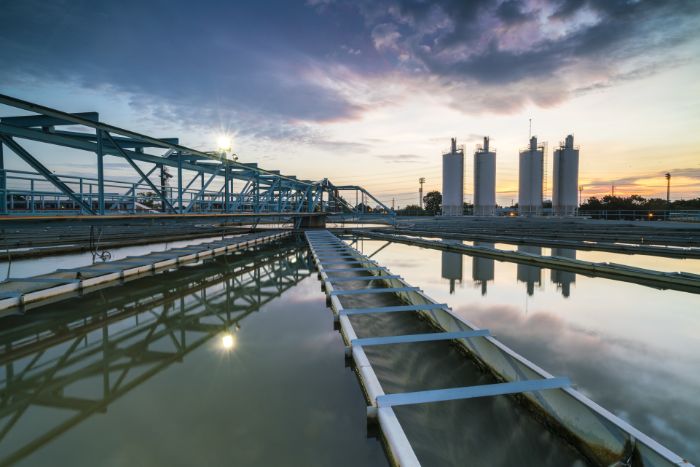 6 Apr 2021
The Egyptian government has allocated $5bn of EU-backed funds for 43 projects to develop clean water across the country
The Egyptian government has allocated $5bn of EU-backed funds for 43 projects to develop clean water across the country.
Egypt's Minister of International Cooperation Rania Al-Mashat revealed during a EU-Africa green talk webinar on 5 April that the funds accounted for 19.4 per cent of the ministry's development financing.
"We look at the details we find that the whole world is collaborating with us in these projects, and the projects cover a wide away of strategies in approaches of ester saving, wastewater treatment and management plants and water desalination plants," Al-Mashat said during the webinar.
"Water replenishes our people, transports our trade, and is key to any industry," said al-Mashat. "It is the foundation for all development growth and economic stability, and through our international partnerships for sustainable development, Egypt is dedicated to supporting green growth and responsible consumption of all natural resources."
Egypt's Ministry of Water Resources and Irrigation has laid out regulations for using water in the 2050 strategy for water sustainability use and consumption. Al-Mashat said that the water strategy is in line with Egypt's 2030 agenda, which aims to achieve green growth and lays out reforms to promote sustainable consumption and diversification of resources across Egypt.
In July 2020, the Egyptian government announced the North African country will develop 47 desalination plants over the next five years in a programme worth $2.8bn.
The 47 desalination plants will be located in the governorates of North and South Sinai, Suez, Ismailia, Port Said, Dakahlia, Kafr e-Sheikh, Beheira Matrouh and the Red Sea coast.
The five-year plan is expected to result in additional desalination capacity of 2.44 million cubic metres a day (cm/d) by the end of 2025. The programme is being overseen by the New Urban Communities Authority (Nuca), the General Organisation for Physical Planning and the Holding Company for Water and Wastewater (HCWW).
Want more Energy & Utilities insight?
Free energy tutorials at your fingertips this May and June with Middle East Energy Online
Be confident in finding the inspiration you need to navigate the energy evolution. Be energised by 40 hours of free virtual seminars, tech demos, case studies and thought leadership, to help you find the answer to your project challenges, only through Middle East Energy 2021. Plus, discover over 150 renewable and clean energy, transmission & distribution, critical & backup power and energy consumption & management suppliers and solution specialists, from solar and green hydrogen to automation solutions, EV controls, plus switchgears and components.