Dubai to study green hydrogen collaboration between UAE and UK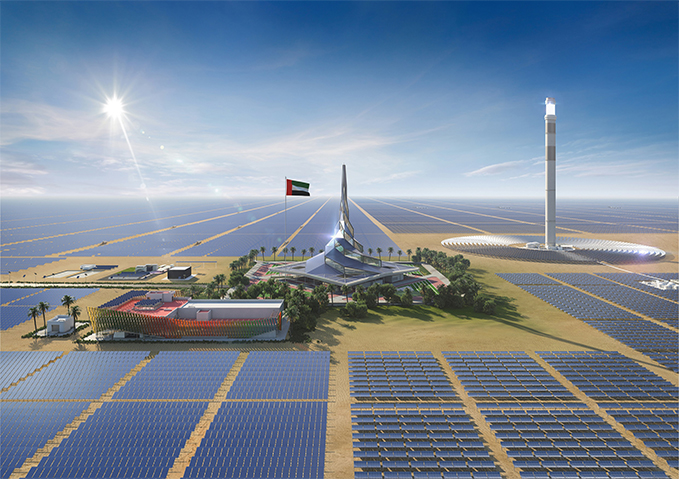 Dubai-based World Green Economy Organisation (WGEO) and Zest Associates are partnering to research and produce a report exploring potential green hydrogen collaborations between the UAE and the UK
Dubai-based World Green Economy Organisation (WGEO) and Zest Associates are partnering to research and produce a report exploring potential green hydrogen collaborations between the UAE and the UK.
The report, sponsored by HSBC, will examine opportunities for collaboration and partnerships in the green hydrogen sector, engaging industry associations, policymakers, innovators and business leaders in both countries.
Research for the report will include stakeholder meetings and workshops to test and validate findings. There will also be a panel discussion on the report's conclusions in the first half of 2022.
"As the UAE and UK look to deepen their trading relationship and spur investment and innovation in low-carbon technology, it is critical that we create spaces for dialogue and the exchange of ideas that lead to real practical action. This report will align with the WGEO's objective to enable and implement bankable and sustainable green projects and programmes by linking technology, capacity building and finance," said Saeed Mohammed al-Tayer, chairman of WGEO and managing director and CEO of Dubai Electricity & Water Authority (Dewa).
Zest Associates, a Dubai-based sustainability consultancy with links to the UK and expertise in green finance, policy and cleantech innovation, is leading the report's research.
"Our goal is to show how the UAE and UK can move from ambition to action," said Jeffrey Beyer, Managing Director at Zest Associates. "We are bringing together the key players – big and small – to identify collaborative opportunities and show how cooperation brings mutual benefits to all parties. The report will set out the practical steps that the UAE and UK can take to create the conditions for a clean hydrogen market to thrive, while at the same time matching up companies and innovators to catalyze deals and technology development in clean hydrogen."
The report builds on agreements signed between the UAE and UK governments in 2021 committing significant investment into clean energy collaboration between the two countries, with hydrogen set to play a major part.
In September, the UK Office for Investment (OfI) and Abu Dhabi's Mubadala Investment Company, signed an agreement aiming to expand the UAE-UK Sovereign Investment Partnership (UAE-UK SIP), a framework for investment announced in March 2021.
As part of the agreement, the UAE has committed to investing $13bn across three sectors: technology, infrastructure, and energy transition, as well as building on the existing program of life sciences investment. ADNOC, BP and Masdar announced they are expanding the UAE-UK New Energy Partnership to explore development of clean hydrogen hubs in both the UAE and UK at an initial scale of at least 2GW, comprising 1GW in the UAE and 1GW in the UK.
In May 2021, Germany's Siemens, in collaboration with Dewa, commissioned the first industrial scale solar-powered green hydrogen facility in the Middle East and North Africa (Mena) region.
The pilot project is located at Dewa's outdoor testing facility of the Research and Development (R&D) Centre at the Mohammed bin Rashid (MBR) solar park in Dubai.
Energy & Utilities Middle East and Africa Market Outlook Report 2022: Out Now!
The coming years promise opening of new avenues within the energy industry. The latest outlook report from Energy & Utilities highlights the power sector outlook with a focus on both, developed regions, as well as emerging markets.
Explore core findings about the business opportunities, regulatory environment in the Middle East's power market and more about the planned projects and investments in Africa's emerging utilities markets in this latest release.