Digitalisation to drive efficiency and sustainability efforts across Middle East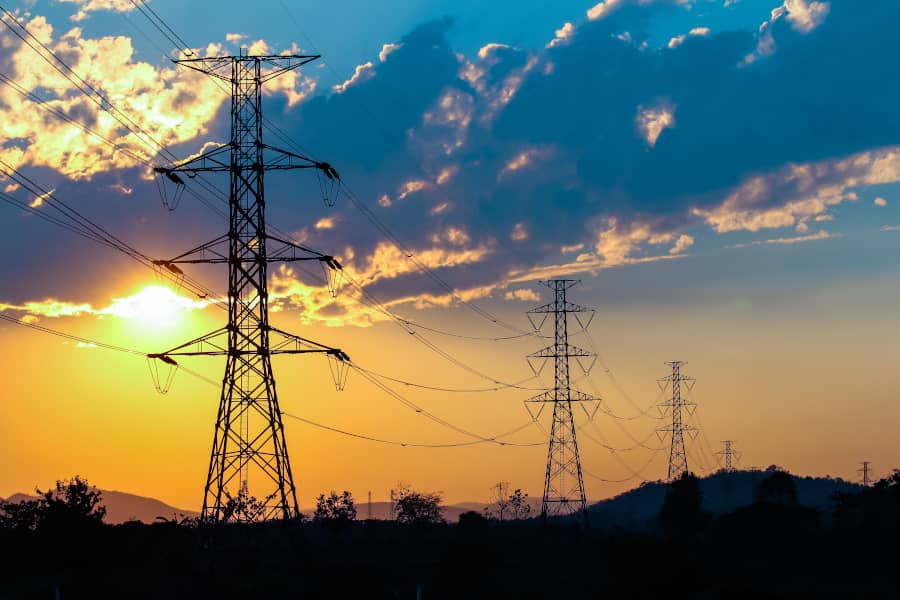 Increasing digitalisation in the region's energy sector will not only increase efficiency and reduce costs, but will assist with the move towards clean energy sources and aid the economic recovery from Covid-19
Digital technologies, data, and internet of things (IoT) have great potential to coordinate and optimise the use of energy resources, electric vehicles and remote facilities.
Now, more than ever before, the use of data is aligning well with the current pace of change that utilities, regulators, and customers expect with improvements to the operation of power infrastructure, including reliability, safety, and the security of these systems.
In the GCC, new digital technologies and data are being used for various initiatives being rolled out as part of Smart Cities plans, including efficient power distribution, virtual power plants and distributed generation.
One example is Dubai's push to become the world's 'smartest city', by increasingly utilising data to connect all its resources and infrastructure to become a city synonymous with efficiency and reliability.
"There are various ways that these innovative changes benefit the region," said Khaled Lababidi, Vice President and General Manager of Middle East, Africa and Turkey at InCountry.  "Almost every sector is undergoing digital transformation, and this holds true for the power sector."
Adopting digital technologies will help power institutions to increase the efficiency of their assets, from offshore oil to onshore solar, thereby saving energy and leading to an overall more sustainable region. Another example he mentioned is the use of sensory monitoring tools – in Saudi Arabia, smart-street lighting systems are being implemented to reduce power consumption.
 "There are also many consumer devices implementing the use of data and IoT being utilised in the GCC region, such as responsive devices that decrease the consumption of energy with the decrease of demand for energy, like washing machines, HVAC and kitchen appliances," he added. "In addition, utilising digital technologies and data helps institutions connect existing investments with constantly evolving software capabilities, making them more ready to face competition from other regions."
Looking further into the benefits of data, he said it helps the power sector and relevant utilities represent operations in high-fidelity, chaining data and models to see the implications of decisions in both real-time and years into the future.
Strategic importance
The power sector is a critical and strategic ecosystem for nation states and regions, including the Middle East. Emerging digital technologies, such as smart grids, industrial IoT and big data are influencing the power industry to transform into more agile, cost effective, and sustainable business models.
"Use of smart and digital technologies is enabling the power sector to drive the transformation of a nation into a 'smart country' with 'smart cities'," said Antoine D'Haussy, senior director BD EMEA for OT at Fortinet.
"The power sector is transforming into a sustainable ecosystem with infrastructure like smart grid and distributed energy resources. Technologies, like big data and industrial IoT, are playing a big role in achieving this transformation and contributing to the United Nations' Sustainable Development Goals (SDGs), such as reduction of carbon footprint."
D'Haussy believes digital technologies are enabling transmission and distribution (T&D) system operators for seamless collaboration and information exchange. As a result, business decisions can be derived in real-time.
"Better customer services, fraud detection, increased competition, levelling of the demand curve, and reduced cost are other key aspects," he added.
But challenges remain in the field, with an increased number of threats that continue to target utilities, such as cybercriminals who understand the strategic importance and economic value in the sector. Power providers and utilities also have an ever expansive and increasing attack surface for cybercriminals as digital technologies are rolled out across the energy sector.
 "To overcome these challenges, organisations within the power sector can utilise digital technologies and data to decrease the risk of threats," Lababidi explains. "While threats continue to become more advanced, so do the variety and security of the solutions that utilities can take to protect themselves, so it's important for them to stay ahead of the curve."
Data importance
Consistent and accurate operations are critical for the oil, gas, and wider energy sectors, which all require comprehensive data and currently rely on significant human intelligence.
With the vast amounts of collected data growing at a quickening pace as technologies and processes evolve, the sheer quantity of data collected could overwhelm the ability of legacy systems to process it and derive valuable output.
"Consequently, many organisations have little choice but to focus on narrow portions of data – an incomplete fraction when solutions demand greater percentage of the whole," said Abboud Ghanem, regional vice president, Middle East and Africa, at Alteryx. "To stay ahead of the curve to tackle anything the future throws their way requires unleashing the potential of every employee to create and enable a data-driven culture."
To achieve this, Ghanem believes every worker should be incentivised to value all data as an asset that can support the business. "Technology must be implemented that allows workers to easily find the data assets relevant to a question – technology that allows them to organise and prepare the disparate data, and finally, technology that creates analytic pipelines that can be shared and automated so as to continually inform the business," he explains.
For Prabhu Ramachandran, Founder and CEO of Facilio Inc, a leading Artificial intelligence (AI)-based property operations platform and technology partner for Dewa's Moro Hub for enabling energy savings in all commercial buildings, the world is now clearly on the path to a clean energy future with major changes coming in the next decade.
"With 40 percent of the world's energy consumed by buildings, commercial real estate is in a unique position to have maximum impact on efforts to achieve sustainability," he said. "Digital retrofits are far more compatible with the more demanding and dynamic energy goals of today and they are emerging as a key enabler for the UAE to continue to set new standards in sustainability."
Sustainability focus
And with global energy demand set to double by 2050, major sustainability concerns are pushing forward an energy efficiency agenda all over the world. The UAE has ambitious targets to meet the National Energy Plan 2050 and deliver energy efficiency and renewable energy. These developments, coupled with technological disruptions, are expected to be key to accelerating global economies, but will also bring a broad spectrum of challenges.
"The key challenge for companies will be deciding how best to harness an end-to-end view of their data to develop real data-driven insights," Ghanem explained. "Descriptive, predictive and location analytics will be key for data analysts in the oil and gas industry to connect, cleanse, and join data from multiple sources – spatial, geological, seismic, weather, and more to make informed decisions."
He believes that only by upskilling and empowering data workers within the energy sector to quickly build repeatable AI-informed predictive models, without the need for coding or performing complex statistics, will they be able to reimagine processes with fresh data-driven insights. "Energy companies that recognise the value not only in data, but processes and people that surround it, and use this to drive insights, will thrive in their delivery of products and services," says Ghanem.
Ultimately, a digital shift for the power sector is vital and necessary, as an uncertain recovery and uneven demand for electricity and hydrocarbons, following the disruption of COVID-19, is expected to take place. "Not only in the GCC, but globally, there is a growing need to digitise every aspect of operations within an organisation," Lababidi said. "This was apparent before the pandemic but even more so now."
By Caline Malek
Energy & Utilities - Middle East and Africa Market, Outlook Report 2023.
This must-have report for industry players offers a thorough understanding of the latest developments, challenges, and opportunities in the region, supported by data, analysis, and expert insights.