Burundi gets new utility company through PPP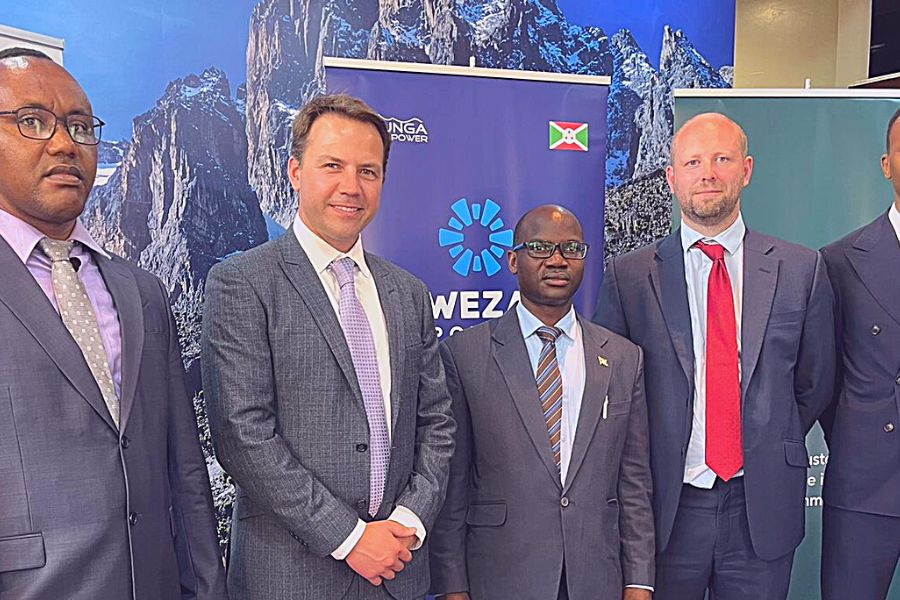 Weza Power to provide large-scale power distribution to rural Burundi, a PPP formed by government and African power developer Virunga Power, aims to raise $1.4 billion to build distribution network infrastructure to connect over 65 percent of country
Virunga Power and the government of Burundi have launched a new company, Weza Power, to provide large-scale power distribution to rural Burundi. The announcement was made at the recently concluded African Climate Summit held in Nairobi, Kenya.
Virunga Power was set up in 2011 to develop, invest, and operate clean energy plants and rural distribution grids. The company focuses on operating utility-scale projects across East and Southern Africa. In March 2023, Gridworks became the majority shareholder in Virunga Power following a $50 million investment. Gridworks is an investment vehicle of British International Investment, the UK government's development finance institution.
Financing for the new utility
Virunga Power will develop Weza Power as a public-private partnership (PPP) and will provide the initial equity investment. Under a new interim agreement, the partners will work together to mobilize an initial, two-year $60 million investment into the utility. This initial phase will target connecting 300,000 Burundians to electricity supply.
According to a statement from Gridworks, the financing for the grid expansion and the establishment of the new utility will come from a "blend of private and public funding, including commercial equity and debt, climate-based and other concessional funding, multilateral donor support, and private grants."
The US government's Power Africa initiative is also a financing partner, providing development and construction capital.
The project will aim to raise around $1.4 billion—without government financing—to build a distribution network infrastructure to connect over 65 percent of the country (about 9 million people in rural and peri-urban areas) over seven years. Weza Power will be connected to Burundi's existing transmission network operated by the state-owned utility company, REGIDESO.
First in a decade
Praising the launch, Simon Hodson, CEO of Gridworks noted that "We're proud that this is the first new private-sector electricity distribution company in sub-Saharan Africa in a decade to be granted a national scale concession.
"The Government of Burundi should be applauded for their foresight in working with Virunga Power to develop an innovative model that can harness private sector capital and expertise for the benefit of the country's people."
Brian Kelly, CEO of Virunga Power stated, "This is an important milestone for Burundi and a catalyst for accelerating electrification more broadly in sub-Saharan Africa.
"The expansion of power distribution networks to reach unconnected populations with affordable grid power can be achieved by blending public, multilateral, and private sources of capital when paired with efficient private-sector led operations."
Redefining rural electrification
Burundi is one of the least electrified countries in the world. The national electrification rate is 12 percent. In rural areas, it is 2 percent.
Across the continent, rural electrification efforts focus on solar mini-grid and small-scale solar home systems. In Burundi, the lack of consumer affordability and supply chain constraints—as large private sector players are yet to enter the market—have hampered the development of the off-grid solar sector. According to some estimates, less than 5 percent of the off-grid market has been reached and even then, products are mainly entry-level low-power pico lanterns.
Weza Power developers believe that the model being implemented in Burundi can be replicated across Africa and that the success of this project will "demonstrate a grid-connected model for delivering new electricity connections at scale."
Energy & Utilities reported earlier this year that Burundi inaugurated its first utility-scale solar power plant, a 7.5 MW plant developed by Gigawatt Global.
A new report on West Africa is now out from Informa Energy & Utilities. It combines a useful overview of each country combined with close looks at four key sectors across the region.
Energy & Utilities - Middle East and Africa Market, Outlook Report 2023.
This must-have report for industry players offers a thorough understanding of the latest developments, challenges, and opportunities in the region, supported by data, analysis, and expert insights.