ANPA PANEL VE ENERJI SAN. TIC. A.S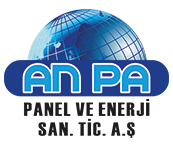 ANPA Inc. is a company that manufactures world-class electrical panels and provides high-level solutions at every point with the latest technology. It manufactures industrial panels, wall-mounted panels, main distribution panels, rack cabinets as well as specially designed panels and cabinets such as elevator controller panels and fire cabinets.
Baspinar 5. Osb. 83533 Nolu Cad, No: 13 Sehitkamil
27120
Gaziantep
Turkey
List your business
Create a business listing on the Energy & Utilities markeplace
Sign up for the FREE Energy newsletter
The latest news and analysis sent to your inbox.