Africa confidently setting the stage for COP28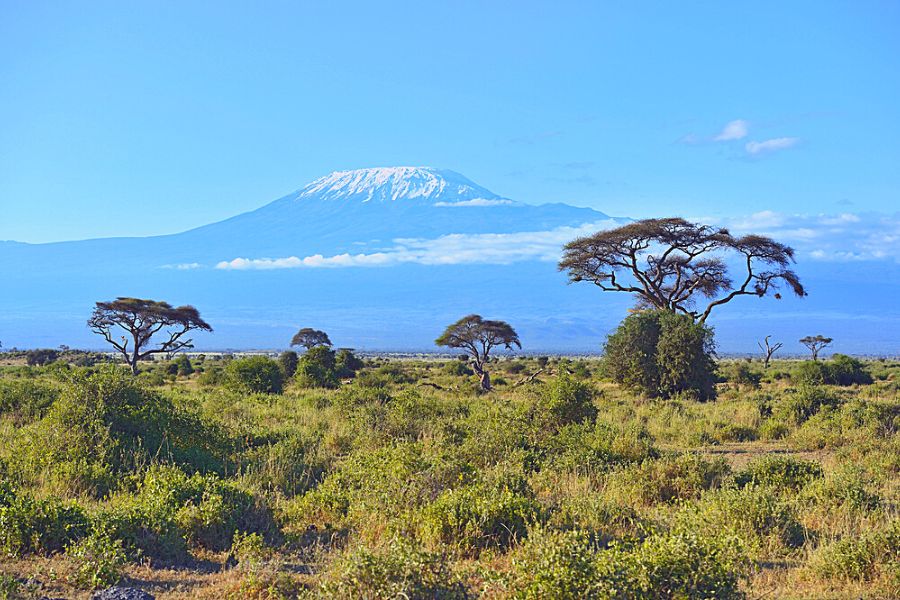 Africa, where enormous imperatives for rapid and equitable development meet the enormous potential of new energy, is positioning itself to play a key role at the UN Summit this fall; West Africa comes into focus at Nigeria Energy event this month
The first African Climate Summit, held in Nairobi this week, was the scene of high-level meetings among numerous heads of state and thousands of participants. The summit began to forge something of a unified voice of the Continent on climate and energy.
Setting the stage in Kenya
"Africa is a continent brimming with promise."
The hopeful phrase came in a joint statement from Kenyan President William Ruto, African Union Commission chair Moussa Mahamat, and Cop28 President-designate Dr Sultan Al Jaber.
African leaders again strongly asserted the need for international financial support to meet that promise and confront climate change. And the Summit, while calling for climate justice, also clearly linked climate to energy systems.
New funding announcements made this linkage clear. The International Renewable Energy Agency (IRENA) announced the Accelerated Partnership for Renewables in Africa (APRA), a multinational partnership to boost renewable deployment with new finance, technical assistance, and capacity building that engages the private sector.
Meanwhile, COP28 president-designate Dr Sultan bin Ahmed Al Jaber announced a $4.5 billion UAE-funded initiative for African clean energy projects, calling for leaders to improve policy and regulatory frameworks with focus on a master plan for grid infrastructure.
Another highlight was the announcement this week that the UAE Carbon Alliance has promised to buy $450 million of African carbon credits by 2030.
The Continent's emerging voice, and the important steps now being taken toward serious financing, showed that this week's climate summit is indeed (in the words of European Commission President Ursula von der Leyen) setting the stage for COP28.
And energy remains at the heart of it, as UN Secretary General Antonio Guterres told the summit: "We must all work together for Africa to become a renewable energy superpower."
Down to earth in Nigeria
The African conversation will shift to West Africa later this month and take on a very gritty, 'how to' emphasis in Nigeria.
The country is feeling all of the pressures and diverse imperatives of the African energy transition. Its "Decade of Gas" initiative launched two years ago seeks new investment capital to develop its considerable resources for domestic energy and export earnings. African countries certainly have the right to exploit this energy resource in support of their own development.
Yet fossil fuels alone will not be sufficient to meet Nigeria's development goals. A multitude of new energy resources will be required. The promise of becoming a renewable energy superpower must be fulfilled and the nations of West Africa are making important progress.
Nigeria's Energy Transition Plan, which emerged two years ago, has been followed with programs in support of solar, hydrogen, and electric vehicle industries. And this year, former President Buhari signed into law a constitutional amendment for state electricity regulation, which seeks to raise power production and efficient distribution by encouraging the rise of more regional electricity systems. It is an important reform that should open new investment opportunities.
Important reforms at the top are concurrent with the ongoing rise of entrepreneurial energy and new technology on the ground. What appears to be occurring is nothing less than the emergence of new energy value chains in the country.
Nigeria Energy 2023
These forces in Nigeria and throughout West Africa will come into focus at Nigeria Energy in Lagos this month. More than 200 exhibitors will show the products and promising technologies at play in this dynamic region. Hundreds of delegates will attend the Nigeria Energy Leadership Summit and a Technical Seminar.
This year's conference and exhibition is the 10th edition of this key event. And the best news is, registration is free!
For delegate pass enquiries reach out to [email protected]
A new report on West Africa is now out from Informa Energy & Utilities. It combines a useful overview of each country combined with close looks at four key sectors across the region.
Energy & Utilities - Middle East and Africa Market, Outlook Report 2023.
This must-have report for industry players offers a thorough understanding of the latest developments, challenges, and opportunities in the region, supported by data, analysis, and expert insights.