Zhejiang Just Electrical Appliances Co.,Ltd.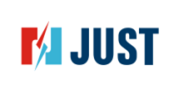 Company Description
Our main products are VRLA-AGM batteries with FM and GFM series, these are to meet the stringent demands and cater for various industries in information technology, UPS/EPS, telecommunications and electrical supplies systems, solar and wind energy storage system, railway, aerospace and navigation, military healthcare systems etc.
Categories
Address
21st Floor, Jinxin Building
NO.355 Yingbin Road
Yuhang Area
311100
Hangzhou, Zhejiang
China
List your business
Create a business listing on the Energy & Utilities markeplace
Sign up for the FREE Energy newsletter
The latest news and analysis sent to your inbox.